Korean Cheese Corn: Dive into a delightful fusion of sweet corn and melted mozzarella with a hint of Kewpie mayo zing, rounded off with the subtle sweetness of sugar and a pinch of classic seasoning. Ready in just 12 minutes!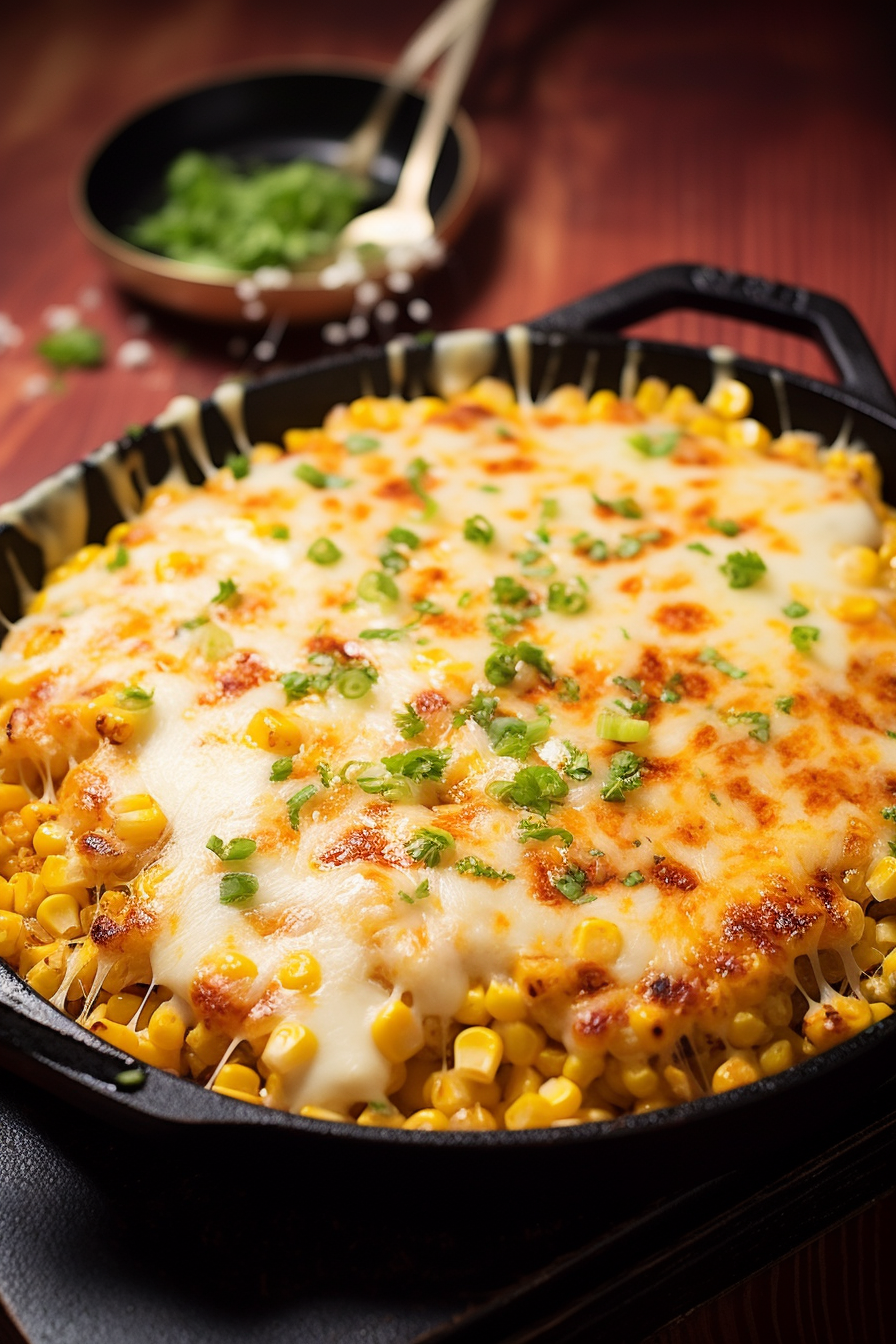 So there I was, a wide-eyed wanderer on the bustling streets of Seoul. From the fiery scent of kimchi to the alluring aroma of grilled meats, the air was thick with culinary promises. Among all these delights, one quirky side dish caught my nose and subsequently, my heart – the Korean Cheese Corn. An old grandma, whose age wrinkles resembled Seoul's winding alleys, handed me a plate at her quaint BBQ joint. One bite, and I was a goner. Since then, no Korean BBQ experience feels complete without this cheesy marvel. Now, I bring a piece of Seoul to your table. Fun fact: It's quicker to whip up this dish than it takes to reminisce about my Korean adventures!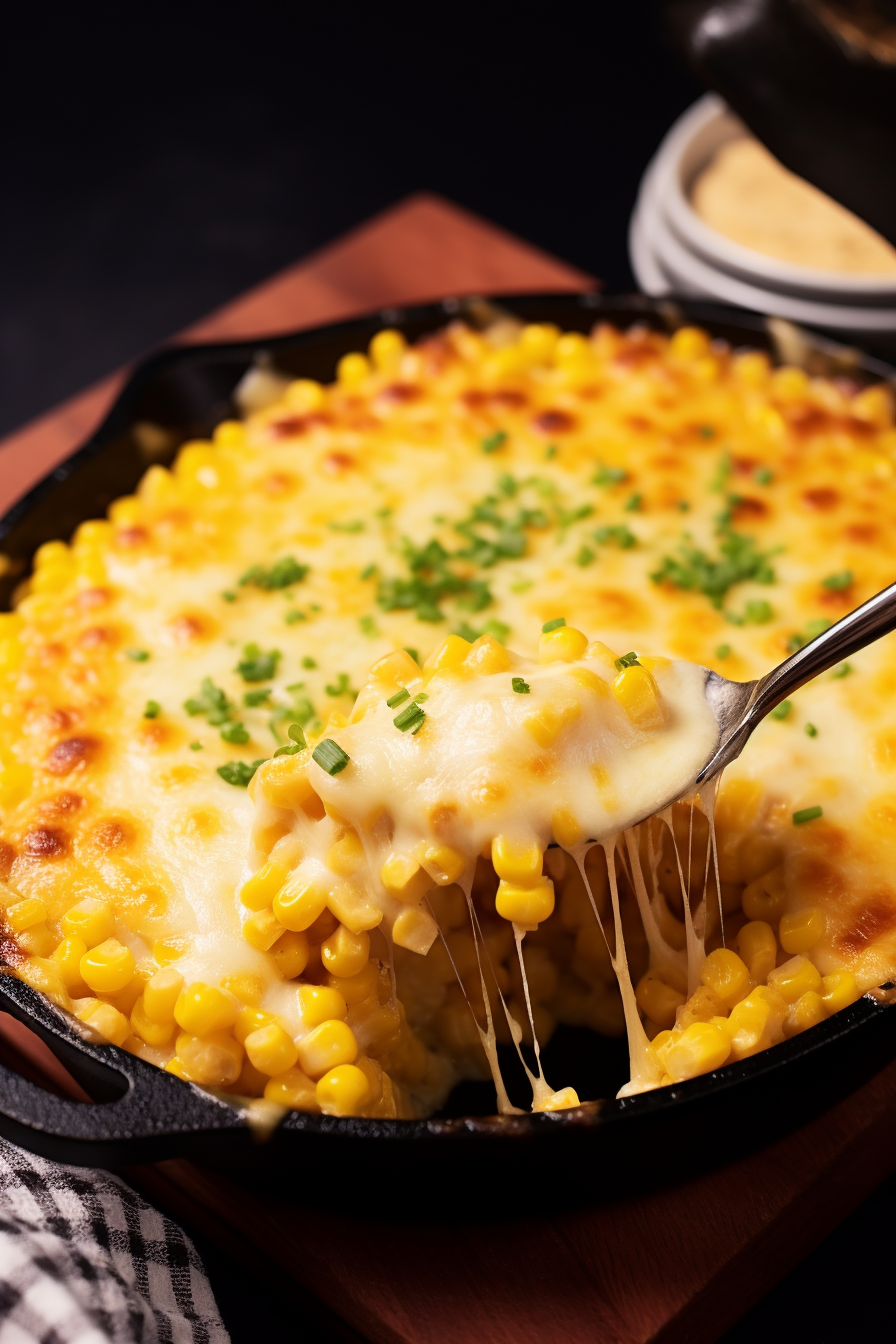 This isn't just any cheese corn, darlings. It's the "turn-an-average-day-into-a-feel-good-day" dish! In a world where "fast food" often means "not so fresh food," our Korean Cheese Corn defies all odds by being speedy yet fresh. Not to mention, its simplicity is its charm. It's the gourmet dish without the gourmet effort. Plus, if you've never tried Kewpie mayo before, let's just say, once you go Kewpie, you never go back. A perfect balance of sweet, creamy, cheesy, and a touch of umami.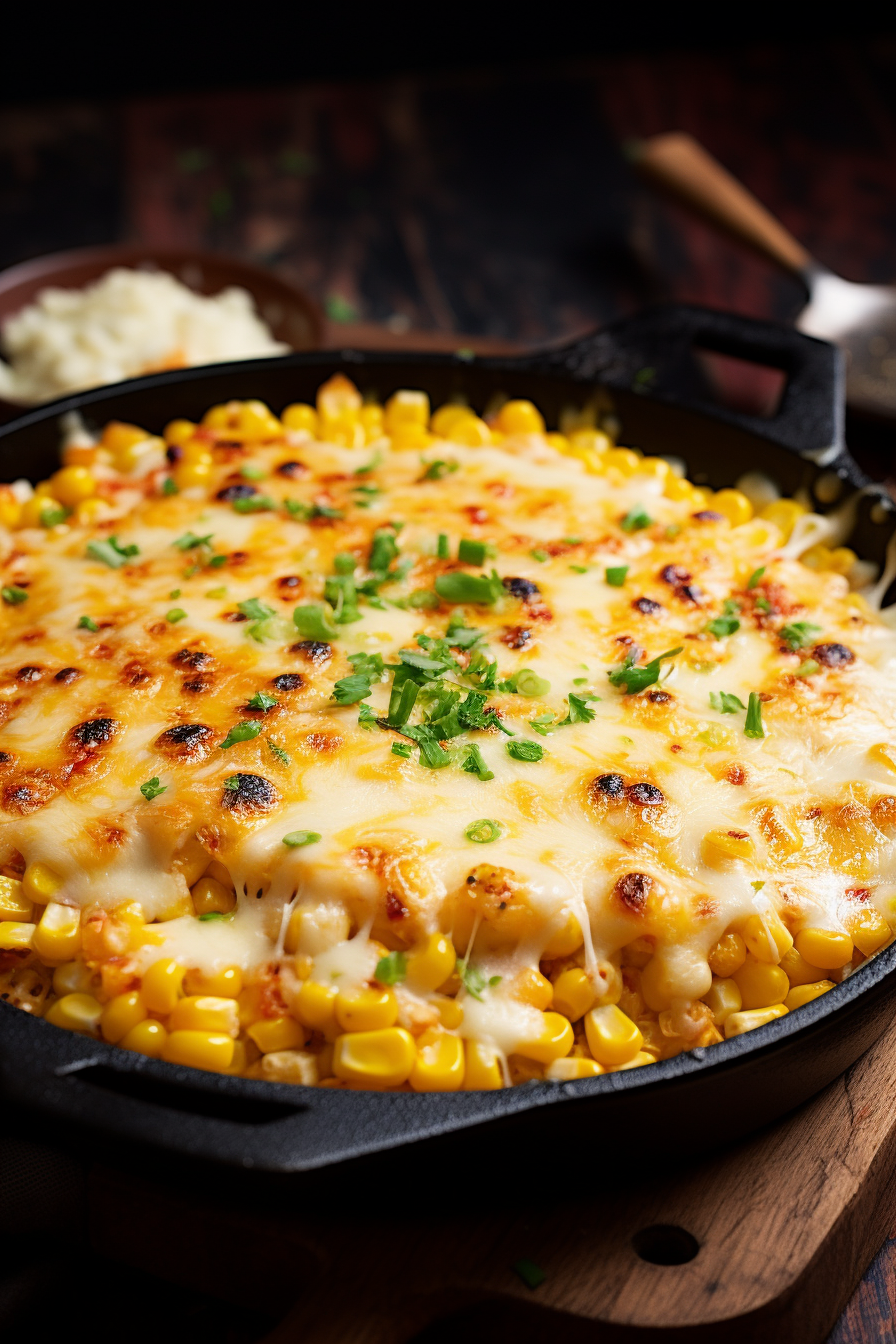 Ingredients for Korean Cheese Corn:
The choice of sweet corn ensures a delightful contrast against the creamy cheese. Always go for a well-drained can. The mozzarella – ah, it's the star! Ensure it's the shreddable type and not the fresh kind for the right gooeyness. Now, Kewpie mayo, is the Japanese mayo wonder. It's richer, creamier, and boasts a tad bit more umami than your regular mayo. Trust me; it's worth the find. As for sugar, just a hint adds that sublime sweet touch to balance the savories. Lastly, a pinch of salt and those few cracks of black pepper? They're like the last minute touch-ups before a night out – totally necessary!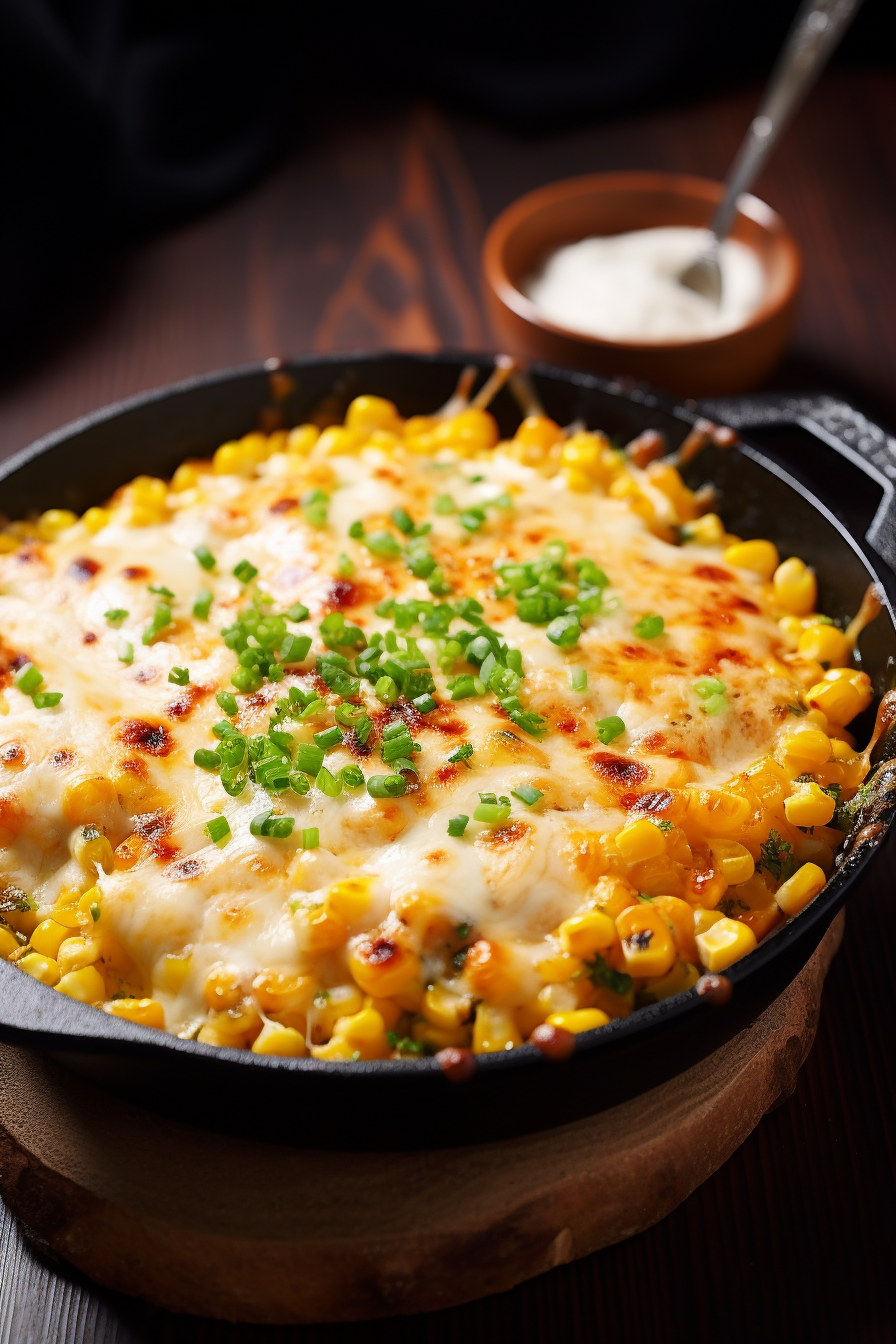 Steps to make Korean Cheese Corn:
Setting the Mood: Firstly, make your oven the main stage! Adjust its rack second from the top, and crank it up to 450°F. And while it's getting all heated, make your skillet look pretty by giving it a light greasy touch.
Mixing Magic: Grab a bowl (no, not the one with leftover cereal). Toss in the corn, shower it with mozzarella, a drizzle of the legendary Kewpie mayo, and season it up with sugar, salt, and black pepper. Stir it like you mean it until you see harmony in that bowl.
Skillet Soiree: Once your mix looks like it's ready to party, introduce it to the skillet. Spread the mix like you're spreading good vibes – evenly. And because there's no such thing as too much cheese, sprinkle a bit more mozzarella on top.
Baking Ballad: Into the oven it goes! Play two songs (roughly 10 minutes), dance it out, and by the time your mini-concert ends, you'd have a golden brown cheesy masterpiece waiting.
The Cool Down: Here's the hardest part. Wait. I know, right? Let it cool just a bit. Then, dive into the cheesy realm!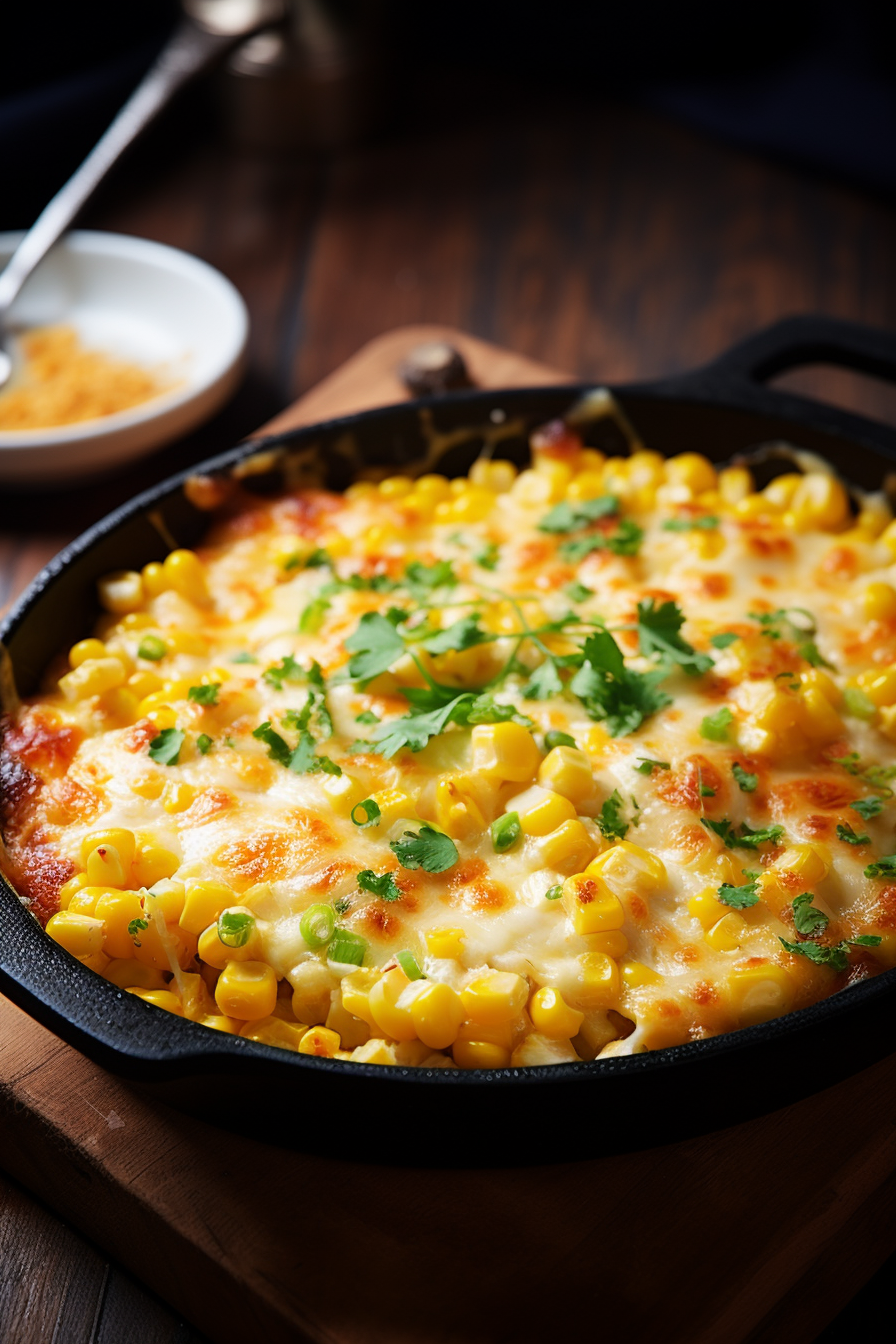 Storage options for Korean Cheese Corn:
Once you've had your cheesy fill (if there's any left), you can store this dish in an airtight container and refrigerate it for up to 3 days. But, here's a secret – it tastes best when devoured fresh. Reheat in an oven or microwave, but remember, microwave may make it a tad less crispy.
Variations and Substitutions:
Feelin' funky? Swap mozzarella with cheddar or gouda. If Kewpie mayo plays hard to get, use regular mayo with a dash of MSG for that umami punch. Fresh corn off the cob? Why not! Just cook it a bit before the mix. And for my health-conscious buddies, a sprinkle of paprika or cayenne pepper can up the spice and down the sugar. Remember, recipes are just guidelines; the real flavor is in your creativity!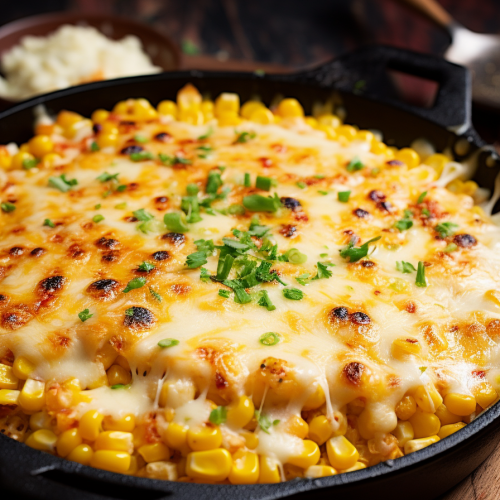 Ingredients
1

can

15.25 oz/432 g of sweet corn, thoroughly drained

¾

cup

of mozzarella cheese

shredded (additional amount required for garnishing)

2

tablespoons

of Kewpie mayonnaise

1

teaspoon

of granulated sugar

A pinch of salt

Black pepper to taste
Instructions
Adjust the oven's baking rack to the position second from the top. Subsequently, preheat the oven to a temperature of 450°F (232°C). Simultaneously, prepare a small cast iron skillet, preferably between 5 to 6 inches in diameter, by lightly greasing it with oil or a cooking spray to prevent sticking.

In a suitable mixing bowl, combine the sweet corn, mozzarella cheese, Kewpie mayonnaise, granulated sugar, salt, and black pepper. Ensure that the ingredients are uniformly mixed.

Once mixed, transfer the combined ingredients into the previously prepared skillet. Ensure an even distribution across the skillet.

For additional richness, garnish the mixture with an extra layer of shredded mozzarella cheese.

Place the skillet in the preheated oven. Allow it to bake for approximately 10 minutes or until the cheese achieves a melted consistency with sporadic golden-brown spots.

Upon completion, remove the skillet from the oven. Allow the Korean Cheese Corn to cool briefly before serving to ensure optimal taste and texture.
Nutrition
Calories:
283.8
kcal
|
Carbohydrates:
30.7
g
|
Protein:
11
g
|
Fat:
15.3
g
|
Saturated Fat:
5.2
g
|
Monounsaturated Fat:
3.9
g
|
Trans Fat:
0.02
g
|
Cholesterol:
26
mg
|
Sodium:
236.2
mg
|
Potassium:
321.1
mg
|
Fiber:
3.3
g
|
Sugar:
7.9
g
|
Vitamin A:
554.8
IU
|
Vitamin C:
7.5
mg
|
Calcium:
146.3
mg
|
Iron:
0.8
mg