Indulge in the merry flavors of Christmas with our Maraschino Cherry Shortbread Cookies. Combining rich unsalted butter, powdered sugar, a hint of vanilla, all-purpose flour, and those iconic red maraschino cherries, finished with a sprinkle of chocolate chips. The perfect festive treat!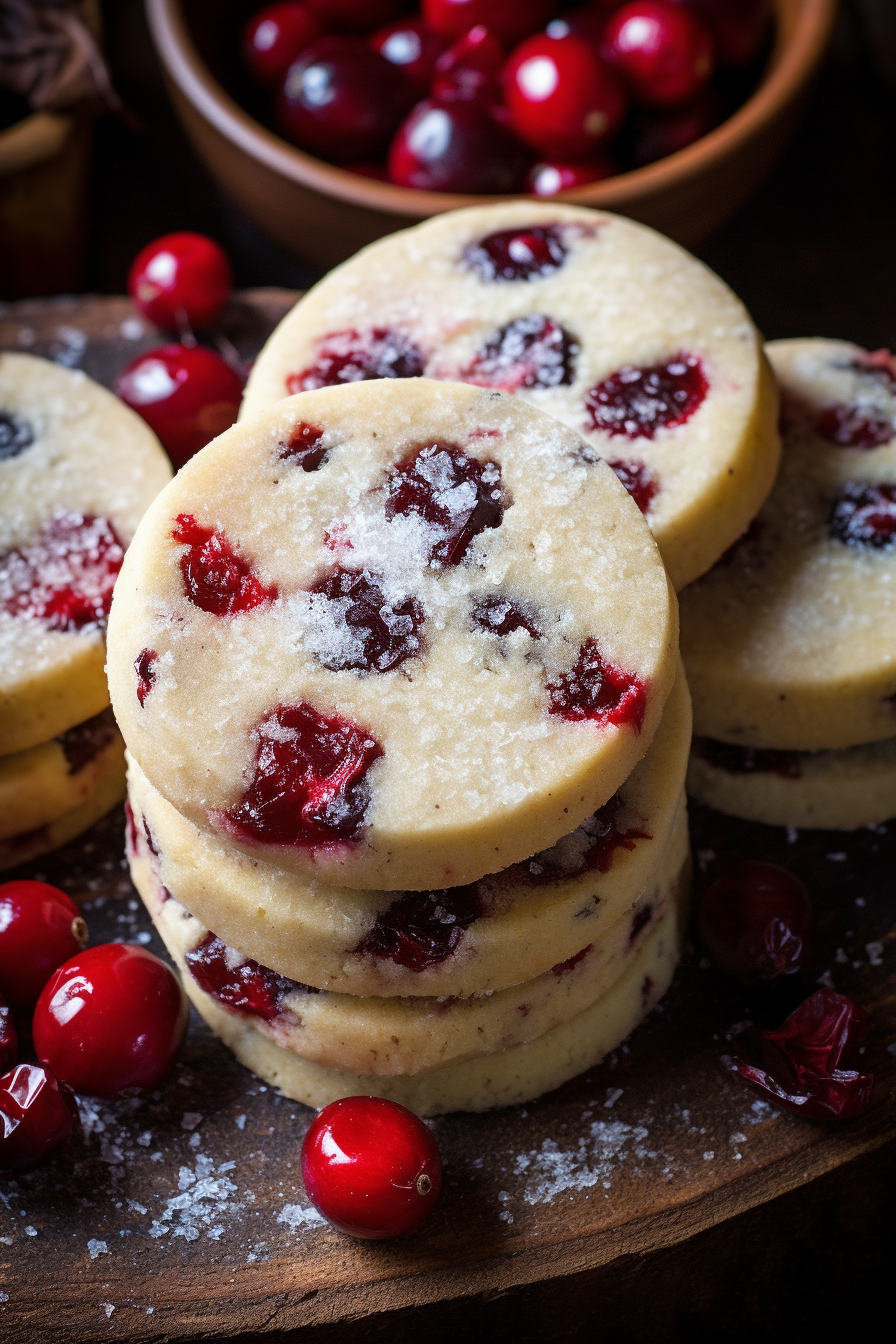 Ah, Christmas memories! As a kid, my grandma had this tradition of making the most delightful cookies. I remember sneaking into her kitchen, the aroma of freshly baked goodies wafting through the air, and her iconic cookie jar sitting on the counter. One year, she made these outstanding Maraschino Cherry Shortbread Cookies. Bright, red, and oh-so-Christmassy! I was so intrigued, I begged her for the recipe. After a few "secret ingredient" jokes and teasing, she handed over her cherished recipe card. Every year since, these cookies have become a staple in our family celebrations, bringing a piece of grandma's kitchen into ours. And today, dear readers, I'm passing this sweet torch to you!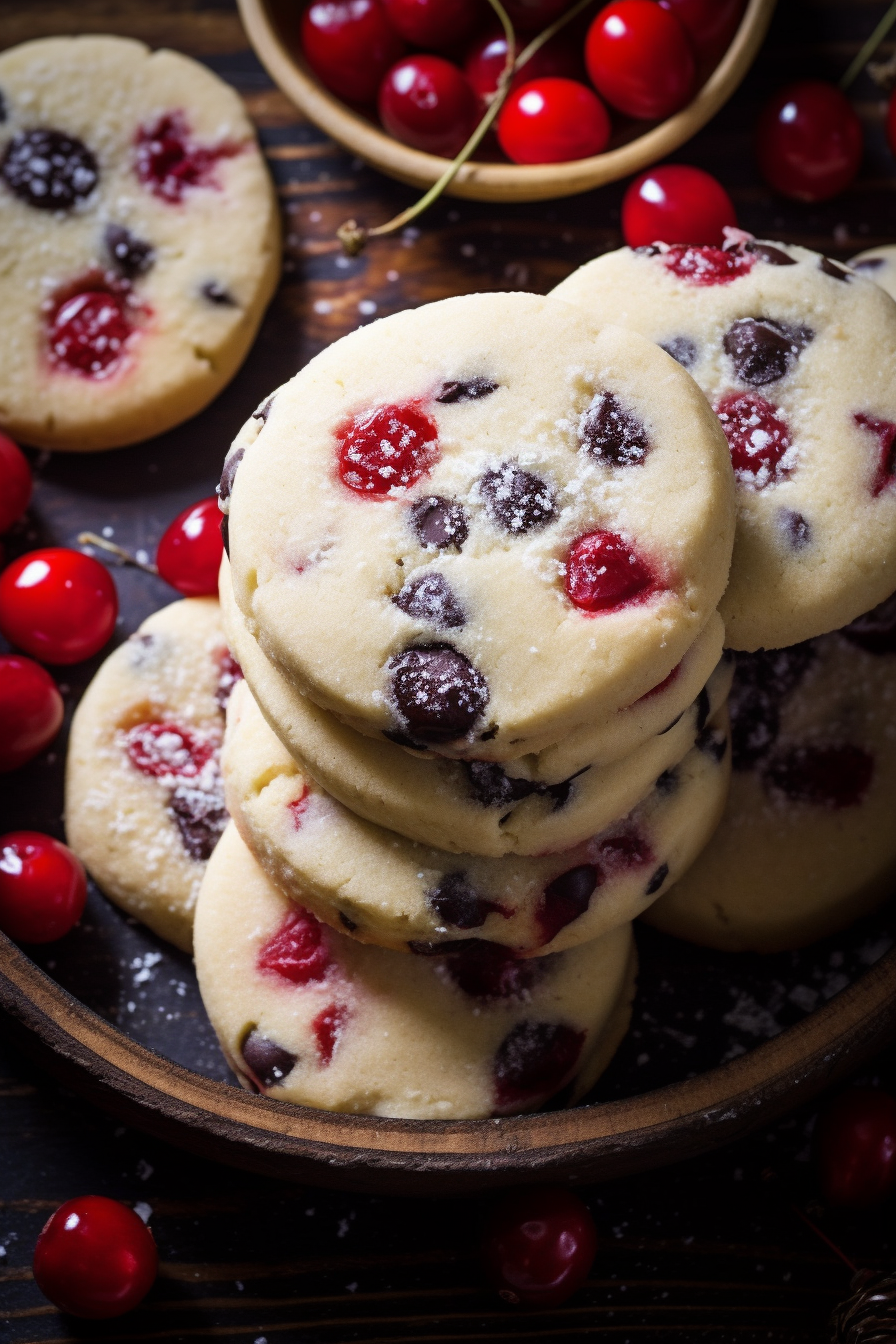 Let's break down the cookie couture, shall we? These aren't just any regular cookies; they're a yuletide spectacle!
Firstly, they carry the tradition and nostalgia of classic shortbread, meltingly tender with every bite.
Then there's the star of the show – the Maraschino cherries, adding that Christmas-red dazzle and a unique sweet tang.
And just when you thought it couldn't get better, we've got chocolate chips adding a hint of rich indulgence. Plus, the aesthetic! They're like little Christmas ornaments for your plate but edible and way more delicious!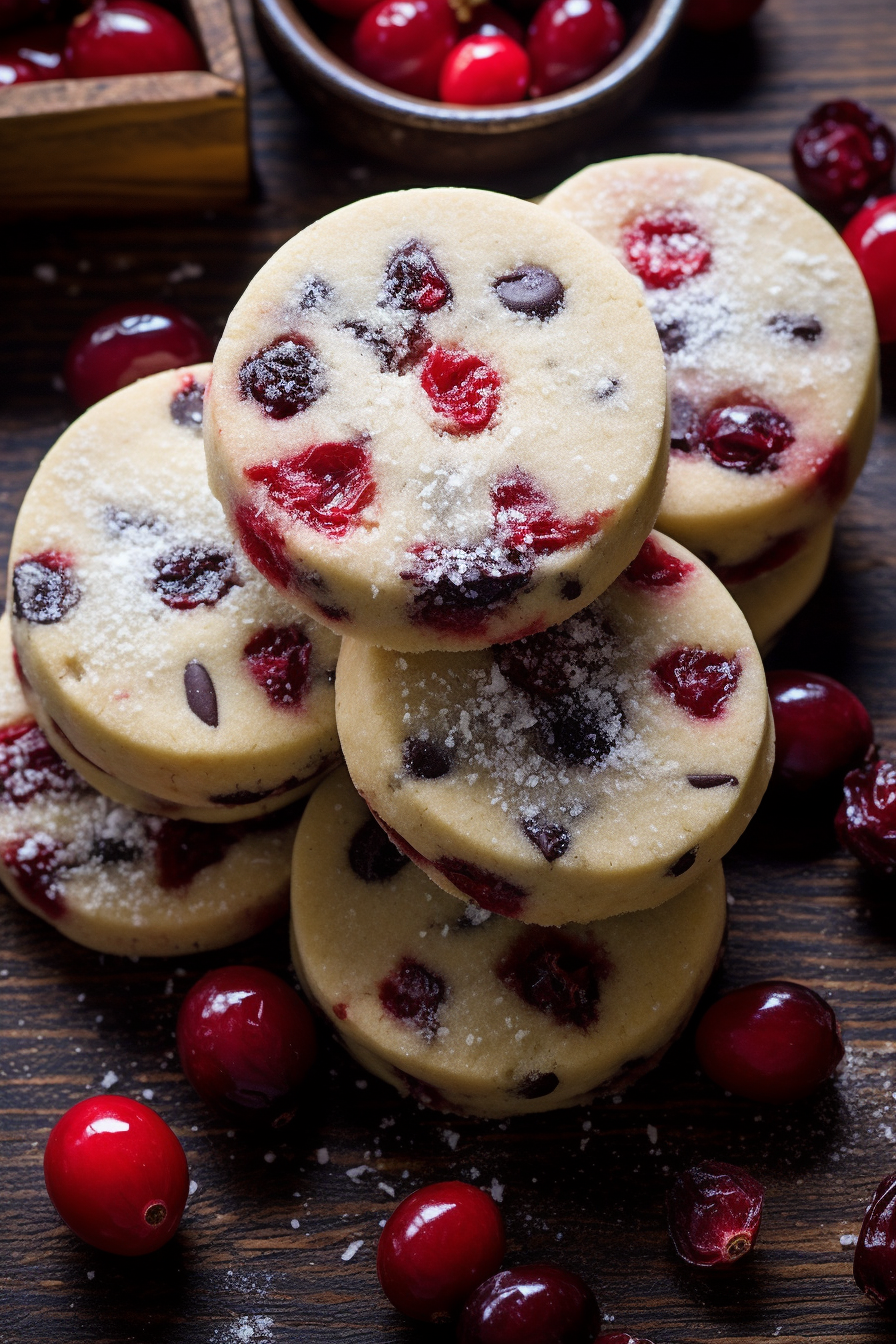 Ingredients Notes For Christmas Maraschino Cherry Shortbread Cookies:
Now, for some ingredient insider scoop! Use unsalted butter to keep control over the saltiness. For the powdered sugar, sift it if you're not in the mood for surprise lumps. When it comes to vanilla extract, pure is the way to go for that genuine flavor. As for our star, the maraschino cherries, ensure they're well-drained; we want their flavor, not their juice. If you're up for a different kind of sweetness, consider candied maraschino cherries. And, chocoholics, quality chocolate chips are a must – because, why not?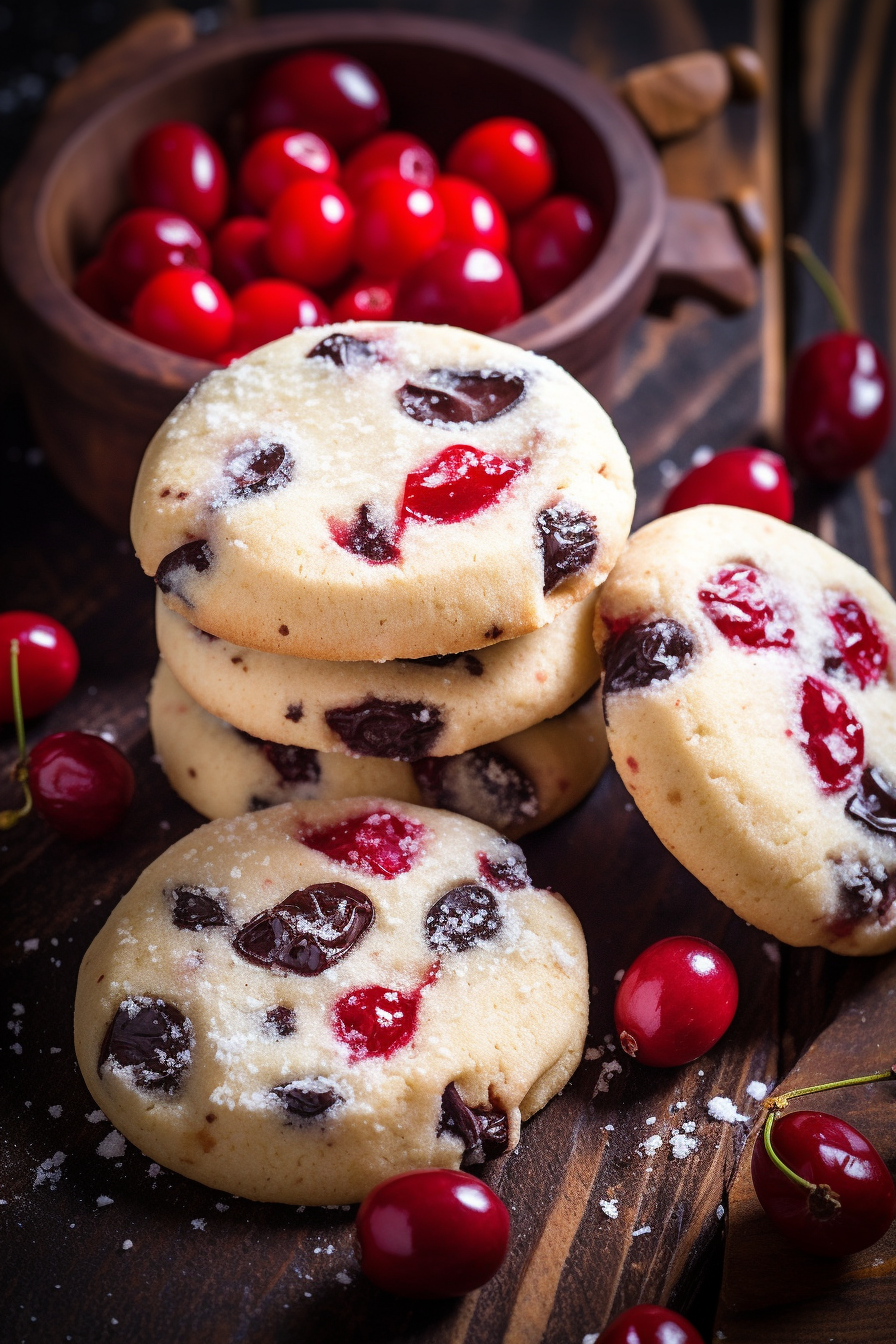 Recipe Steps Breakdown:
Let's bake some magic! Begin by whisking together your flour and salt – this ensures even distribution. In a separate bowl, get that butter creamy and dreamy by mixing it with powdered sugar. Once it's all fluffy, swirl in the vanilla like you're conducting a symphony!
Now, slowly introduce the flour-salt duo to the buttery concoction. When it starts resembling a soft dough, it's time for the fun additions: chocolate chips and cherries. After a good mix, shape this dough into a log – think of it as a cookie dough sausage. Wrap this beauty and let it chill in the fridge.
Think of it as a spa day for the dough. Post relaxation, slice them up, lay them on a baking sheet, and bake until they're just hinting at golden. Let them cool, and voila, Christmas on a plate!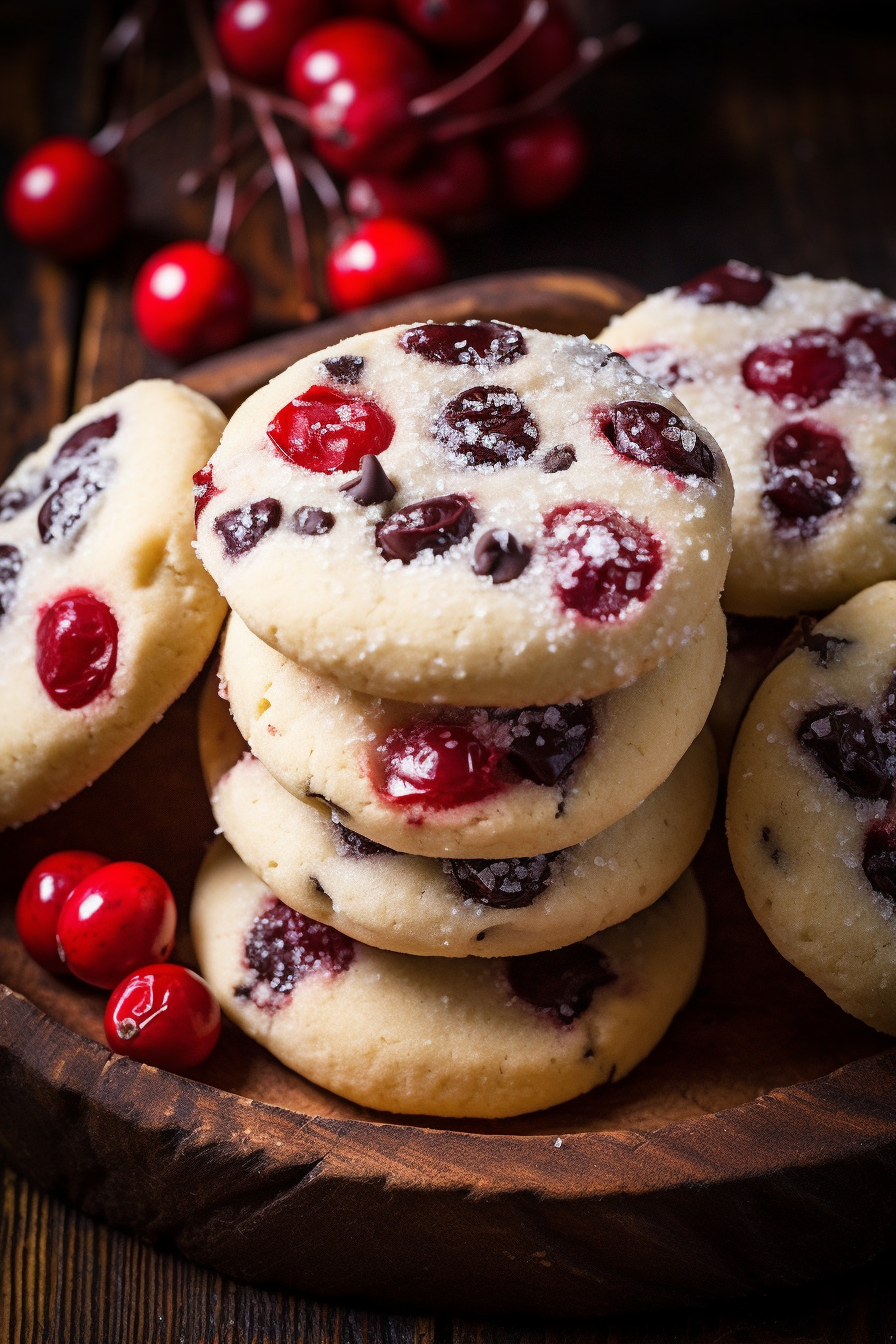 Storage Options:
Once you've resisted devouring them all, store these gems in an airtight container. They can sit pretty at room temperature for about a week. But if you've made a big batch (because who can resist?), you can refrigerate them, extending their freshness for up to three weeks. Cookie emergency? Freeze them, and they'll be your sweet saviors for a couple of months!
Variations and Substitutions:
Feeling experimental? For a nutty twist, throw in some chopped pecans or walnuts. Not a chocolate fan? (Really?) You can replace chocolate chips with white chocolate chunks or even butterscotch bits. If maraschino cherries aren't your jam, dried cranberries or raisins can jump in for the fruity element. The cookie world is your oyster!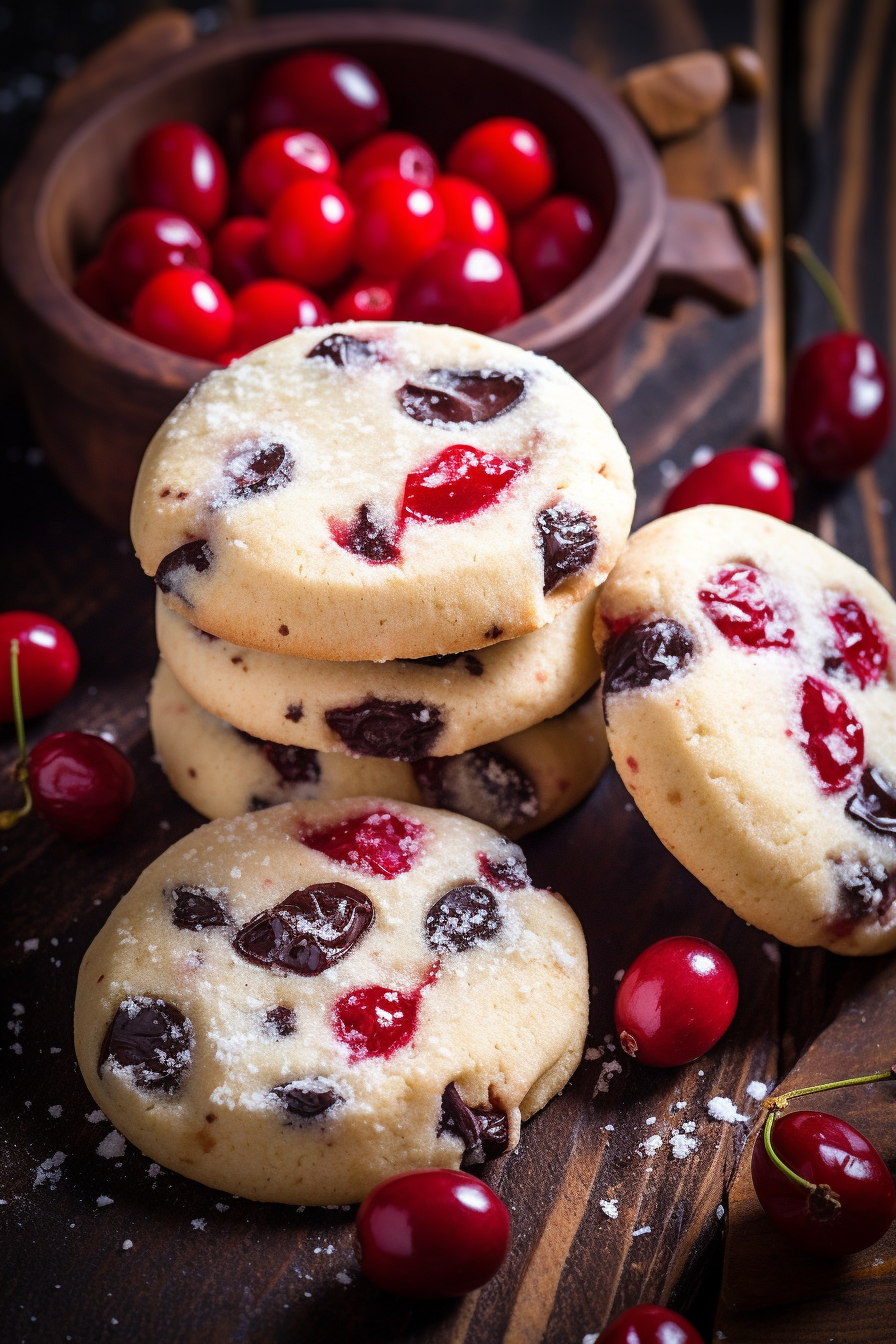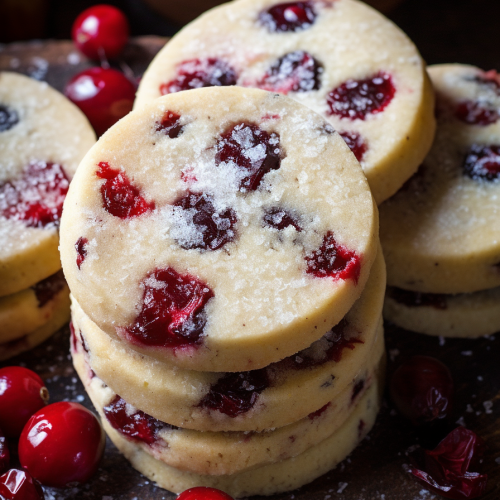 Christmas Maraschino Cherry Shortbread Cookies
Indulge in the merry flavors of Christmas with our Maraschino Cherry Shortbread Cookies. Combining rich unsalted butter, powdered sugar, a hint of vanilla, all-purpose flour, and those iconic red maraschino cherries, finished with a sprinkle of chocolate chips. The perfect festive treat!
Print
Pin
Rate
Ingredients
1

cup

of unsalted butter

brought to room temperature

1/2

cup

of confectioners' sugar

1/2

tablespoon

of pure vanilla extract

2

cups

of all-purpose flour

1/2

teaspoon

of fine salt

3/4

cup

of well-drained maraschino cherries

chopped (It is advisable to lay the cherries on a paper towel to ensure they are well-drained. Alternatively, candied maraschino cherries may be employed.)

2/3

cup

of premium quality chocolate chips
Instructions
In a medium-sized bowl, whisk together the all-purpose flour and fine salt. Once combined, set aside for future incorporation.

In a large mixing bowl, cream the unsalted butter that has been softened to room temperature with the confectioners' sugar. Once a smooth consistency is achieved, integrate the pure vanilla extract.

Gradually introduce the flour and salt mixture to the butter-sugar blend. Continue mixing until the mixture begins to form larger clumps, indicative of a cohesive dough.

Carefully fold in the chocolate chips and maraschino cherries to the dough, ensuring even distribution.

Meticulously shape the dough into a log, ensuring it is compact to avoid any potential crumbling during the slicing process. The log should be approximately 2 inches in diameter. Once shaped, wrap the log securely in plastic wrap and refrigerate for a minimum duration of 1 to 2 hours.

Preheat the oven to a temperature of 325°F (163°C). Additionally, line a baking sheet with parchment paper in preparation for baking.

After the refrigeration period, remove the dough log and slice it into discs, approximately 1/4 to 1/3 inch in thickness. If any segment crumbles during the slicing, carefully reform using gentle hand pressure. Arrange the slices on the prepared baking sheet, ensuring at least a one-inch gap between each cookie.

Place the baking sheet in the preheated oven and bake the cookies for a duration of 10 to 15 minutes, or until the tops just begin to take on a light golden hue.

Upon completion of baking, allow the cookies to rest on the baking sheet for an interval of 5 minutes. Subsequently, transfer them to a cooling rack to cool thoroughly.