I'm just starting to get back into the swing of things after returning from our Weddingmoon. We spent the past month getting married, traveling to Canada, New Zealand, and Fiji. It's a little bittersweet to be home, but I'm excited to try and recreate some of our dishes from our travels.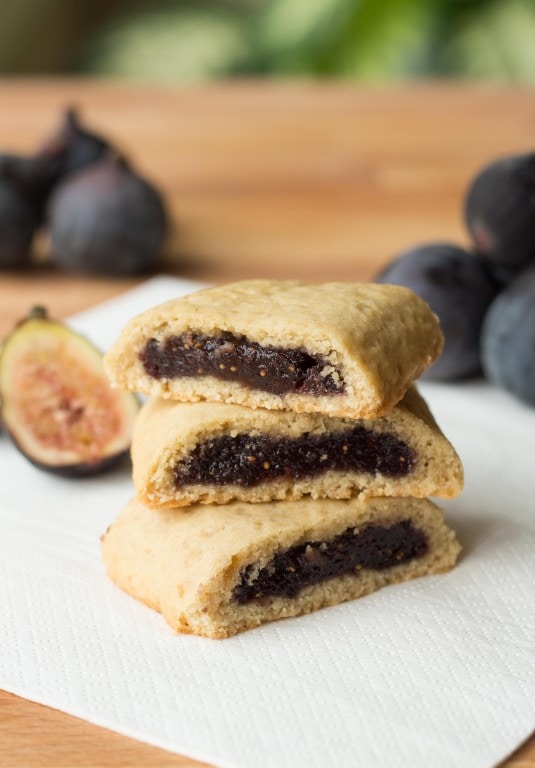 These homemade fig newtons were a perfect snack for our hikes through the mountains. Honestly, I can eat an entire batch of these in one sitting, so it's surprising that they even made it out of the car for our hikes.
I'm not kidding.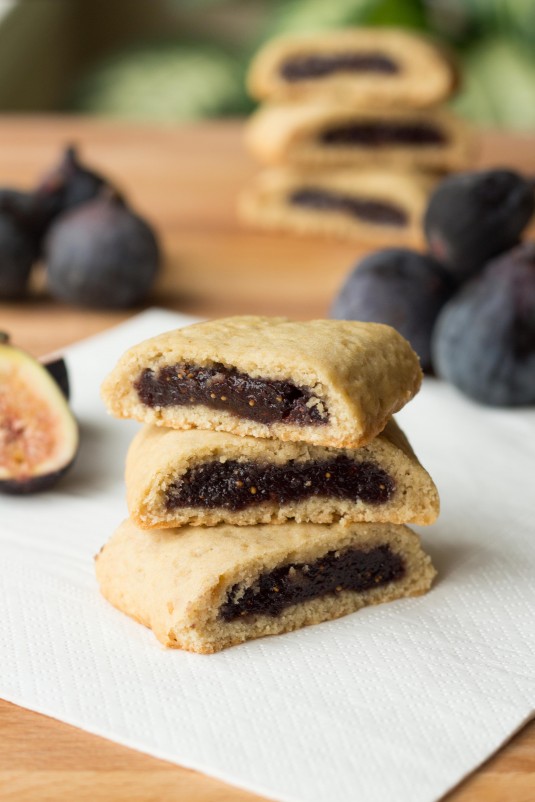 These fig newtons are soft and delicate, but packed with a sweet fig flavor. Our grocery stores are filled with fresh figs, so it was the perfect opportunity to make these for our trip. You can use dried figs, but may need to rehydrate them before making them into a paste.
You may also use other fruit if you aren't a big fan of figs. You'll just need to make sure that you reduce the fruit mixture enough on the stove to form a paste. A thin fruit filling will just run out of the pastry.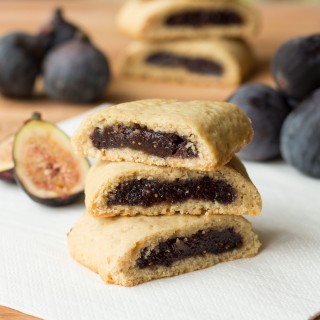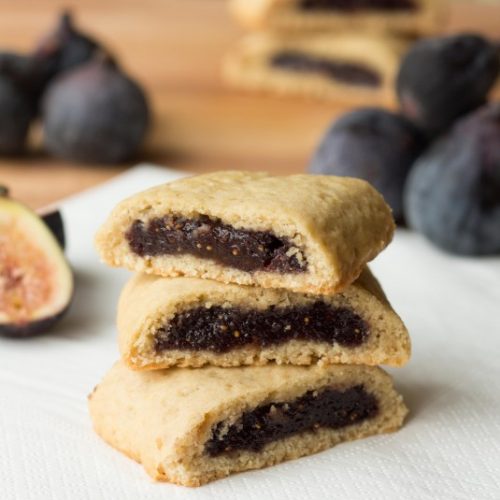 Ingredients
For the Fig Filling:
10

oz

fresh figs, stems removed and quartered

½

cup

sugar

½

cup

water

1

tbsp

honey

1

tsp

cinnamon
For the Cookie Exterior:
1½

cups

all purpose flour

½

tsp

baking powder

¼

tsp

salt

½ (1 stick)

cup

unsalted butter, softened

½

cup

brown sugar

1

egg

1

tsp

anilla

2

tbsp

orange juice
Instructions
Add the quartered figs, sugar, water, cinnamon, and honey to a saucepan over medium heat. Simmer for 30 to 40 minutes, until the figs have broken down into a paste. Use an immersion blender to ensure that the paste is a smooth consistency. Allow the paste to cool fully, then refrigerate.

To make the cookie exterior, combine the flour, baking powder, and salt in a bowl. Set aside.

In the bowl of a stand mixer, cream together the butter and sugar until fluffy. Add the egg, vanilla, and orange juice and stir gently. Once combined, slowly add the dry ingredients until a dough forms.

Press the dough out onto a baking sheet and into a disk-shape. Cover and refrigerate for at least 3 hours.

After the dough has chilled, preheat the oven to 325 degrees Fahrenheit.

Remove a quarter of the dough from the fridge and roll out onto a floured sheet of parchment paper or plastic wrap. The dough should be in the shape of a rectangle and ¼-inch thick. Spread a quarter of the filling down the center of the dough and fold the sides over using the plastic wrap or parchment paper. Carefully remove the fig newton log from the plastic wrap and place seam-side down on a prepared baking sheet. Store in the refrigerator and repeat with remaining dough to create a total of 4 fig newton logs.

Place the logs into the preheated oven and bake for 30 to 40 minutes, until golden brown. Allow to cool slightly on a cooling rack, then slice the fig newtons into small rectangles. For a soft cookie texture, place the hot fig newtons into a zip-top bag to steam. Once cool, place the fig newtons into a cookie jar or dry zip-top bag for storage.
Notes