A few weeks ago, I posted my recipe for mini pesto focaccia. It's quick to prepare and packed with flavor. Best of all, you can use focaccia in lots of different recipes. I've used it as a pizza base, in sandwiches, stuffing, and as part of a panini. We even took a pressed focaccia sandwich on one of our hikes in the Canadian Rockies!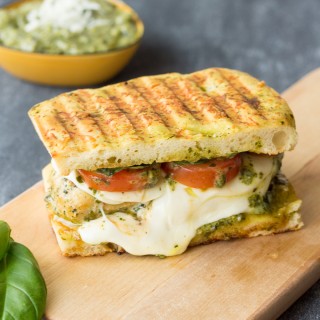 This Chicken Caprese Focaccia Panini is perfect for a hearty lunch. It's stuffed with grilled chicken, ooey-gooey cheese, pesto, basil, and thick slices of tomatoes. You may also substitute the homemade focaccia with a store-bought variety for a quicker lunch.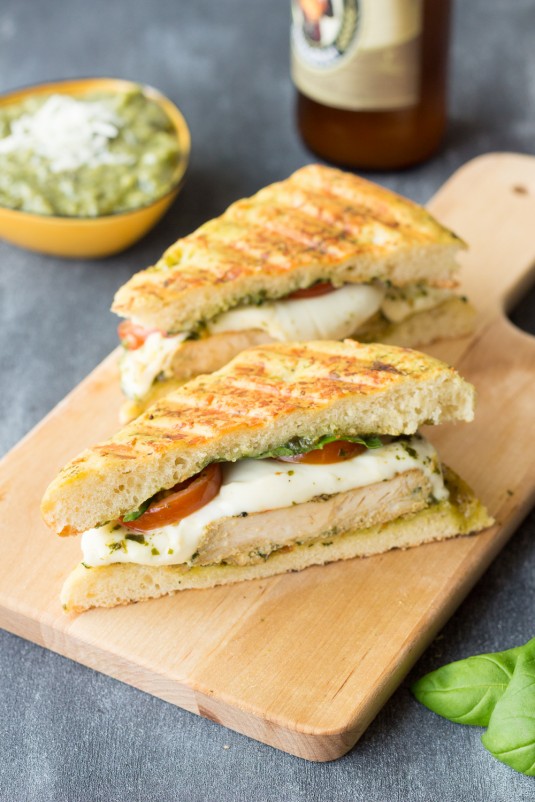 If the store-bought focaccia is thick, slice the loaf horizontally using a serrated knife. Then, spread the pesto evenly over the cut sides and assemble the sandwich.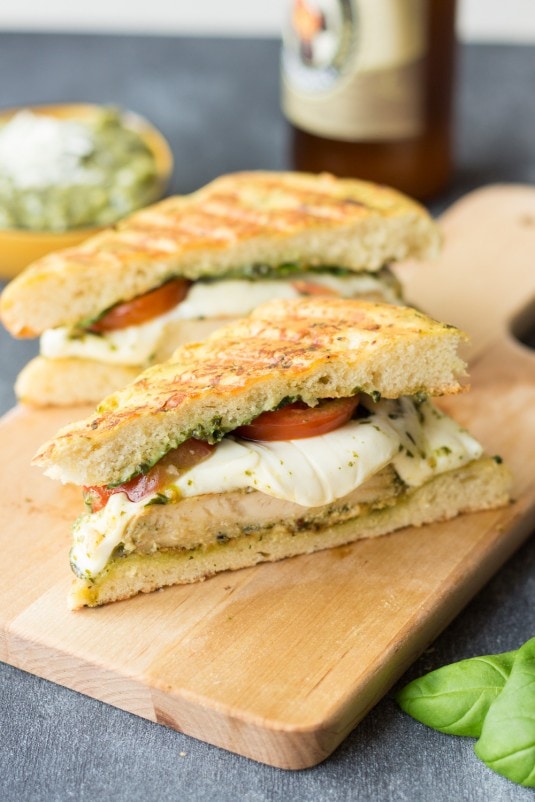 I will admit that I used a store-bought pesto in this panini. If you want to make your own, blend together fresh basil, olive oil, pine nuts, parmesan, garlic, and salt until smooth. You can easily freeze leftovers by spooning the pesto into an ice cube tray. Then, just pop out the cubes of pesto whenever you want to add a boost of flavor to a recipe.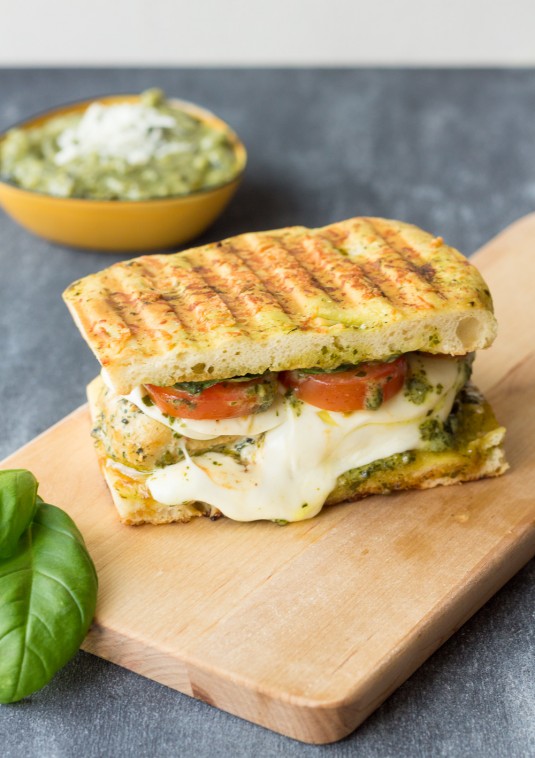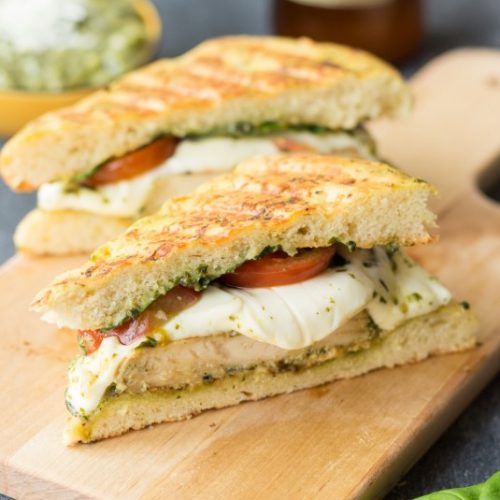 Ingredients
2

large pieces focaccia bread

1

boneless, skinless chicken breast

4 (4 oz)

slices

mozzarella

1

large tomatoes, sliced

6

basil leaves

2

tbsp

pesto

salt and pepper, to taste
Instructions
Cut each piece of focaccia bread in half and set aside.

Preheat an indoor grill over medium-high heat. Horizontally slice the chicken breasts in half. Grill chicken on each side for about 4-5 minutes, until cooked through and the juices run clear. Remove from heat and set aside.

Assemble the focaccia sandwiches by topping a piece of bread with ½ tbsp pesto, grilled chicken cutlet, mozzarella, tomato slices, 3 basil leaves, ½ tbsp pesto, and the other piece of focaccia. Repeat with remaining ingredients.

Place the sandwiches onto a panini press or indoor grill set to medium heat. Cook until the bread is golden and the cheese has melted. Serve immediately.