Indulge in the symphony of breakfast sausage, crispy hashbrowns, fluffy biscuit mix, and melted cheddar cheese with these easy Sausage Hashbrown Bites. They're the true essence of morning delight!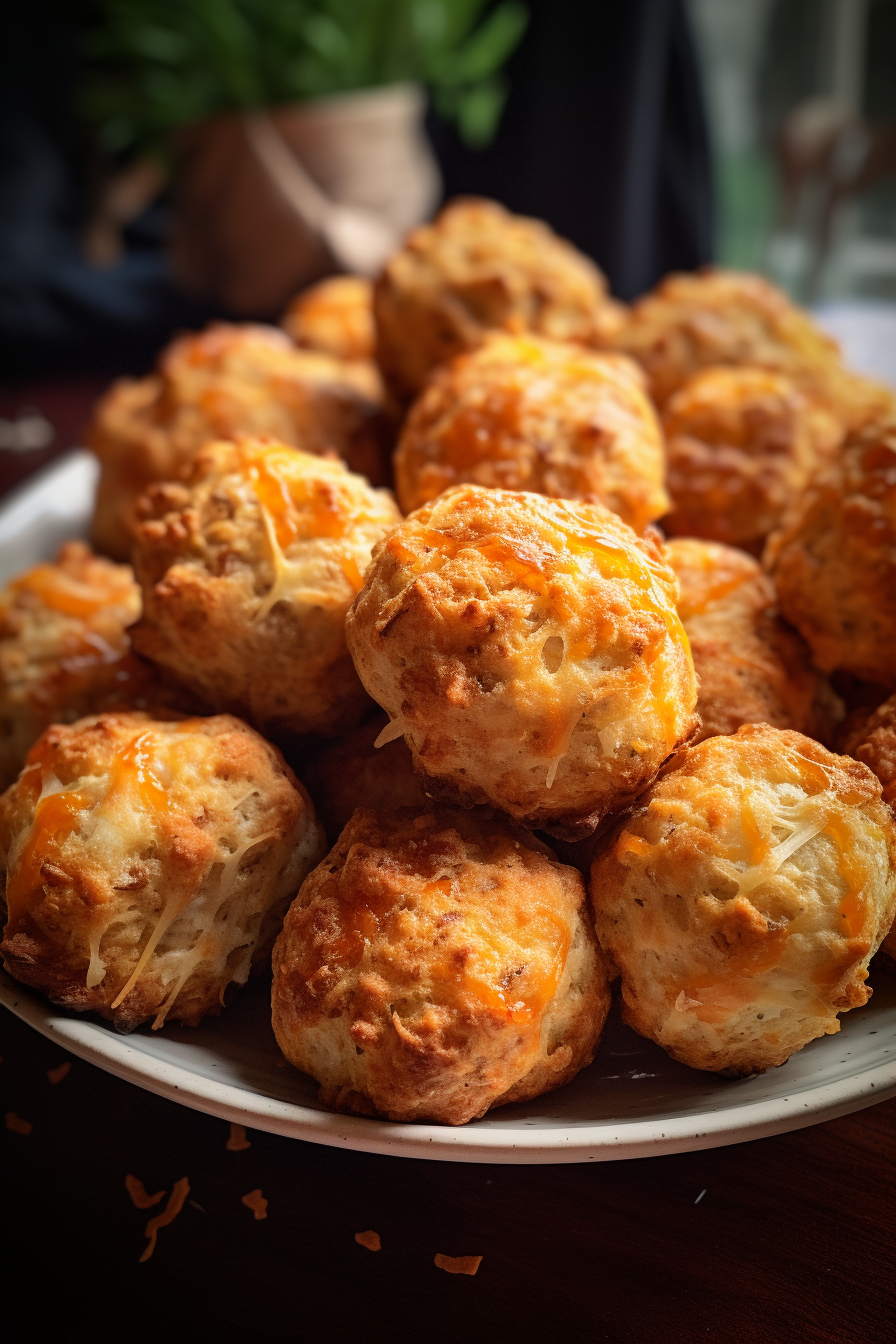 Ah, mornings in the Johnson house. I remember how the aroma of freshly brewed coffee mingled with the smell of sizzling sausages. Growing up, breakfast was a big deal. Mom always said it was the most important meal of the day, and Dad believed a meal without sausages wasn't a meal at all. Combining our family's love for sausages with my personal obsession with hashbrowns (thanks, college), these Sausage Hashbrown Bites were born. A hit at family gatherings, brunches, and those 'running late for work but need breakfast' days. They're a little bite of nostalgia for me every time.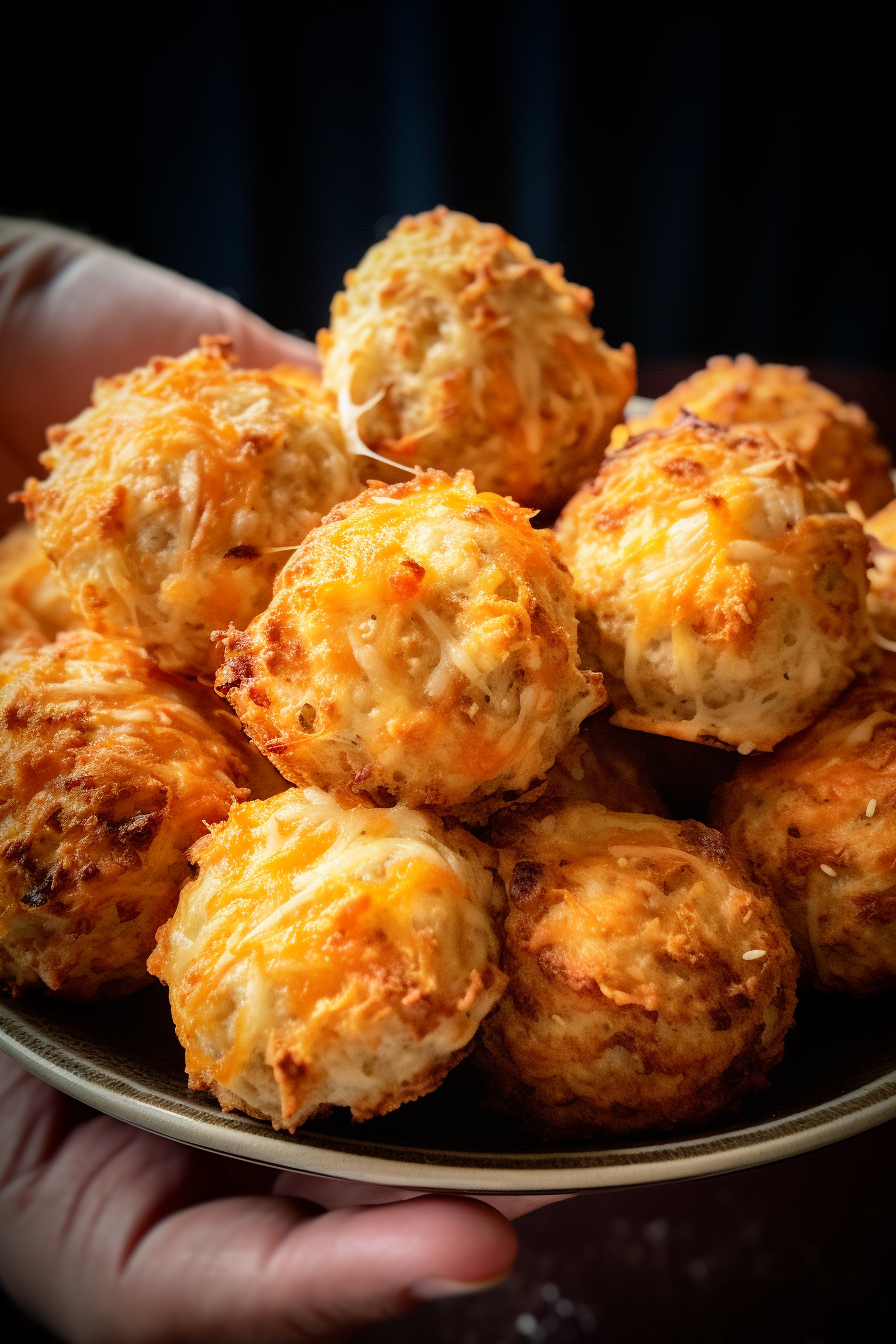 Why You'll Love This Sausage Hashbrown Bites:
Hold the phone and grab your apron! These Sausage Hashbrown Bites are the new breakfast MVP. First off, they combine THREE breakfast classics in one bite. Talk about efficiency! Second, they're absolutely freezer-friendly. Make a big batch, and you've got breakfast on-the-go for days. Lastly, they're versatile. Want them spicier? Add some jalapeños. Seeking a vegetarian version? Go ahead and swap that sausage. They're the canvas for your breakfast masterpiece.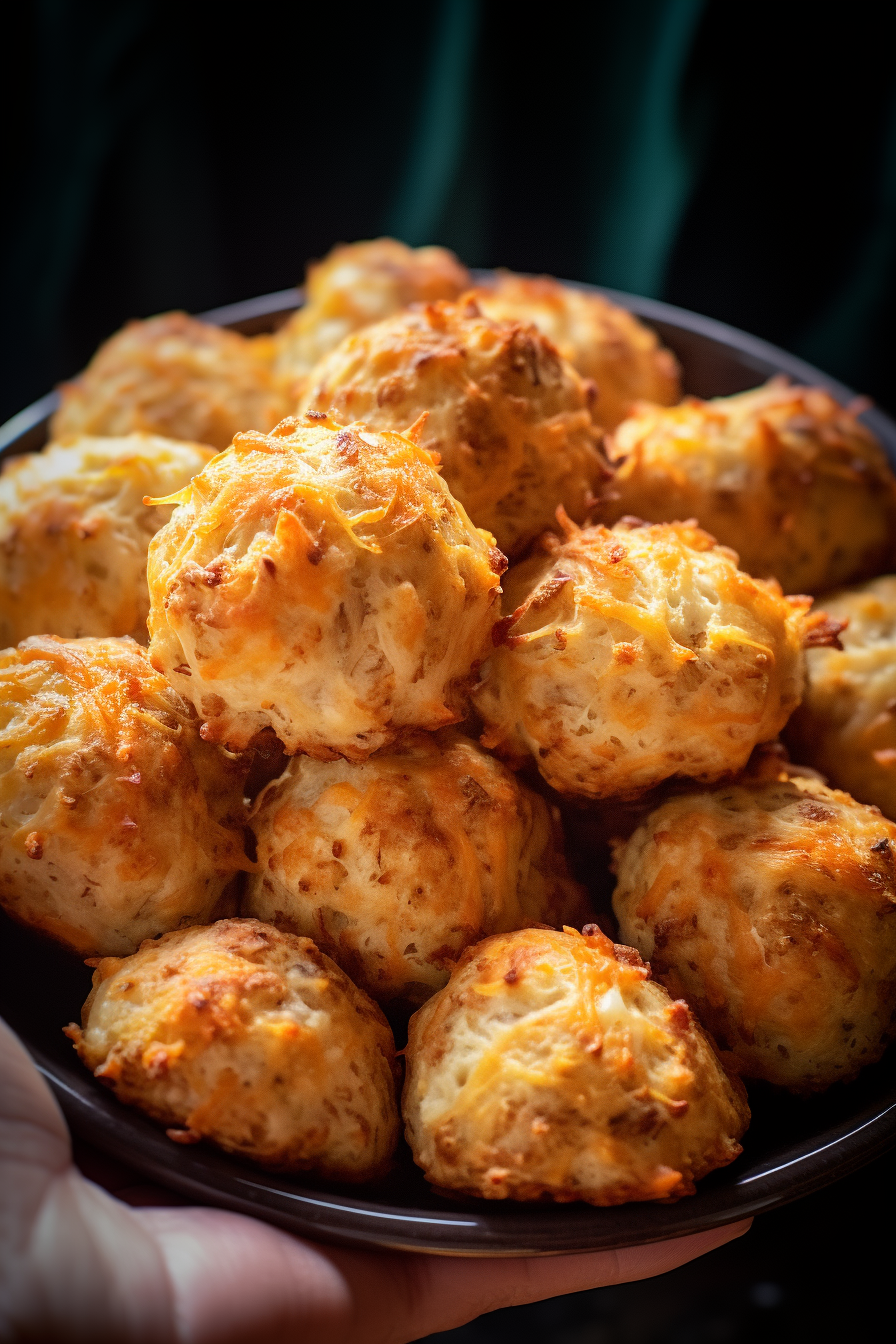 Ingredients For Sausage Hashbrown Bites:
Ground Breakfast Sausage: Opt for a high-quality brand for best flavor. If you're feeling adventurous, why not try a spicy version?
Cream Cheese: Ensure it's softened for smoother mixing. A microwave can help with this in a pinch (but watch closely!).
Bisquick: This magical mix is the secret to the fluffiness of these bites. If you don't have it, a homemade biscuit mix could work.
Cheddar Cheese: Sharp or mild, your choice. But remember, the cheesier, the better.
Frozen Hashbrowns: A time-saver! If you're grating your own potatoes, remember to remove excess moisture.
How To Make Sausage Hashbrown Bites:
Ah, the joy of creation! Let's break it down:
Step 1: First things first. Preheat that oven to 400°F. No one likes a cold oven! Line your baking sheet with parchment paper. This makes for an easy clean-up, which means more time to enjoy your bites.
Step 2: Embrace the mix. Take a decent-sized bowl and throw in the sausage, cream cheese, Bisquick, cheddar, and hashbrowns. Dive in and mix until everything becomes one big happy family. Feeling stressed? Consider this a therapeutic exercise. Once mixed, start rolling the mixture into 1 1/2-inch balls. Place them on the baking sheet, giving each one personal space.
Step 3: It's showtime! Bake those beauties for 20-25 minutes. Once they're browned to perfection, and you can't resist the aroma anymore, it's time to take them out. Let them cool just a smidge, and then… devour!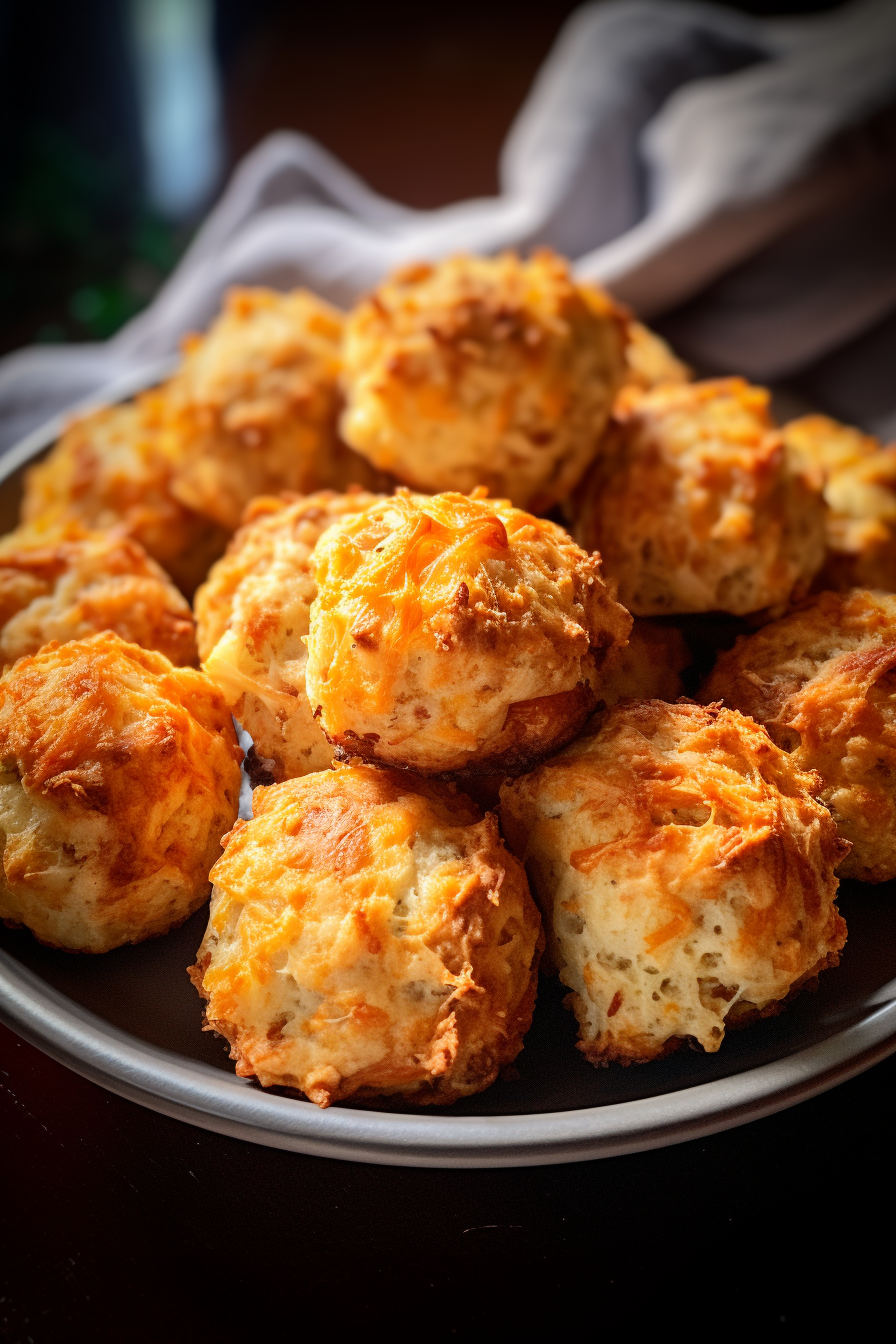 Storage Options:
Wondering how to save some for later? These bites are champions in the storage game. Once cooled, pop them into an airtight container and store in the fridge for up to 3 days. Want them to last even longer? Flash freeze them on the baking sheet until solid, then transfer to a freezer bag. They'll be good for up to 2 months! When you're craving them, just reheat in the oven or microwave.
Variations and Substitutions:
Variety is the spice of life! If you're not a sausage fan, ground turkey or even a meat substitute can step in. Want a healthier twist? Try whole wheat biscuit mix. For a bit of heat, toss in some diced jalapeños or a dash of red pepper flakes. If cheddar isn't your jam, go for mozzarella or pepper jack. And for my vegetarian friends, skip the meat and toss in some veggies like bell peppers or mushrooms. The world is your oyster, or in this case, your hashbrown bite!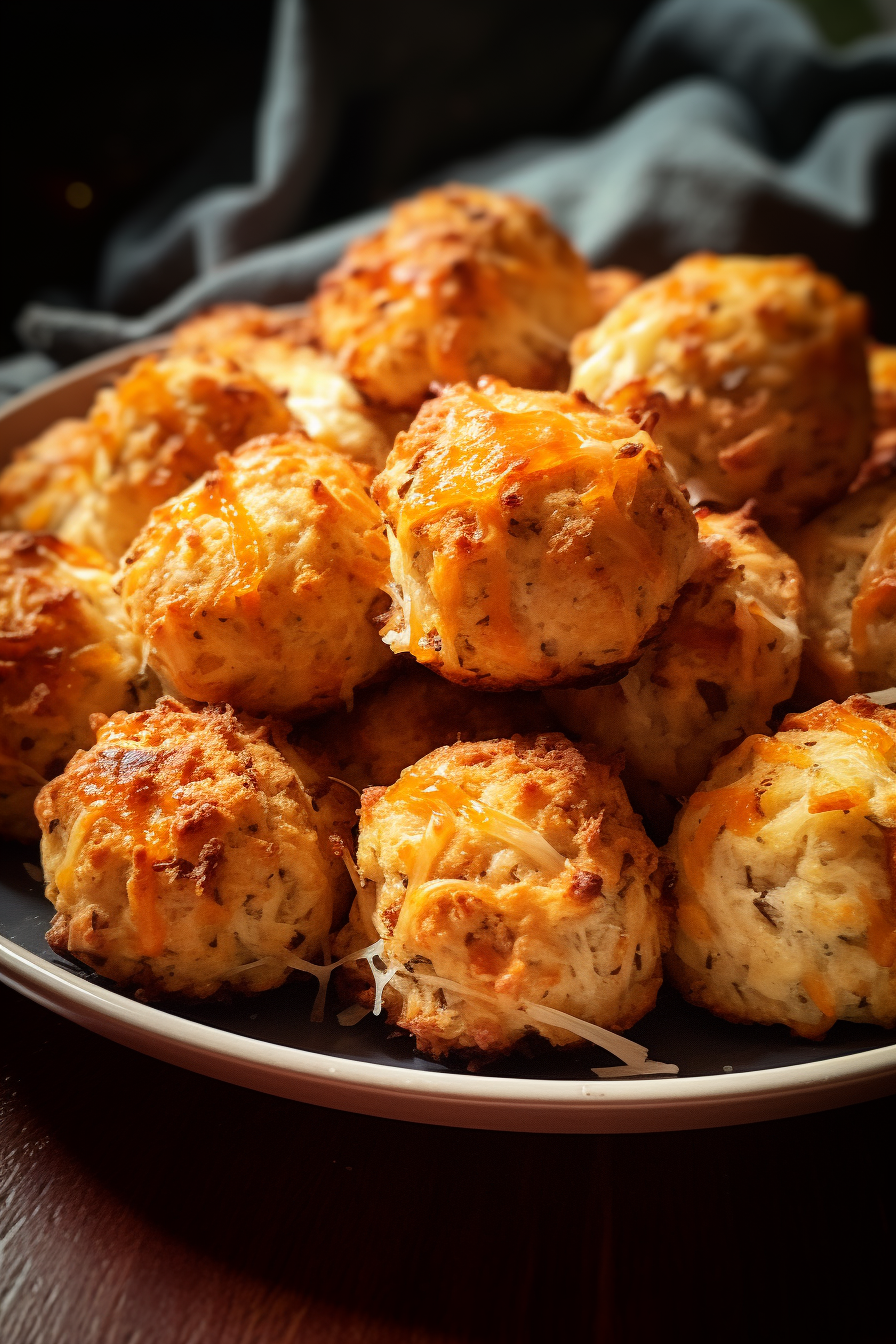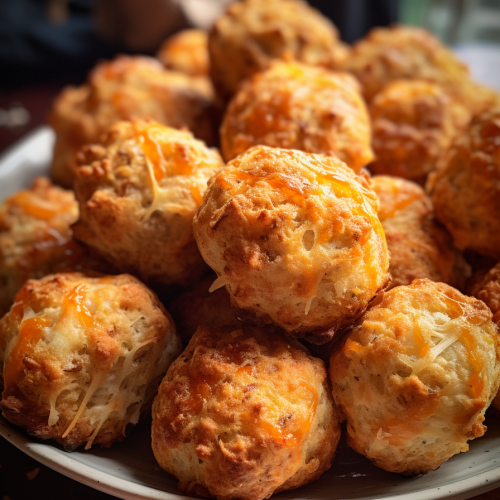 Sausage Hashbrown Bites
Indulge in the symphony of breakfast sausage, crispy hashbrowns, fluffy biscuit mix, and melted cheddar cheese with these easy Sausage Hashbrown Bites. They're the true essence of morning delight!
Print
Pin
Rate
Ingredients
1

lb

of high-quality ground breakfast sausage

uncooked

8

oz

of premium cream cheese

brought to room temperature

1 1/2

cups

of Bisquick or equivalent high-grade biscuit mix

1 1/2

cups

of finely shredded cheddar cheese

4

cups

of frozen hashbrowns

properly thawed
Instructions
Prior to beginning the preparation process, preheat the oven to a temperature of 400°F. Concurrently, prepare a baking sheet by lining it with parchment paper for ease of removal post-baking and for facilitating a clean environment.

In a medium-sized mixing bowl of appropriate depth, methodically combine the ground breakfast sausage, room-temperature cream cheese, Bisquick or biscuit mix, shredded cheddar cheese, and thawed hashbrowns. Ensure that the mixture is consistent and all ingredients are distributed evenly.

Carefully shape the mixture into spheres with a diameter of approximately 1 1/2 inches. Position each sphere on the previously prepared baking sheet, ensuring they are spaced appropriately to prevent merging during the baking process.

Place the baking sheet into the preheated oven and allow the Sausage Hashbrown Bites to bake. Monitor the baking process for a duration of 20-25 minutes, or until the Sausage Hashbrown Bites are thoroughly cooked through and have achieved a golden brown hue.

Once baking is completed, remove the baking sheet from the oven. For best results, allow the Sausage Hashbrown Bites to cool momentarily before serving. Ensure they are served at an appropriate temperature for consumption.