I normally start planning my Thanksgiving dinner in early November each year. I don't like making the same thing each Thanksgiving, so I'm always trying new recipes. I'll test most of them during the month, but there is usually an untested recipe that makes it onto the table. Last year, it was my apple and bacon stuffed sweet potatoes. The stuffed sweet potatoes were a huge hit, so I'm hoping this year's experimental recipe will be just as popular.
If you can't tell, I have a very tolerant family.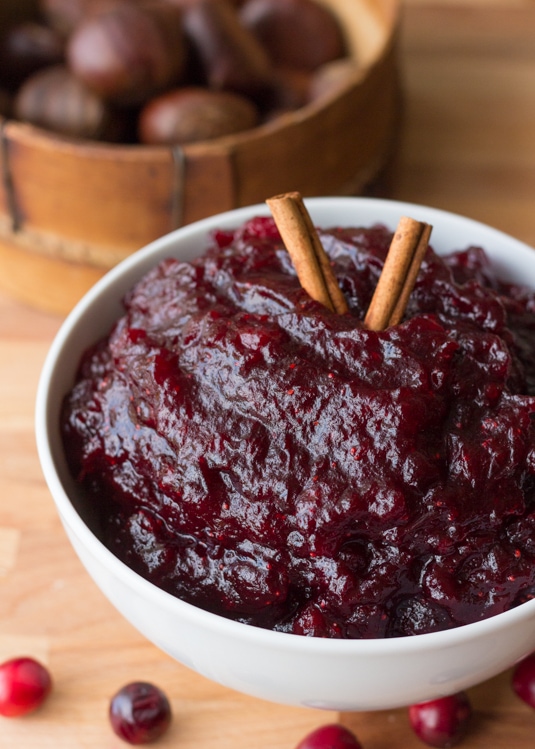 Even though I'm always testing new Thanksgiving recipes, I have never put much thought into cranberry sauce. Until a few years ago, I used canned cranberry sauce. When I graduated to homemade sauce, I just threw the cranberries in a saucepan with sugar, orange juice, a little cinnamon, and hoped for the best.
Honestly, I only made it because it was considered a Thanksgiving requirement. This year, I decided to try and make a cranberry sauce that was a star of the Thanksgiving table.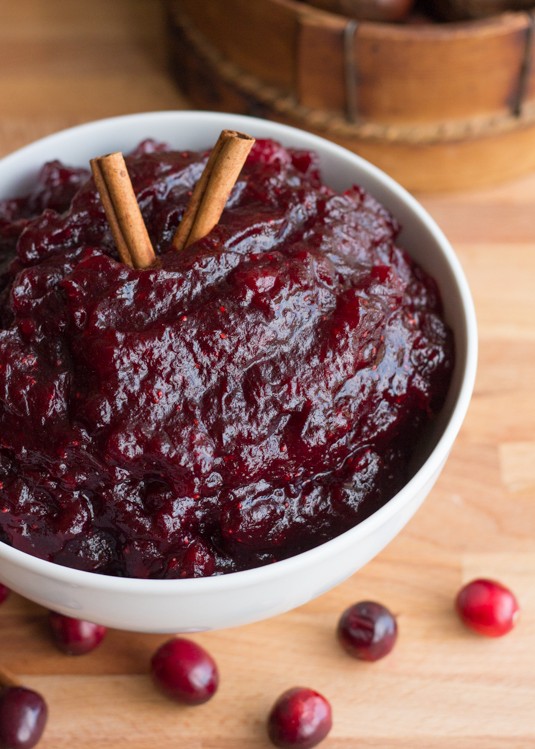 After some cranberry sauce testing, I finally came up with a pretty incredible boozy bourbon cranberry sauce. Best of all, it can be made in either the oven or on the stove. Making the cranberry sauce on the stove requires a bit of stirring, but the oven-method is almost completely hands-off.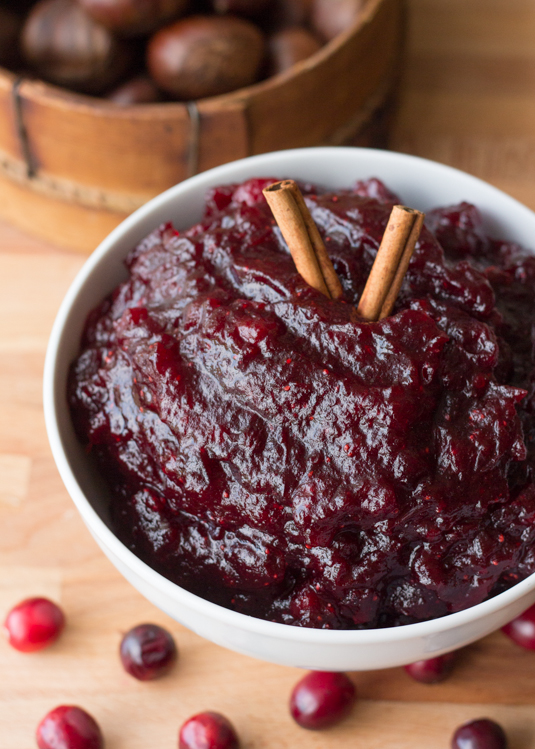 Since I can't eat 3 1/2 cups of bourbon cranberry sauce in one sitting, I canned half of it. If you want to can cranberry sauce, ladle the hot sauce into sterile jars leaving 1/4 inch headspace. Remove any air bubbles, add the lids, and process the jars in boiling water for 15 minutes (altitude dependent).
Plus, canned cranberry sauce makes the perfect Thanksgiving gift!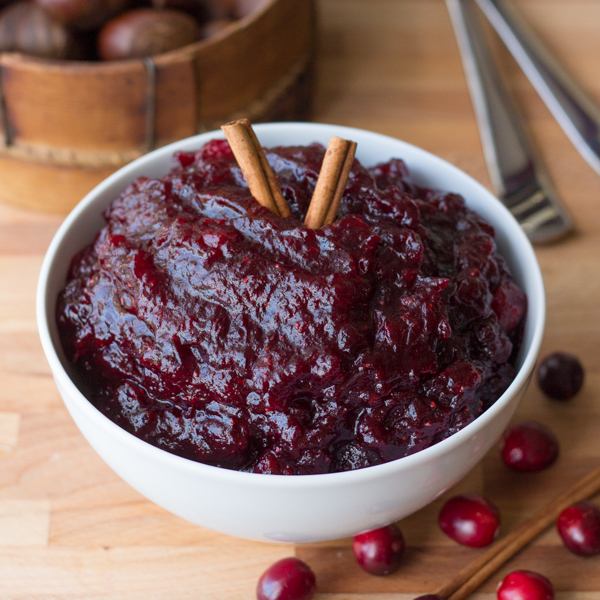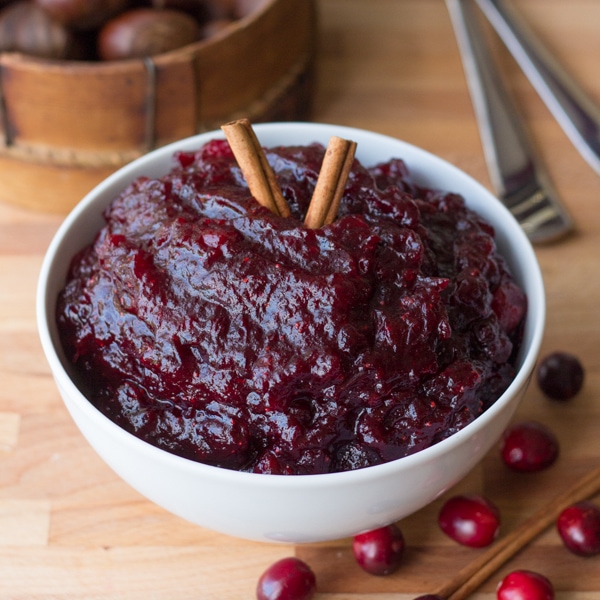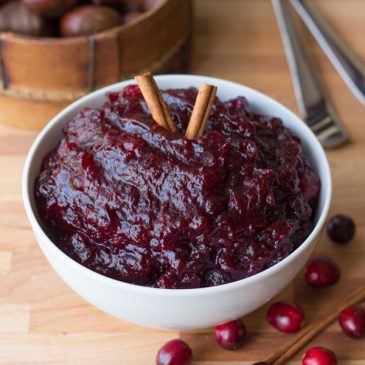 Ingredients
24

oz

fresh cranberries

1

cup

white sugar

1

cup

light brown sugar

½

tsp

cinnamon

pinch of salt (optional)

¼

cup

bourbon (more to taste)
Instructions
Add the cranberries to a large saucepan over medium-high heat. Gently simmer the cranberries until they start popping, then add the sugars, cinnamon, and salt. Continue cooking until most of the cranberries have popped and the mixture starts to reduce, about 15 minutes (stirring occasionally).

Add the bourbon and continue cooking for a minute. Remove from heat and let stand for 10 minutes. Serve hot or transfer to a bowl to refrigerate for up to a week.
In the Oven:
Preheat the oven to 350 degrees Fahrenheit.

Add the cranberries, sugars, salt, and cinnamon to a baking dish. Cover tightly with foil.

Bake in the preheated oven for 1 hour, stirring twice. Once most of the cranberries have popped, remove the dish from the oven and stir in the bourbon. Transfer to a bowl and serve.