If you've been following That Oven Feelin', I'm sure you know about my obsession with my Thai Peanut Dressing. I'll put it on pretty much anything and eat it multiple times a week. Over the past week, I thought about using it for a little Thai and Mexican fusion. This Thai Quesadilla didn't disappoint.
The quesadilla is filled with grilled chicken, peanut sauce, onions, carrots, cilantro, and cheese.
Lots and lots of cheese.
Best of all, these quesadillas can be made in about 30 minutes. That's perfect for a weeknight meal.
You can also use shredded rotisserie chicken to make this recipe even quicker. I love using rotisserie chicken for salads and recipes like this one. Even though cooking chicken doesn't take long, it's nice to avoid the hassle and clean-up.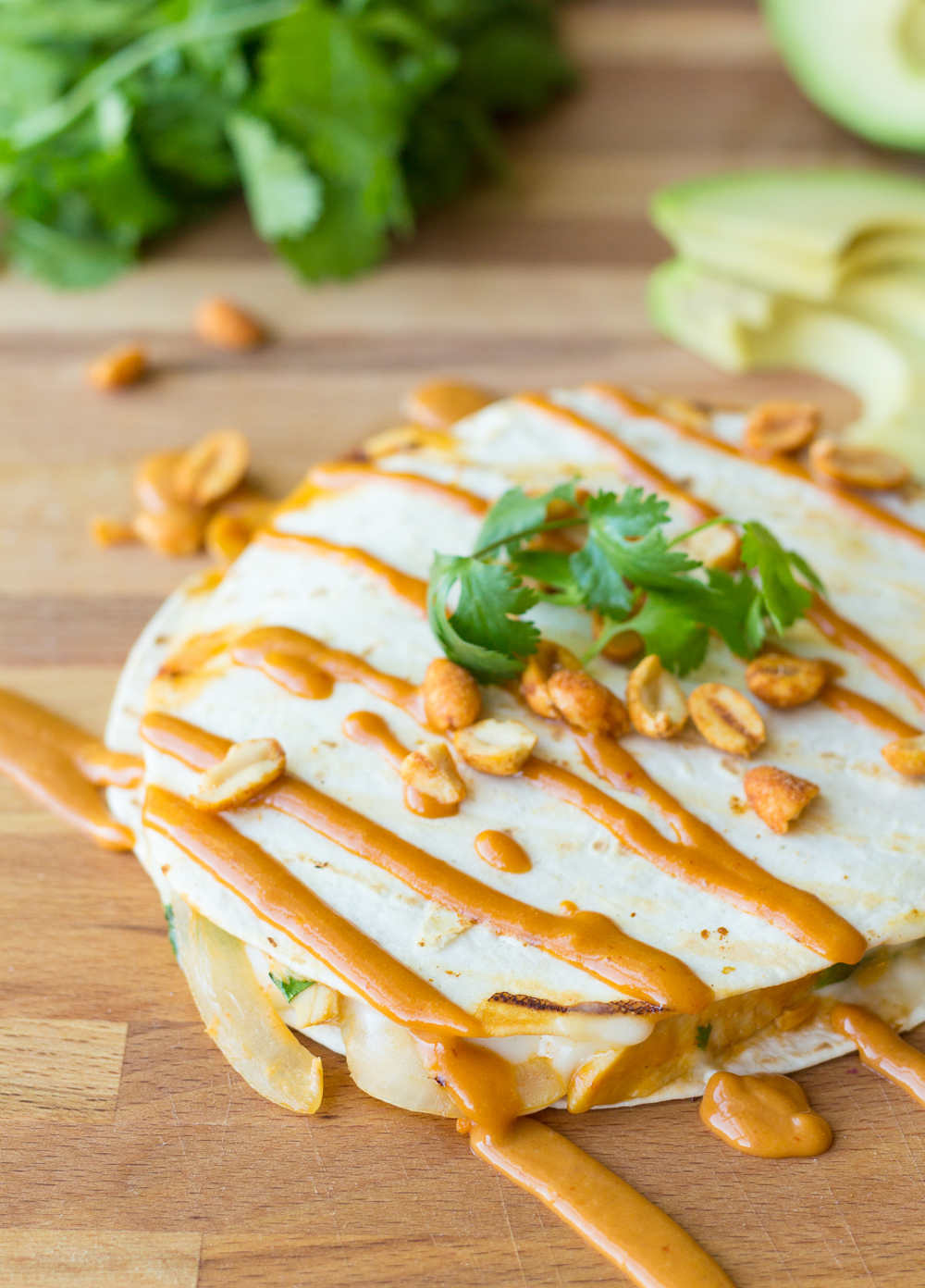 I loved these Thai Quesadillas so much that I made them again for lunch the next day using the leftover chicken and peanut sauce. Next time, I may even add a little rice and make it into a Thai Burrito.