Dive into the delectable realm of Cinnamon Cream Cheese Cookies, the sublime union of softened butter, luscious cream cheese, and a sprinkle of cinnamon sugar. Perfect for holidays, or heck, any day!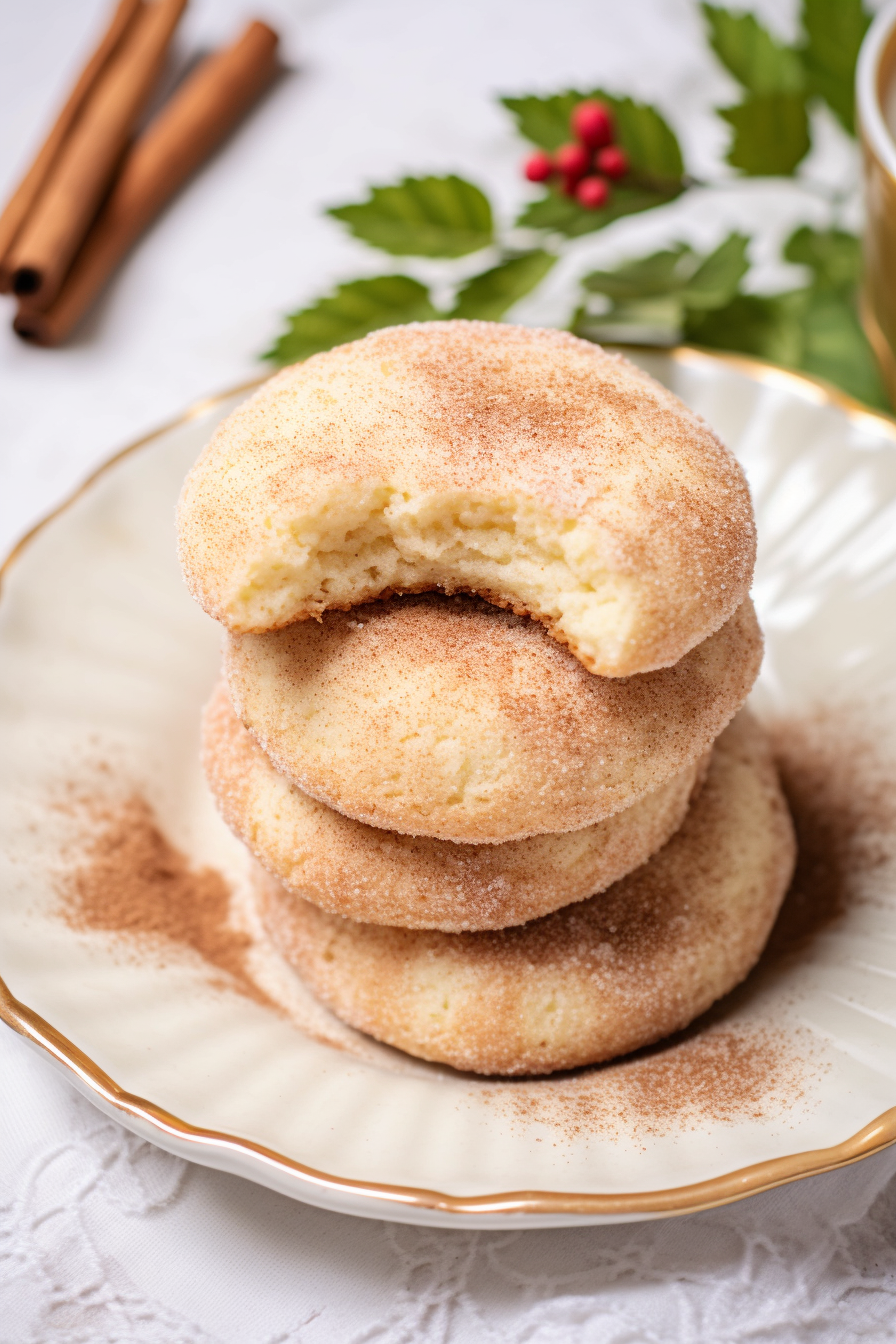 Years ago, during a chilly December evening, my grandma unearthed her age-old recipe book, thickly coated in layers of floury memories. We stumbled upon a tattered page with smudged ink that read: "Cinnamon Cream Cheese Cookies". With a twinkle in her eye, she recollected how she'd prepare these beauties for Christmas. Not only did they remind me of warm hugs and frosted windows, but the unique blend of cream cheese and cinnamon made every bite worth the calories. Fast-forward to today, I still bake these cookies every festive season, reminiscing those wintery tales of yesteryears.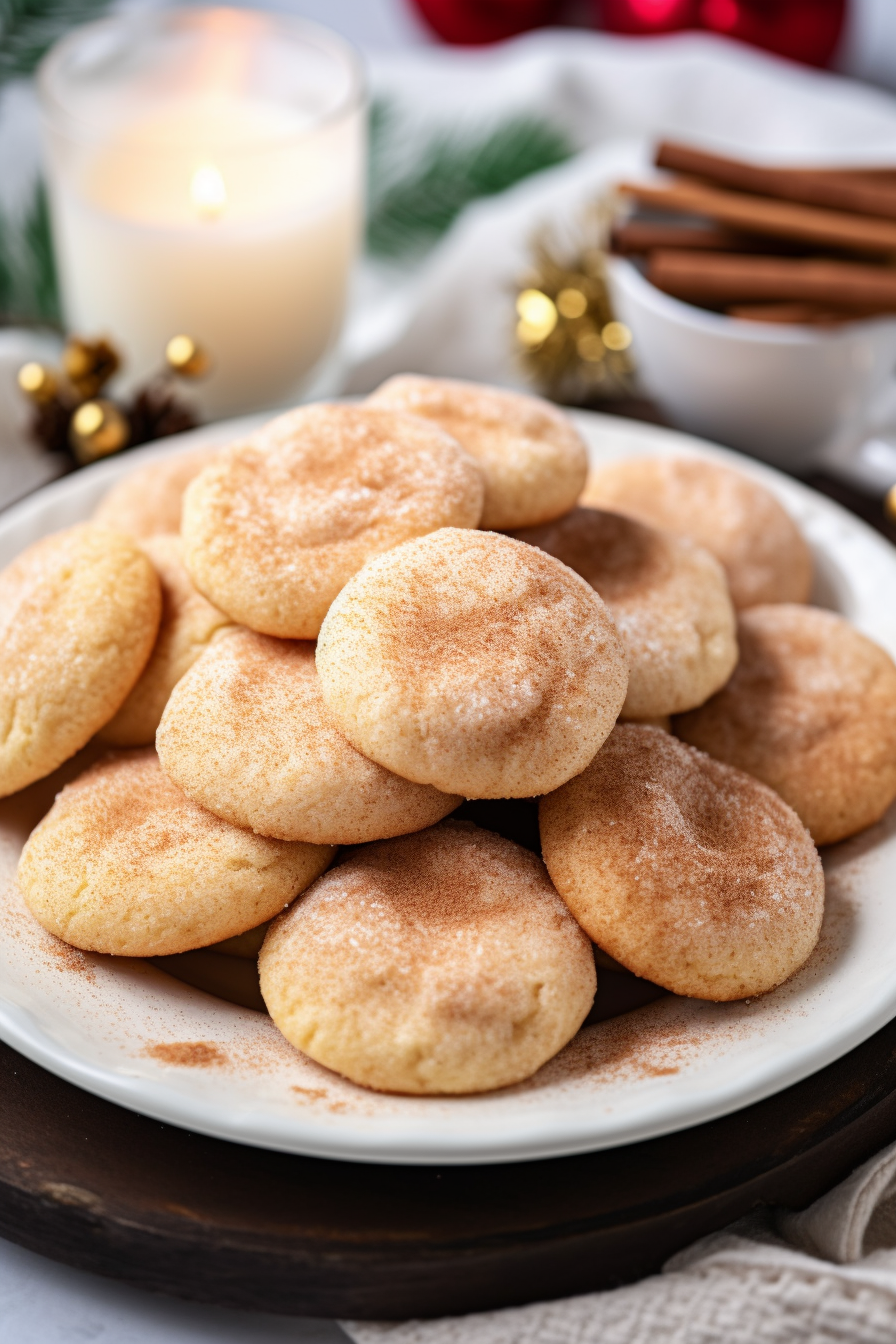 Say goodbye to the monotonous world of cookie-dom and meet the showstopper: Cinnamon Cream Cheese Cookies. What sets them apart? Their delicate creaminess infused with the nostalgic warmth of cinnamon. It's not just a cookie; it's an experience. And the best part? They're ridiculously simple to make, yet the flavour profile? Gourmet chef's kiss!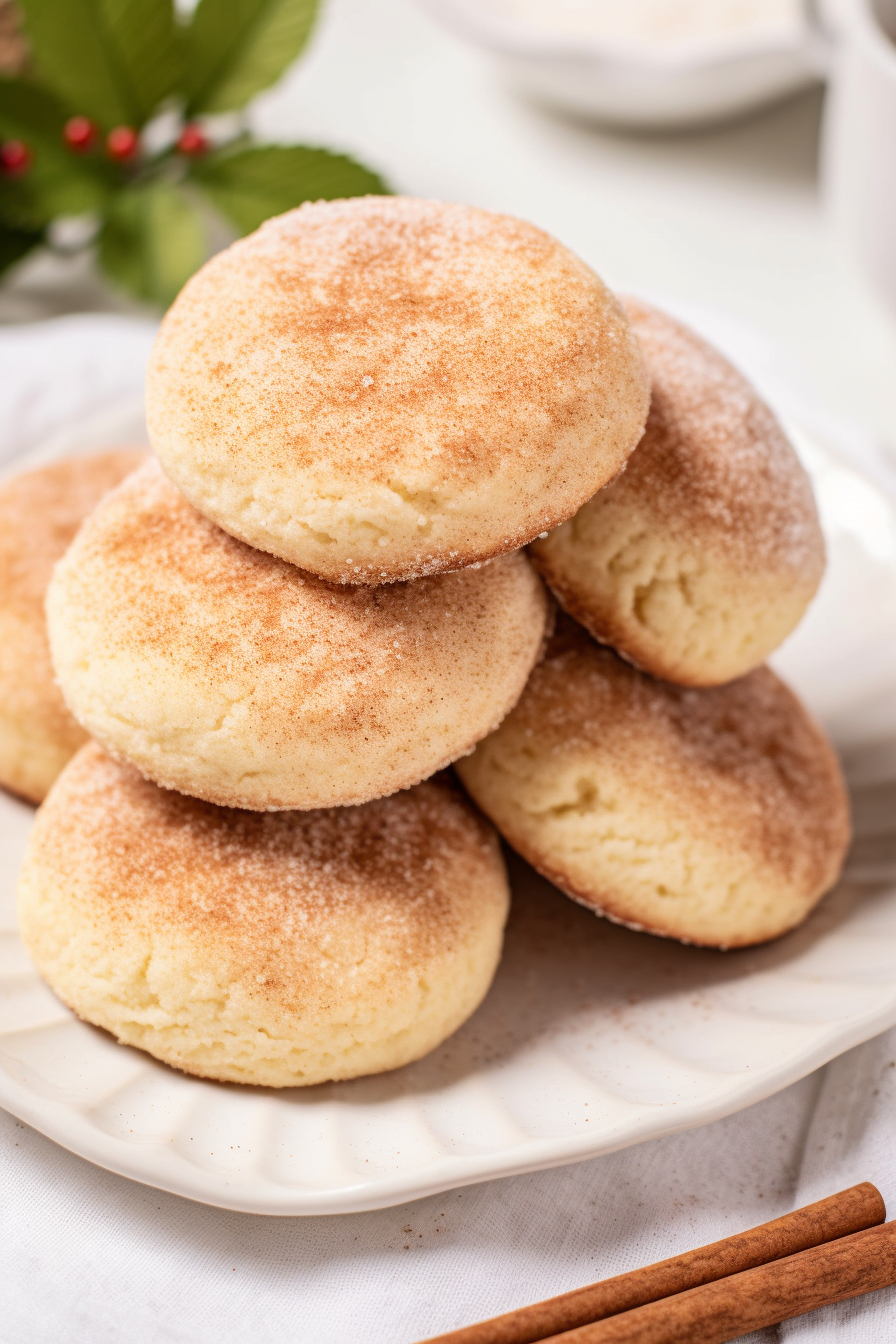 Ingredients for Cinnamon Cream Cheese Cookies:
Alright cookie rookies and aficionados, here's the lowdown:
Butter: Unsweetened, to balance the sweetness and give a creamy texture.
Cream Cheese: This ain't your bagel's cream cheese, but it's the secret behind the cookie's rich texture.
Powdered Sugar: For that flawless melt-in-your-mouth sensation.
Egg: The binding agent that keeps everything tight and right.
Vanilla Bean Paste/Extract: Real vanilla elevates this cookie to the stratosphere. But in a pinch? Extract will do the trick.
Flour: No brainer. It's the backbone of any cookie operation.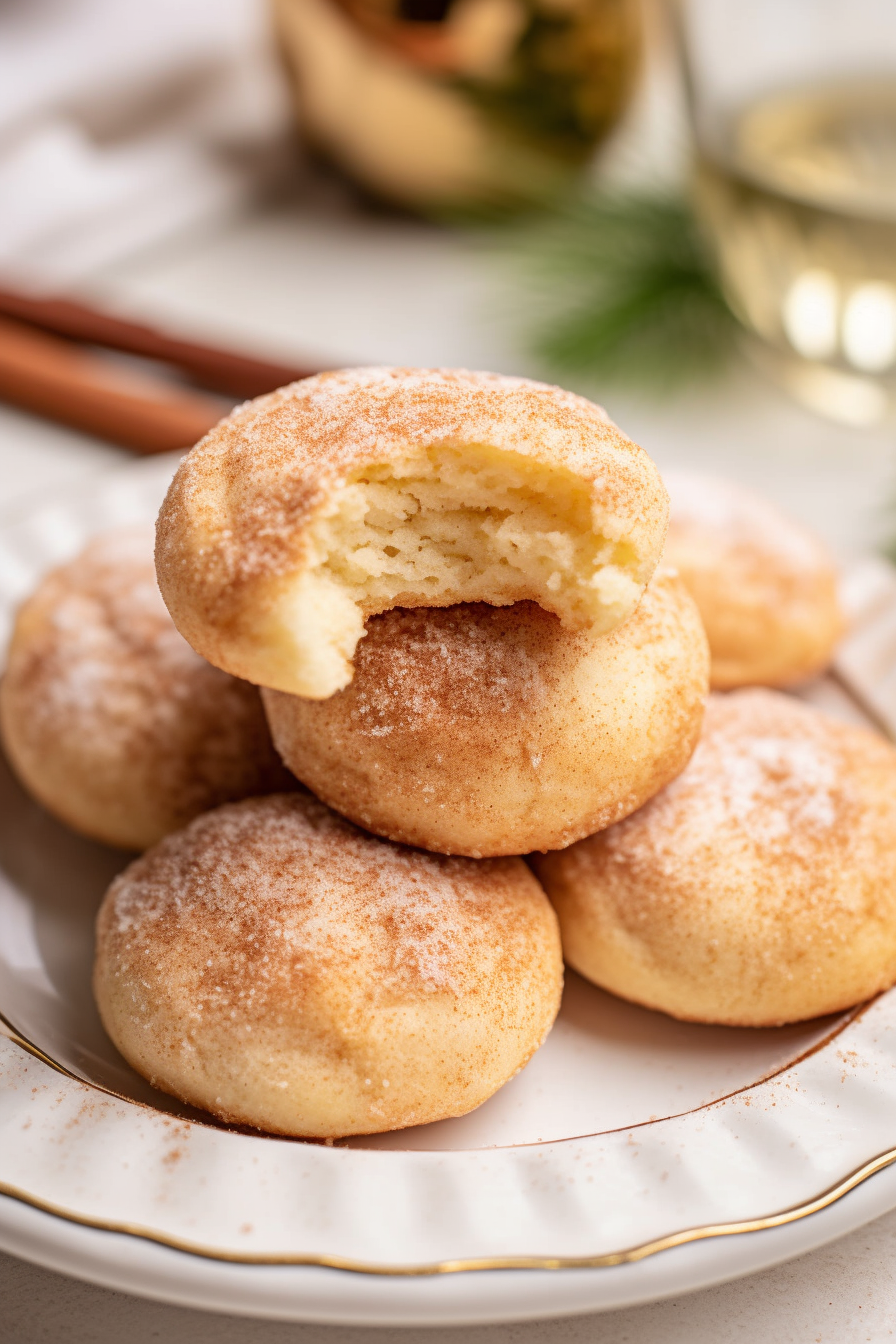 Steps To Make Cinnamon Cream Cheese Cookies:
Beginning with Butter: Initiate with creaming the butter and cream cheese until you're looking at a bowl of creamy dreams. Then, gingerly bring in the powdered sugar. Mix 'til you can't see any sugar mountaineering on the sides.
Egg Entry: Pop in that egg, baking powder, vanilla, and that pinch of salt. Mix again. Flour? It's her time to shine. But take it slow, we don't want a flour storm.
Chill-ax Time: The dough's been through a lot. Let it take a power nap in the fridge for an hour.
Cinnamon-Sugar Get-Together: While your oven preheats, let cinnamon and sugar have a little rendezvous in a separate bowl.
Dough Ball Dive: Morph that dough into 1-inch spheres and give them a cinnamon-sugar spa treatment. Lay them on parchment with room to breathe.
Baking Brilliance: A short 8-9 minute sauna for our cookie balls. They'll rise but won't tan. Once out, give them a 10-minute cool-down before their wire-rack yoga session.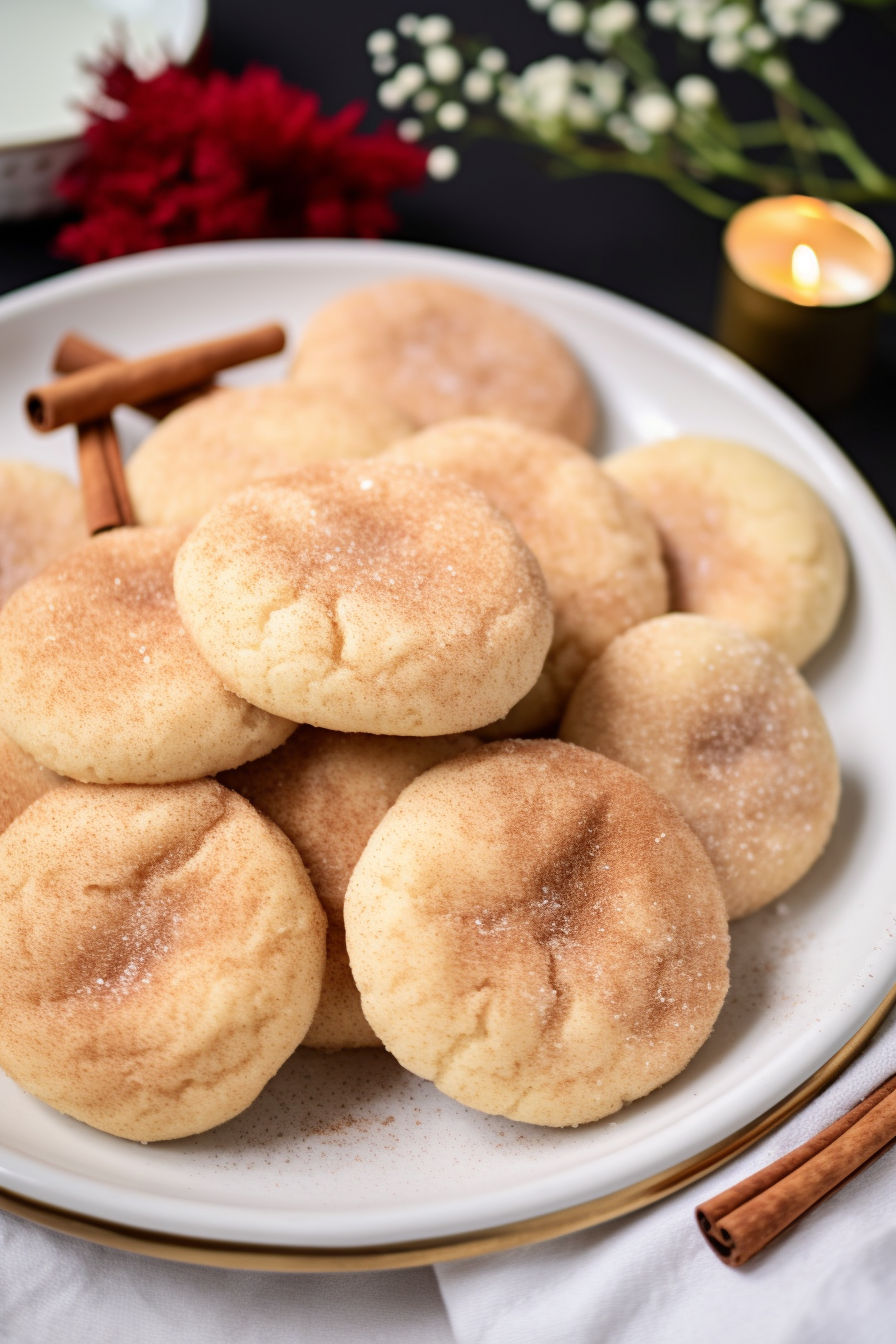 Storing Leftovers:
Now, if by some miracle, you've got leftovers (or maybe you're just planning ahead), these cookies like to chill in an airtight container. They'll stay fresh for about 5 days. But between us? They probably won't last that long!
Variations and Substitutes:
Feel adventurous?
Swap out cinnamon for nutmeg or cardamom.
If you're out of cream cheese, mascarpone can be your wingman.
For a dairy-free version, use dairy-free butter and cream cheese.
And for my gluten-sensitive pals, use a gluten-free flour mix. Voila!
There you go, folks! Remember, in the grand cookie saga, it's all about the journey and not just the chewy, crispy, creamy destination. Happy baking! 🍪🎉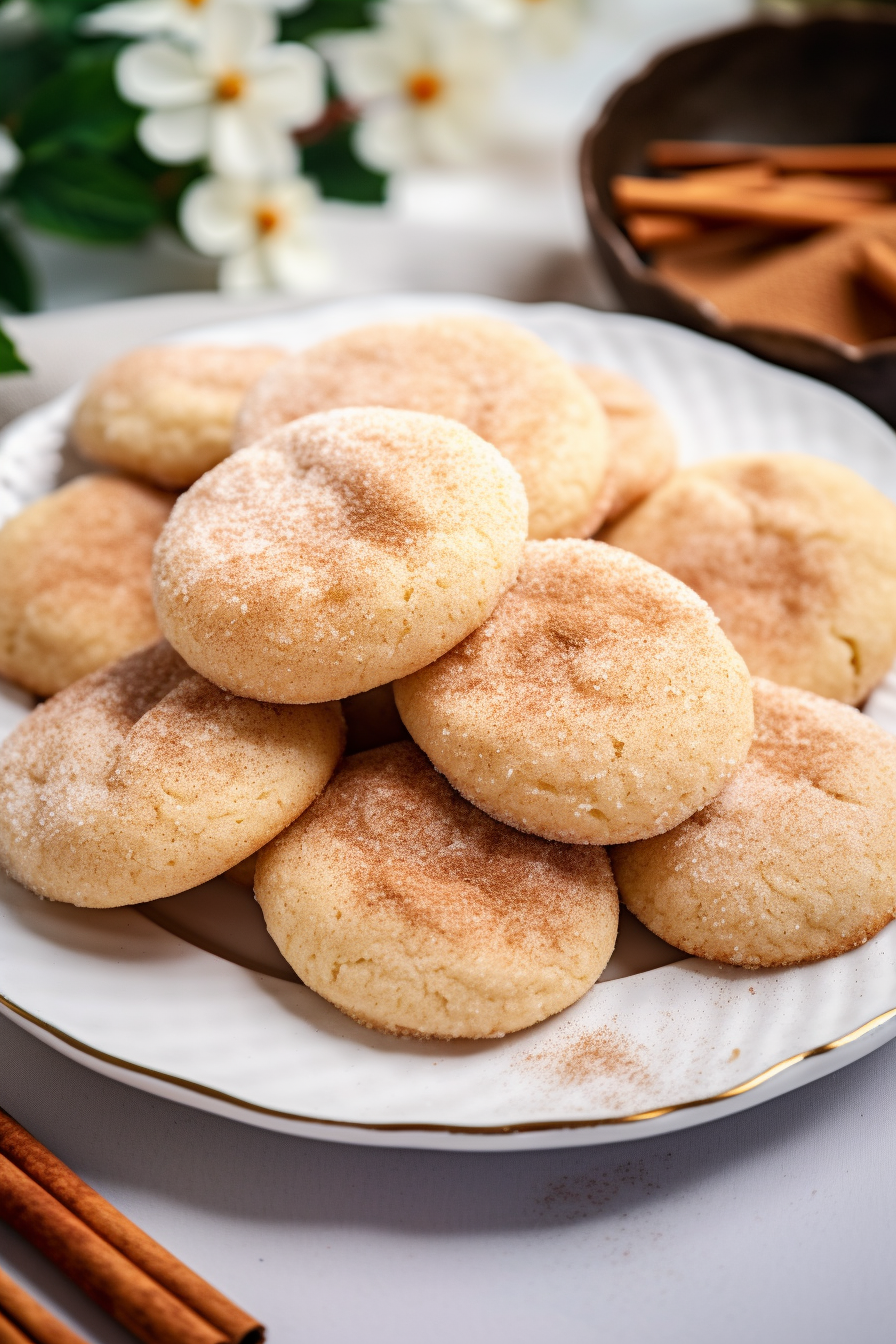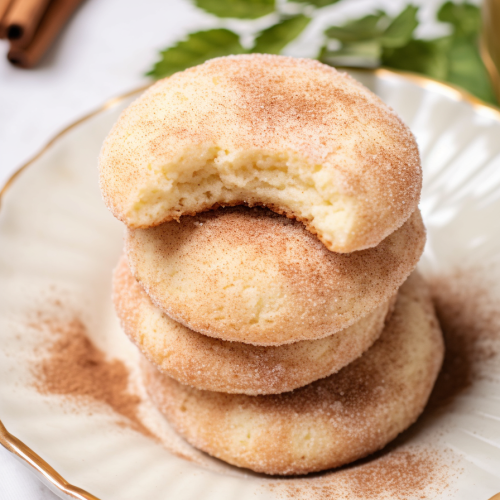 Cinnamon Cream Cheese Cookies
Dive into the delectable realm of Cinnamon Cream Cheese Cookies, the sublime union of softened butter, luscious cream cheese, and a sprinkle of cinnamon sugar. Perfect for holidays, or heck, any day!
Print
Pin
Rate
Ingredients
1/2

cup

unsalted butter

softened to room temperature

4

ounces

cream cheese

also softened to room temperature

1

& 1/2 cup confectioners' sugar

1

egg

at room temperature

1/2

teaspoon

baking powder

1

teaspoon

vanilla bean paste or high-quality vanilla extract

A pinch of kosher salt

1

& 3/4 cup all-purpose flour

1/4

cup

granulated sugar

for coating

1

tablespoon

ground cinnamon

for coating
Instructions
In a large mixing bowl, thoroughly cream together the unsalted butter and cream cheese using an electric mixer or a wooden spoon until the mixture is smooth and lump-free.

Gradually integrate the confectioners' sugar into the butter and cream cheese mixture, ensuring it is uniformly combined.

Introduce the egg, baking powder, vanilla bean paste or vanilla extract, and kosher salt into the mixture. Ensure all ingredients are uniformly incorporated.

Slowly fold in the all-purpose flour until it's fully integrated into the mixture. Be sure to scrape the sides of the bowl to ensure thorough mixing. Once combined, place the mixture in the refrigerator for a duration of one hour.

As the resting period nears completion, preheat your oven to a temperature of 375 degrees Fahrenheit.

In a separate, smaller mixing bowl, combine the granulated sugar and ground cinnamon to create the coating mixture.

Remove the cookie dough from the refrigerator and roll it into balls, each approximately 1 inch in diameter or equivalent to about 2 teaspoons of dough. Following this, roll each dough ball in the cinnamon-sugar coating mixture, ensuring they are evenly coated.

Arrange the coated dough balls on a cookie sheet lined with parchment paper, ensuring they are spaced approximately 2 inches apart to allow for expansion during the baking process.

Bake the cookies in the preheated oven for a period of 8-9 minutes or until they appear set. It is important to note that these cookies will not exhibit a golden brown coloration, so care must be taken not to overbake them.

Following baking, allow the cookies to cool on the baking sheet for a period of 10 minutes. Subsequently, transfer the cookies to a wire rack, permitting them to cool to room temperature.
Nutrition
Calories:
103
kcal
|
Carbohydrates:
14
g
|
Protein:
1
g
|
Fat:
4
g
|
Cholesterol:
17
mg
|
Sodium:
41
mg
|
Potassium:
21
mg
|
Sugar:
8
g
|
Vitamin A:
150
IU
|
Calcium:
12
mg
|
Iron:
0.4
mg