Succulent chicken breasts elevated with a creamy mayo-parmesan blend, subtly seasoned with salt, pepper, and garlic, ensuring a melt-in-your-mouth experience every time!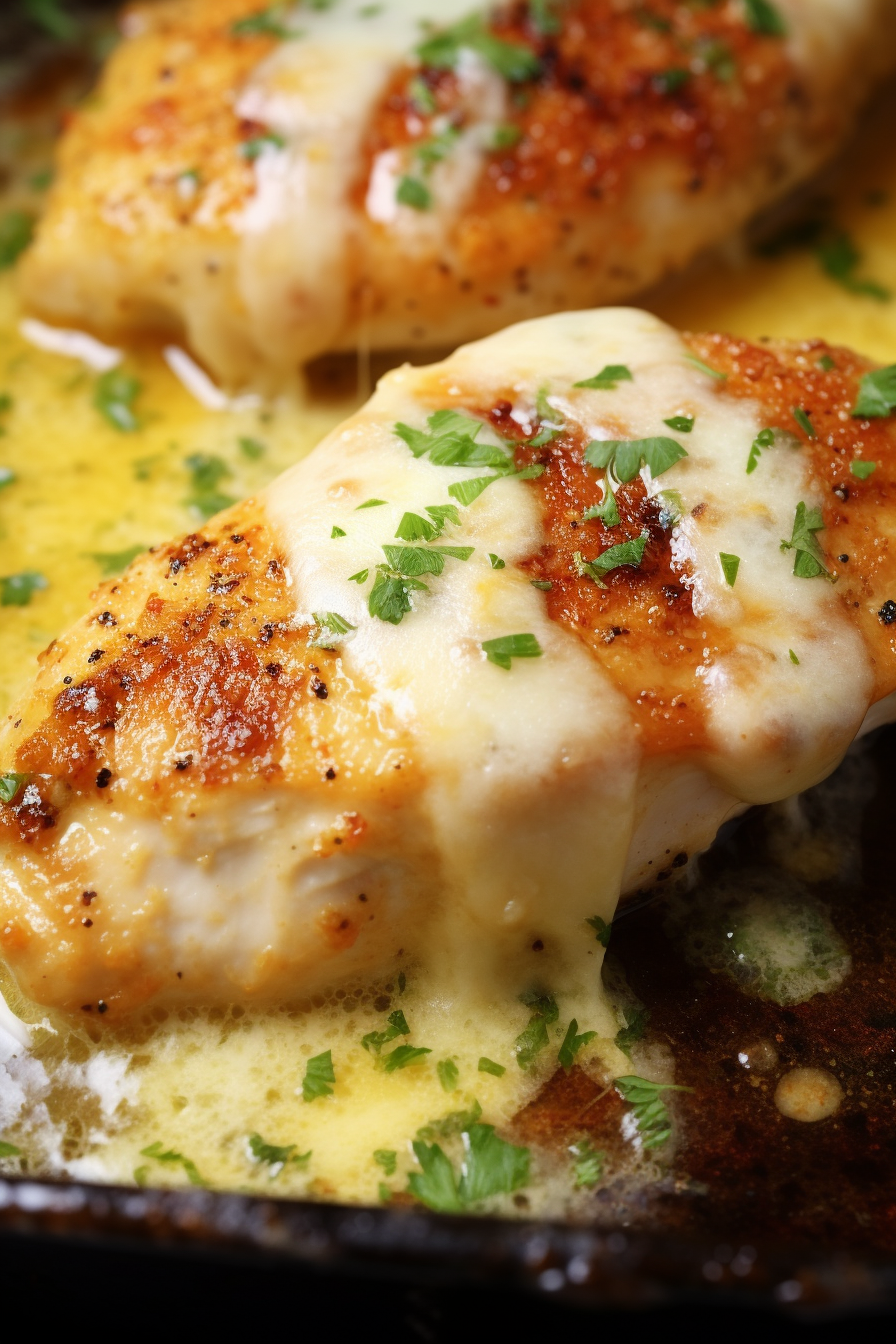 Let me take you down memory lane for a second. Growing up, Sundays at Grandma's house were always a treat, not just because of the endless games of Scrabble, but because of the aroma that wafted from her kitchen. The smell of her signature "Melt In Your Mouth Chicken" was the herald of good times and sumptuous food. But let's be honest, I was there for the chicken! 🐔 Fast forward to years later, and after endless attempts, I've managed to crack her secret recipe (don't tell her though! 😜). Now, it's my privilege to share the magic with you. Picture this: chicken so tender, it's like the food equivalent of a comforting hug from your favourite person. Intrigued yet?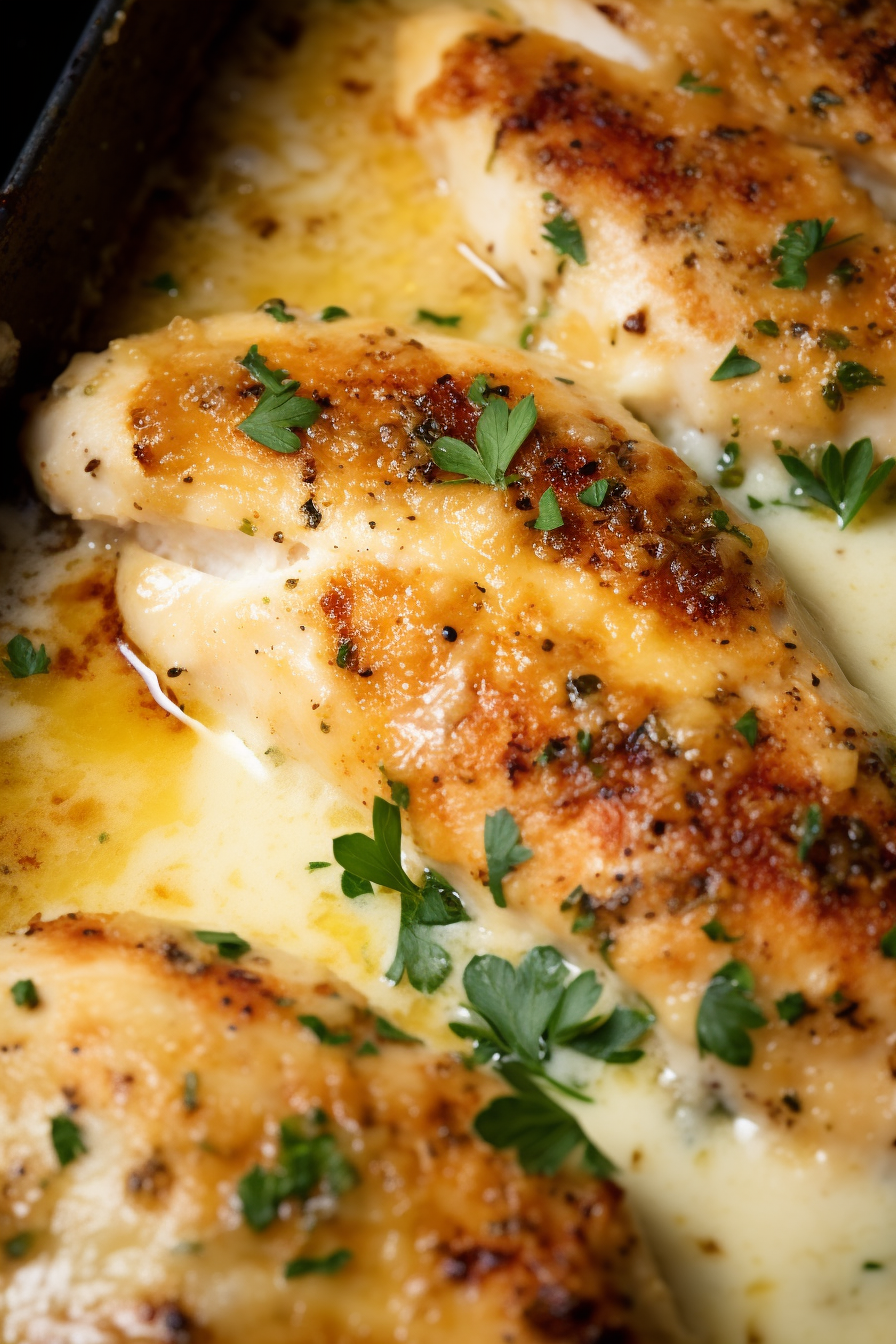 Melt In Your Mouth Chicken
Why should you give this "Melt In Your Mouth Chicken" a try? First, it's absurdly simple. No Gordon Ramsay-level skills required here, folks! Secondly, the fusion of mayonnaise and parmesan creates a luxurious coating, giving the chicken a texture that's – dare I say – unmatched by any other recipe out there. Thirdly, while it has that gourmet flair, you only need a handful of ingredients (which you probably already have in your pantry). And lastly, it's versatile. Serve it for a romantic dinner, at a family gathering, or just when you're feeling a tad fancy on a Tuesday!
Ingredients For Melt In Your Mouth Chicken:
Okay, let's get the nitty-gritty on these ingredients, shall we?
Mayonnaise: Opt for full-fat here. Trust me, your chicken will thank you.
Parmesan cheese: Freshly grated is the keyword. The stuff in the canisters? Not today!
Salt and Pepper: Classic seasonings that make everything pop. But adjust to your preference.
Garlic powder: Because what's chicken without that hint of garlic? Vampires, beware!
Chicken breasts: Boneless is the way to go. And if you can, get them free-range; they just taste better.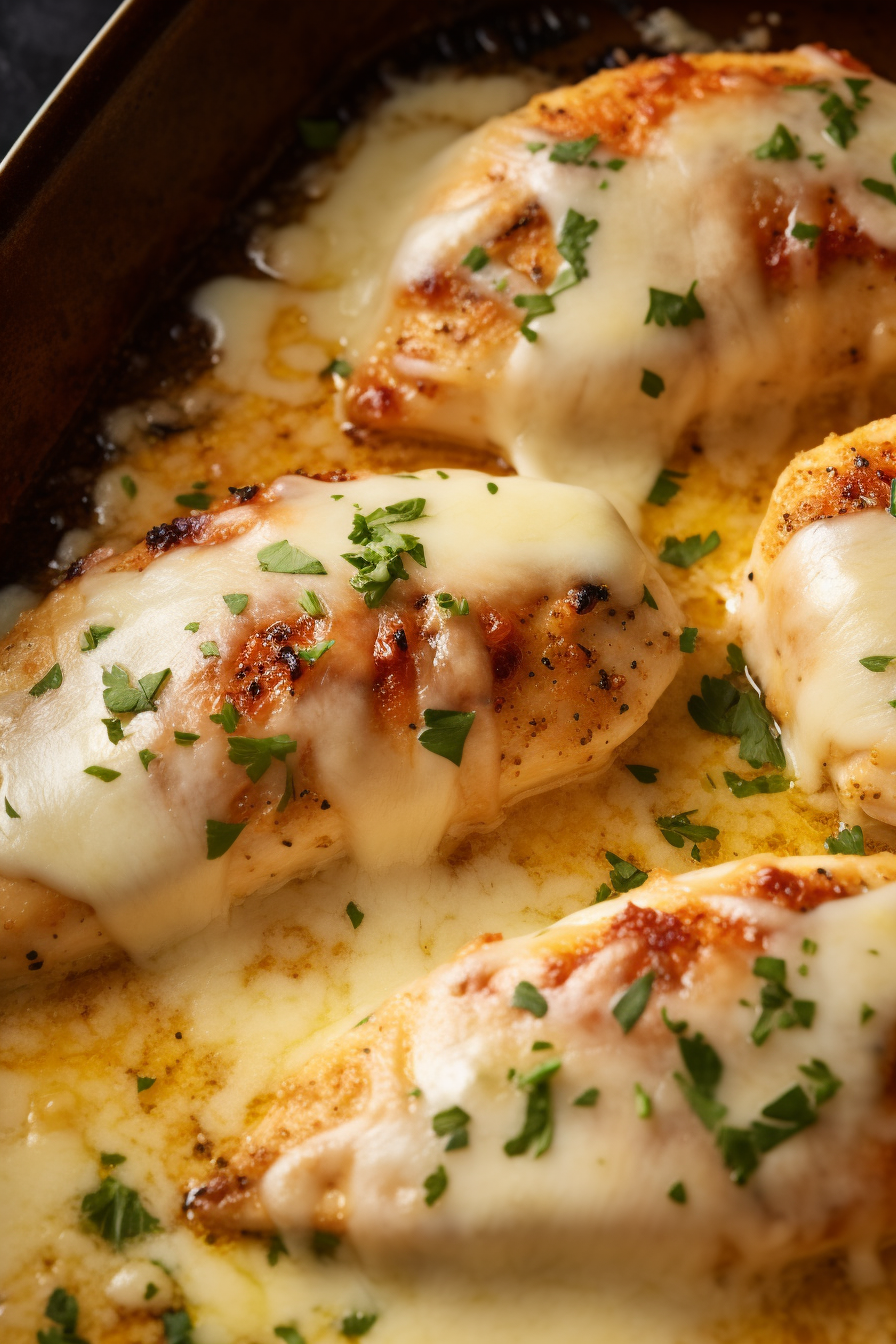 How To Make Melt In Your Mouth Chicken:
Alright, brace yourselves. Here comes the easiest recipe you'll ever make.
Oven Lovin': Begin with preheating your oven to 375°F. That warm embrace will ensure your chicken gets the perfect tan.
Chicken Positioning: Lay those chicken breast halves in a baking dish. Make sure they've got some personal space; no one likes being squished.
Mix Mix Mix: Whip out a bowl and let's create magic. Mix together the mayo, parmesan, salt, pepper, and garlic powder. Stir until it looks like one creamy dream.
Dress the Chicken: Now, delicately spread that rich mayo-parmesan mixture over the chicken. They deserve this spa treatment!
Bake to Perfection: Pop it in the oven. Let it bake for about 45 minutes. The end goal? A golden-brown topping and an internal temp reading of 165°F on your meat thermometer. Patience is key, but it's worth every second!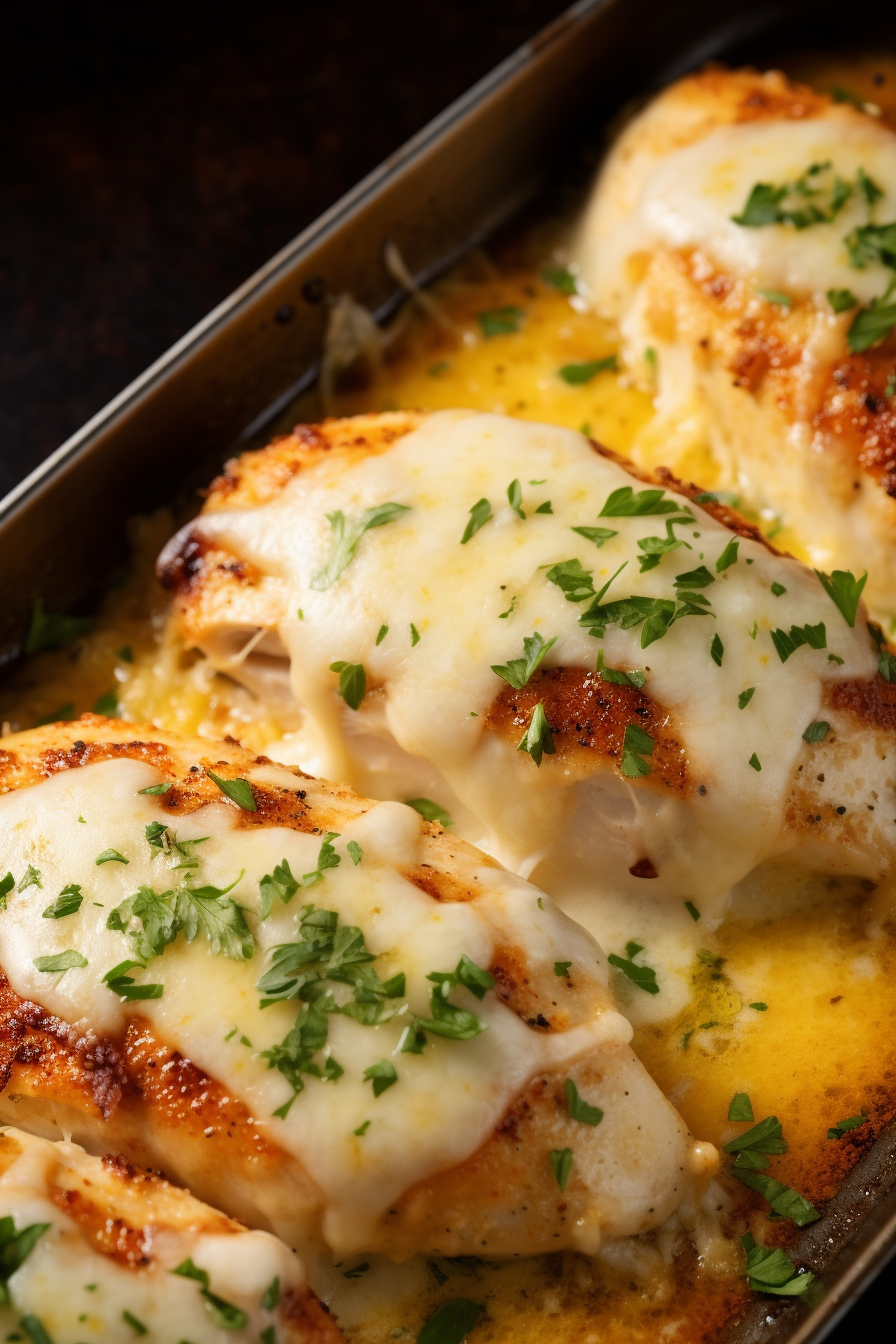 Storing Leftovers:
So, maybe you went overboard and cooked too much (guilty!). No worries! Once cooled, wrap the chicken in cling film or aluminium foil, or place it in an airtight container. Pop it into the fridge and it'll stay delightful for 2-3 days. Planning ahead? This chicken also freezes well. Label, date, and store it in the freezer for up to 3 months. When cravings hit, thaw overnight in the fridge and reheat until piping hot!
Variations and Substitutions:
Variety's the spice of life, right?
Mayo: Try Greek yogurt or sour cream for a tangy twist.
Cheese: Not a parmesan fan? Swap in Asiago or Romano!
Spices: Add a dash of paprika or red chili flakes if you like some heat.
Chicken: Thighs can be used in place of breasts. Just adjust the cooking time accordingly!
So there you have it, the most mouthwatering chicken recipe, served with a side of chuckles! Go ahead, whip it up and let the praises roll in. Don't forget to thank Grandma! 😉🍗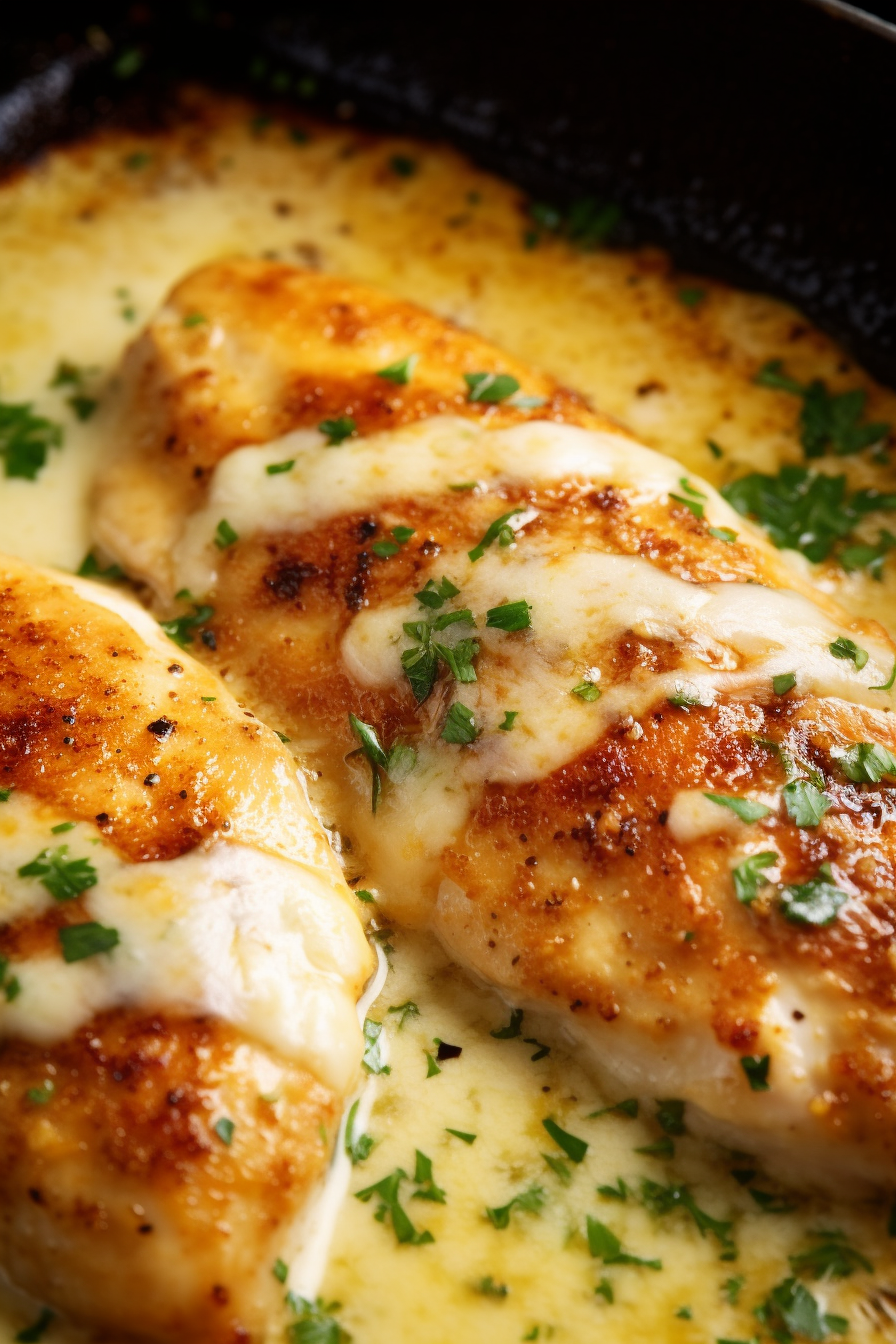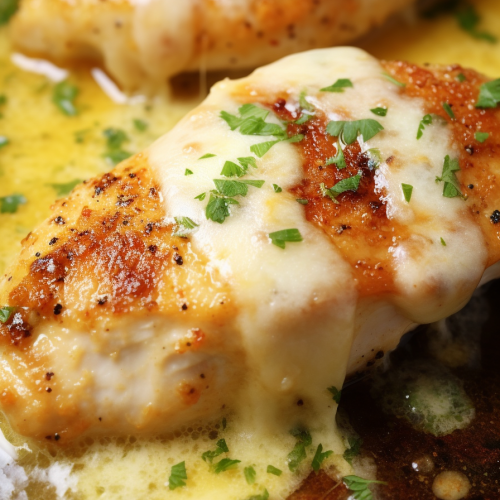 Melt In Your Mouth Chicken
Succulent chicken breasts elevated with a creamy mayo-parmesan blend, subtly seasoned with salt, pepper, and garlic, ensuring a melt-in-your-mouth experience every time!
Print
Pin
Rate
Ingredients
1

cup

of full-fat mayonnaise

1/2

cup

of freshly grated Parmesan cheese

1/2

teaspoon

of salt

1/2

teaspoon

of ground black pepper

1

teaspoon

of garlic powder

4

boneless chicken breast halves
Instructions
Preparation of Oven: First, set the oven to preheat at a temperature of 375°F (190°C).

Arrangement of Chicken: In a suitable baking dish, methodically arrange the boneless chicken breast halves, ensuring they are evenly spaced and not overlapping.

Preparation of Mixture: In a separate, clean mixing bowl, thoroughly combine the mayonnaise, Parmesan cheese, salt, ground black pepper, and garlic powder until they form a consistent mixture.

Application of Mixture: Using a spatula or the back of a spoon, evenly coat the chicken breast halves with the previously prepared mayonnaise and Parmesan mixture.

Baking: Position the baking dish in the preheated oven and allow the chicken to bake for approximately 45 minutes. It is crucial to ensure that the chicken is thoroughly cooked and the topping has acquired a golden-brown hue. Confirm the chicken's doneness by using a meat thermometer; the internal temperature should register at 165°F (74°C).