Craving a hearty meal? Dive into these mouth-watering Chili Cheese Hand Pies, boasting a flaky crust and filled with delectable ground beef, tangy tomatoes, flavorful spices, and oozing cheddar cheese. A twist on classic chili to satiate your taste buds!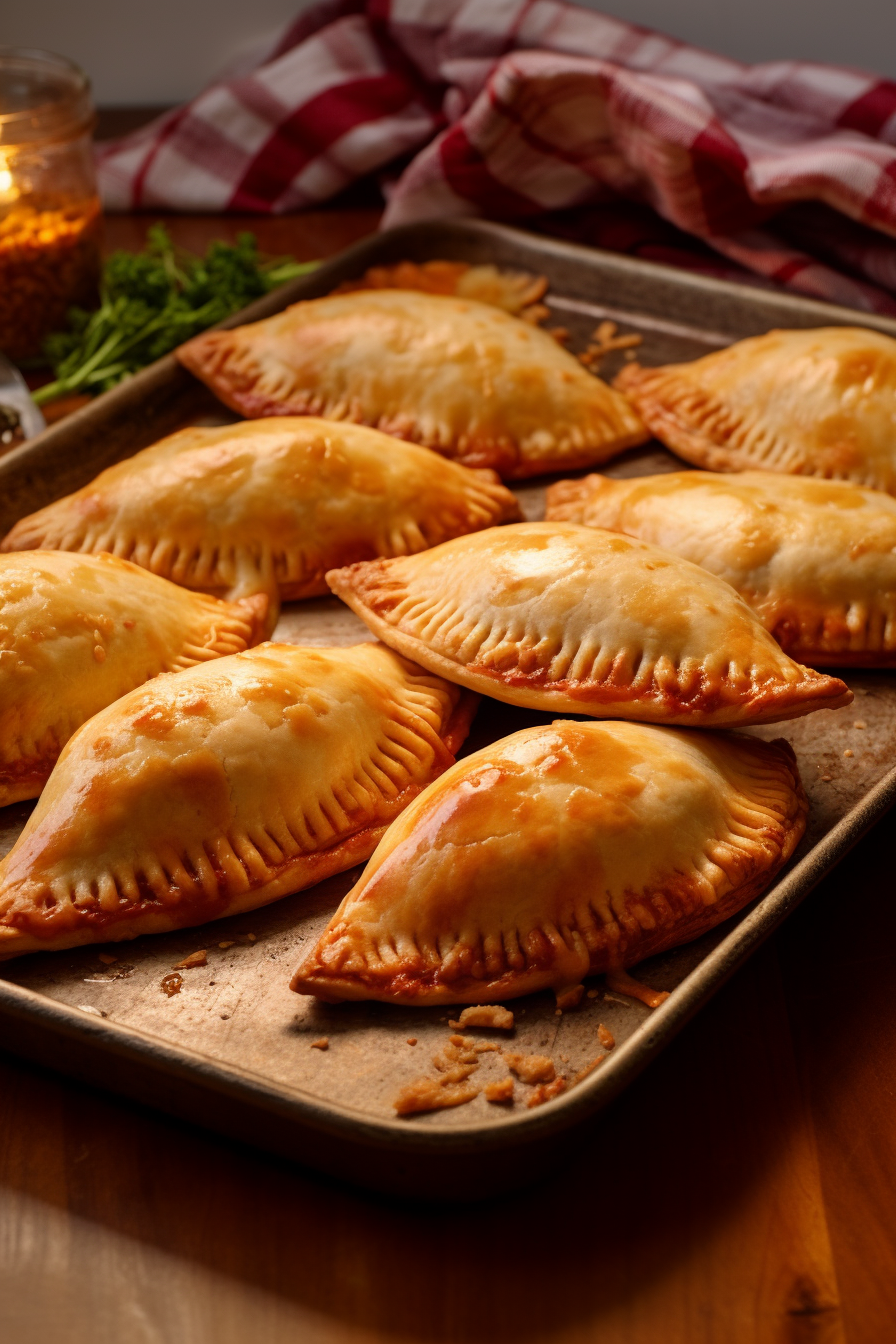 Ah, Chili Cheese Hand Pies. These beauties have a backstory that takes me down memory lane. It was a chilly (pun intended!) evening when my grandma decided to introduce her own twist to the traditional chili. She was always an innovator in the kitchen. "Why not wrap this goodness in a pie?", she mused, while I looked on, eyes wide with anticipation. And that's how our family's tradition of "handheld" chili dinners began. Each bite of these hand pies is like a warm hug from grandma, reminding me of those cozy winter nights, giggles, and stories shared over these delicious pastries. You see, for us, it's not just food; it's memories encapsulated in a crispy crust.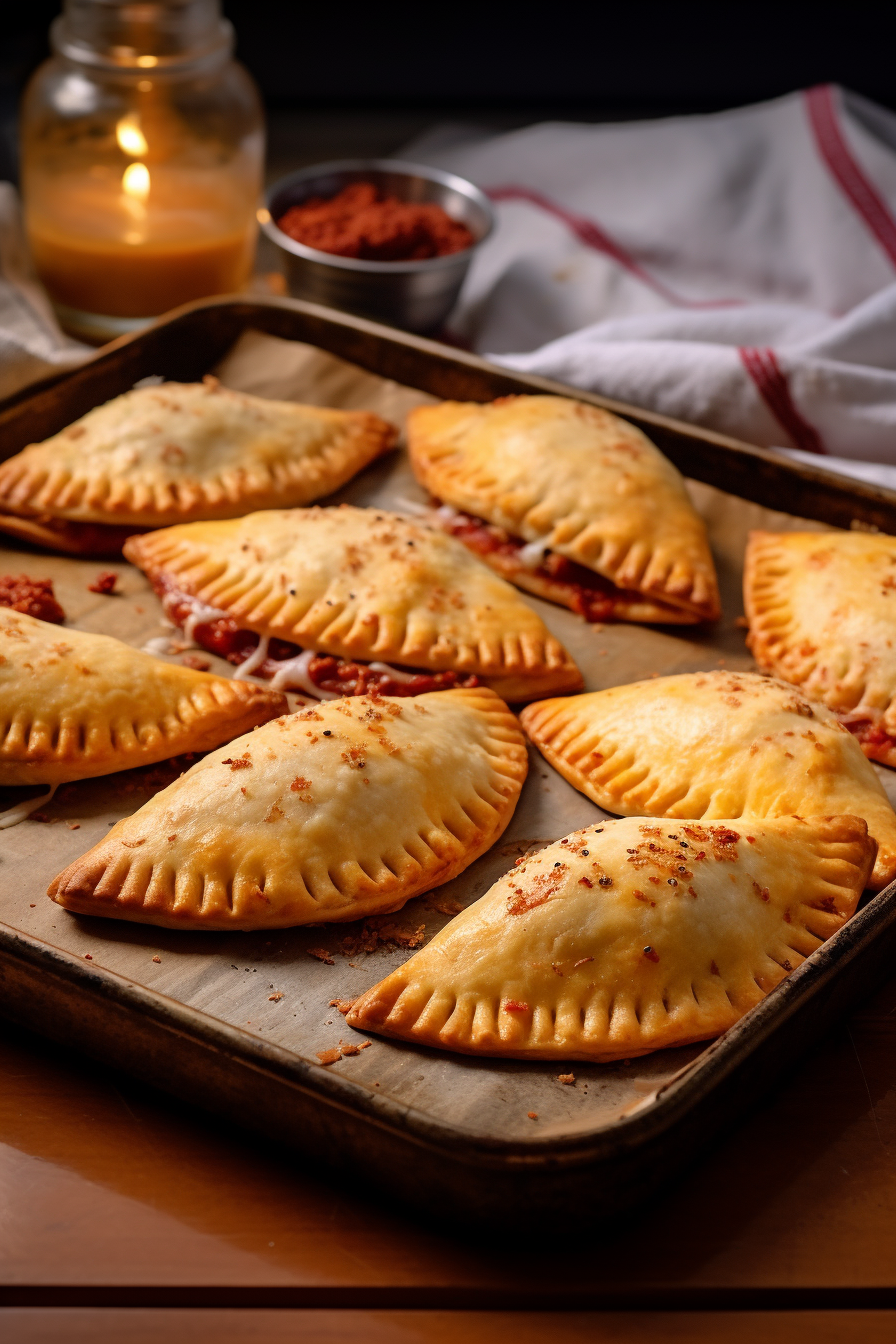 Why You'll Love Chili Cheese Hand Pies:
What's not to love about these Chili Cheese Hand Pies? Here's the scoop:
Versatility Queen: Perfect as appetizers for your next party, or make them the star of a hearty dinner.
Handheld Delight: No utensils required. Grab and go! Plus, their portable nature makes them ideal for picnics or quick snacks.
Twist on a Classic: Combines the deep flavors of chili with the joy of biting into a flaky pie. It's tradition and innovation in every bite!
Endless Customization: Spice it up, tone it down, or throw in your favorite ingredients. These pies are your canvas.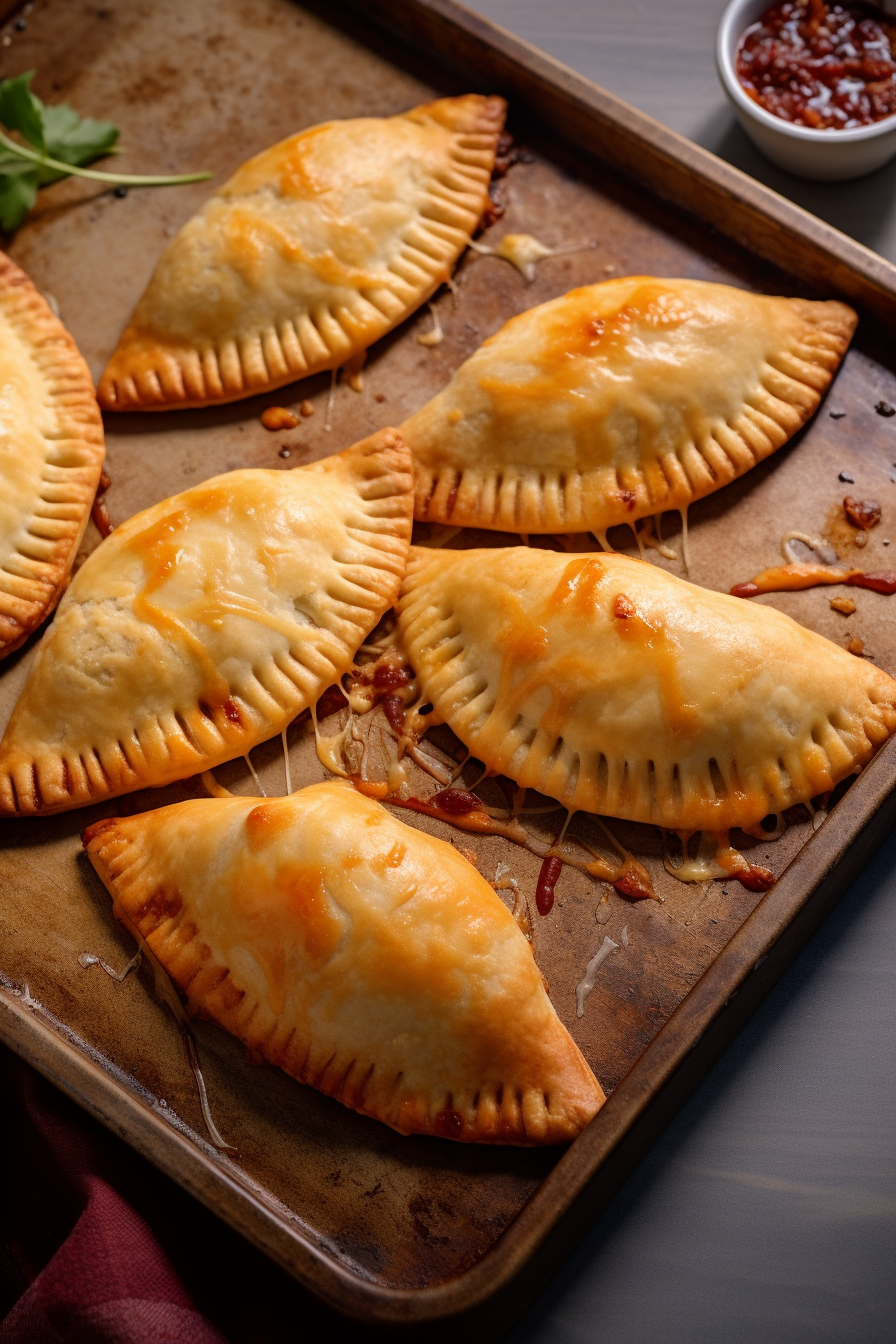 Ingredients Notes For Chili Cheese Hand Pies:
Olive Oil: Go for extra virgin for a richer taste.
Ground Beef: Opt for lean beef, but if you're feeling fancy, a mix of beef and pork is pure magic!
Pie Crusts: While store-bought is quick & easy, if you've got time, a homemade crust can elevate your pies to a gourmet level.
Cheddar Cheese: Mild or sharp, it's your call, but freshly grated always melts better.
Spices: Fresh is fabulous, but don't fret if you've got ground spices; just ensure they haven't been languishing in your cupboard for eons.
Tomato Sauce & Diced Tomatoes: Using a quality brand makes a difference. And if you're feeling wild, fire-roasted tomatoes add a smoky kick!
Beans: Pinto beans are our heroes, but feel free to swap them with black beans or even kidney beans for a change.
Scroll Down To The Recipe Card For The Full Amounts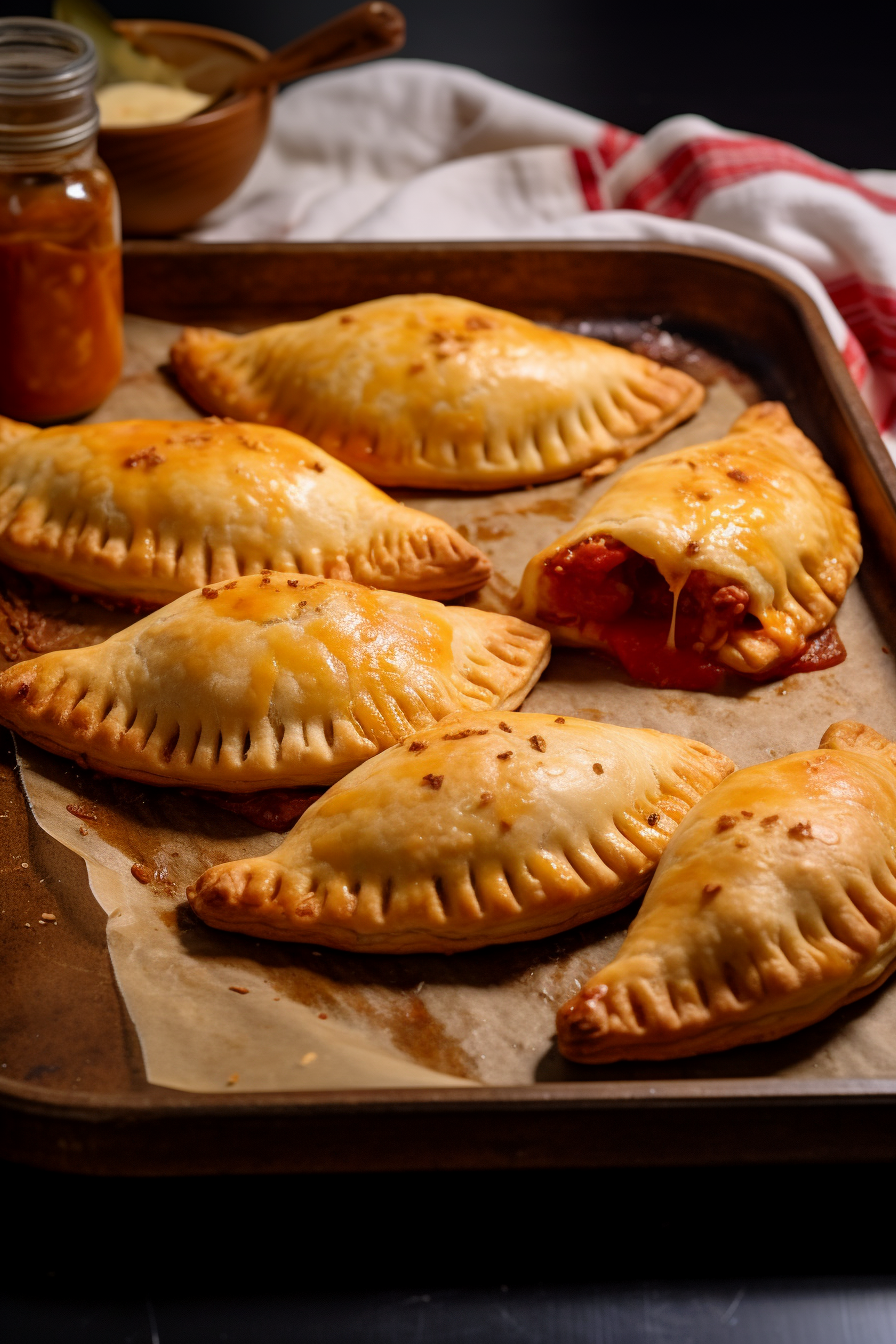 Steps To Make Chili Cheese Hand Pies:
Beef & Veggie Magic: Start by warming that olive oil in a spacious stockpot over medium heat. Let the ground beef sizzle and turn into a rich brown. Toss in those onions and green bell peppers. It's like hosting a party in your pot! Get those veggies tender and mingle them well.
Spice Parade: Introduce your spices, sugar, tomato sauce, diced tomatoes, and beans to the pot. Let the magic simmer for about 15 minutes. Let every ingredient get to know each other. It's a little pot party!
Pie Prep Time: Preheat that oven to 350˚F. Roll out those pie crusts and channel your inner artist. Using a bowl as a template, aim for three big circles from each crust. Scraps? No problemo! Bring them together, roll 'em out and cut more circles.
Assemble with Love: Lay out those crusty circles and spoon in the chili goodness. Sprinkle cheese like it's fairy dust. Time for the sealing spell: mix water and egg to create an egg wash. Brush the edges of your pies and fold them into dreamy half-moons. Use a fork to seal the deal and poke the tops for steamy escape routes. Give them a final glossy touch with the remaining egg wash.
Bake to Perfection: Slide those pies into the oven and let them bake for 12-15 minutes. Aim for a golden, crispy crust. Once done, let them cool a bit, and enjoy your masterpiece!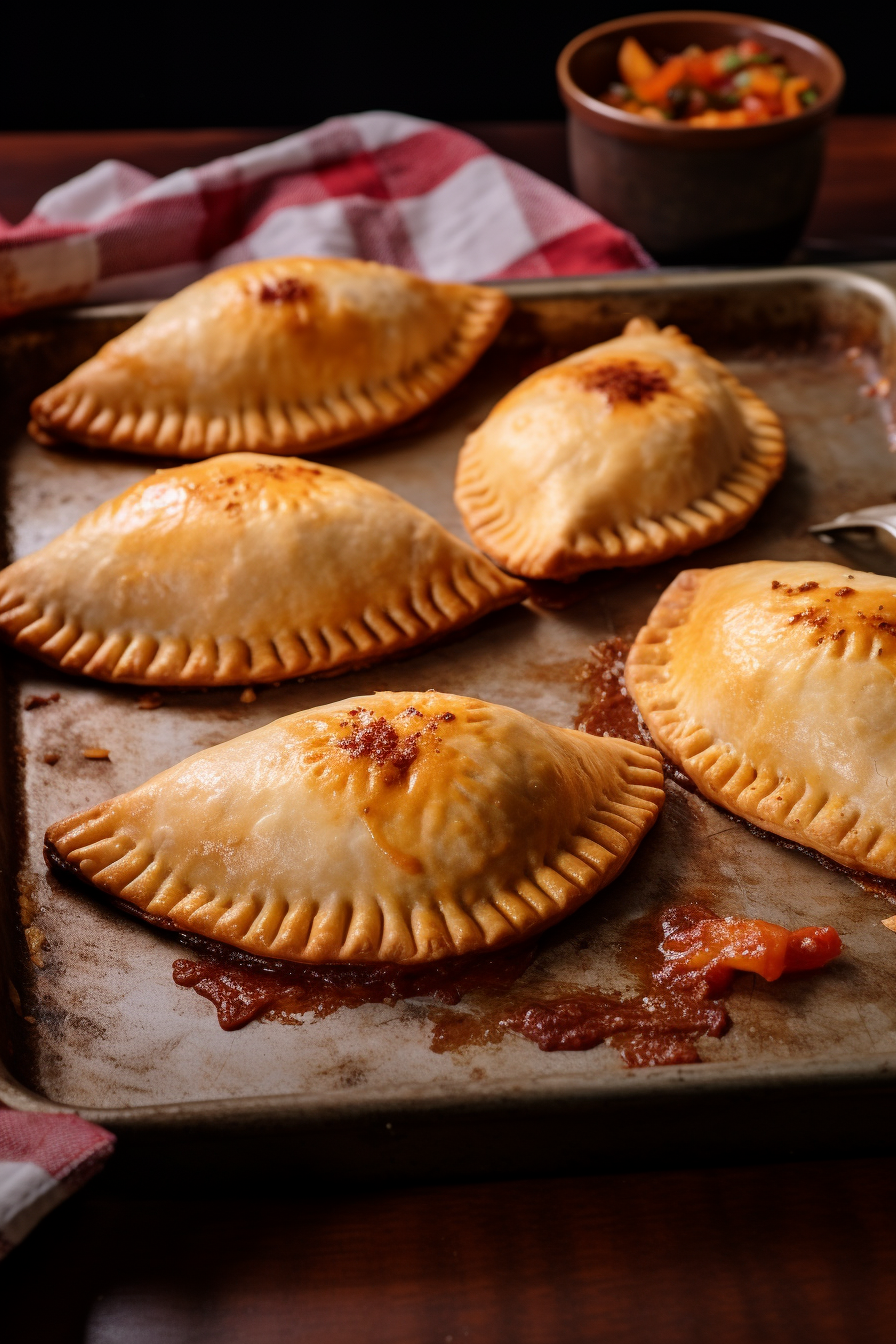 Storage Options:
If by some weird twist of fate you have leftovers (which I doubt, because, c'mon, it's Chili Cheese Hand Pies), you can store them in an airtight container in the refrigerator for up to 3 days. Reheat in the oven to retain that crispy crust. Freezing? Totally! Store in airtight bags, and they'll be good for a month. Thaw in the fridge and reheat to enjoy.
Variations and Substitutions:
Feeling adventurous? Here you go:
Meaty Ventures: Swap out beef for ground chicken, turkey, or even a meatless substitute.
Cheesy Affair: Experiment with mozzarella, pepper jack, or even a spicy cheese blend.
Crust Choices: Gluten-free or whole wheat crusts are great alternatives.
Veggie Vibes: Toss in corn, zucchini, or any veggies you fancy.
Heat It Up: For those who like it hot, a touch of red pepper flakes or diced jalapeños can kick it up a notch!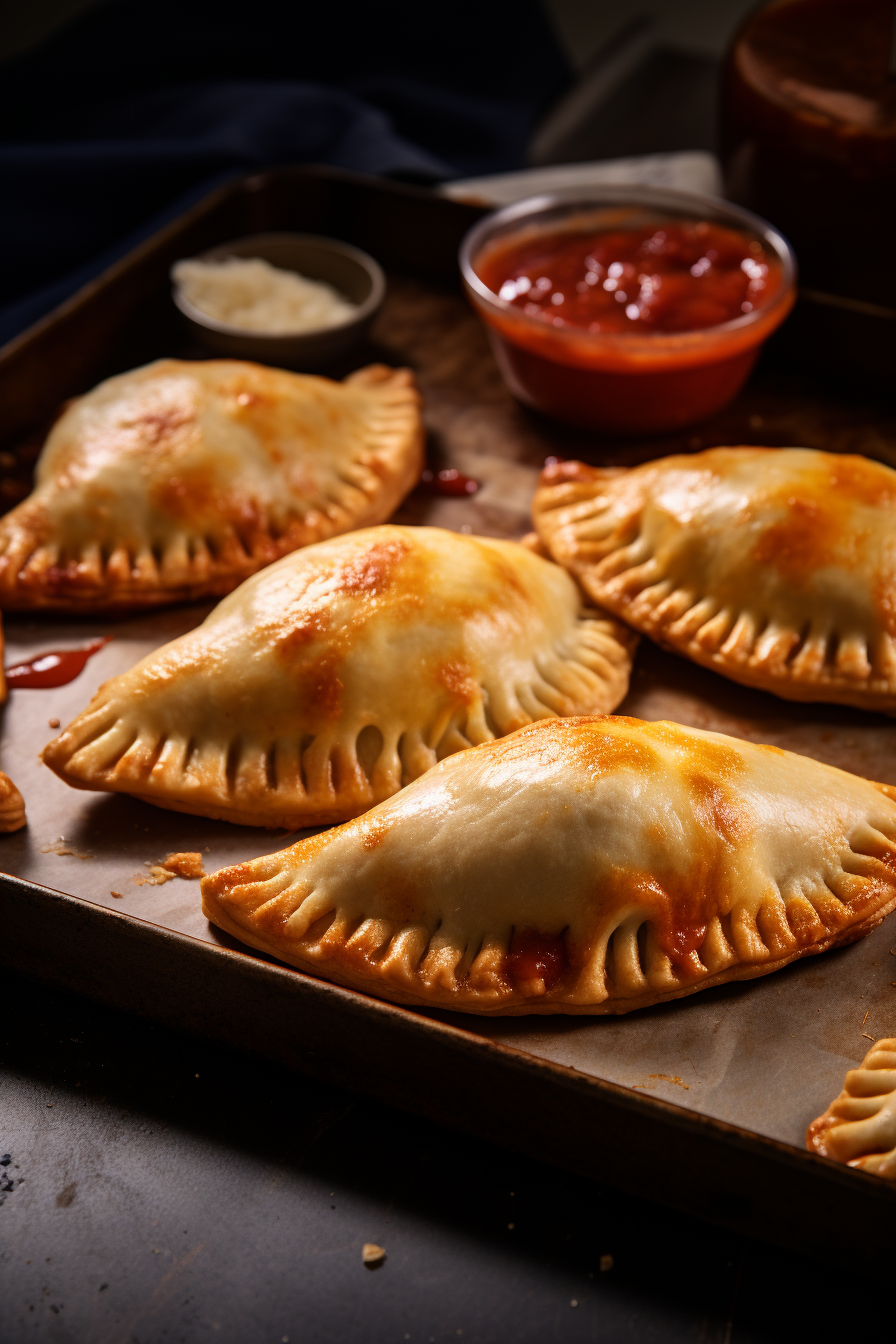 Remember, recipes are just guidelines. The real magic lies in your personal touch. Happy cooking, pie-lover!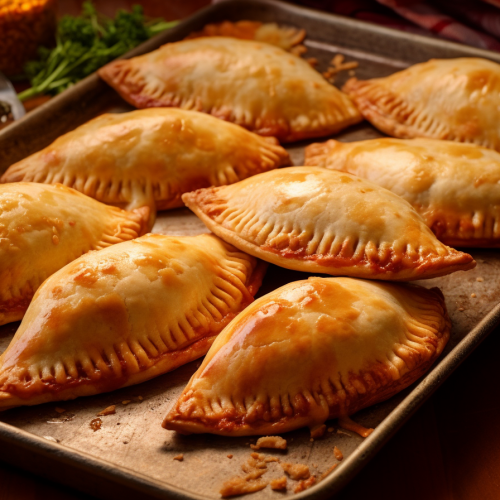 Chili Cheese Hand Pies
Craving a hearty meal? Dive into these mouth-watering Chili Cheese Hand Pies, boasting a flaky crust and filled with delectable ground beef, tangy tomatoes, flavorful spices, and oozing cheddar cheese. A twist on classic chili to satiate your taste buds!
Print
Pin
Rate
Ingredients
1 1/2

tsp

of extra virgin olive oil

1/2

lb

of lean ground beef

1/2

cup

of finely chopped onion

1/4

cup

of finely chopped green bell pepper

1 1/2

tsp

of chili powder

1/2

tsp

of ground cumin

1/2

tsp

of garlic powder

1/4

tsp

of salt

1/8

tsp

of ground black pepper

1/8

tsp

of dried oregano leaves

1/4

tsp

of brown sugar or honey

1/2

cup

of high-quality tomato sauce

1

14 oz can of diced tomatoes, preferably drained

1

cup

of canned pinto beans

thoroughly drained and rinsed

1

15 oz box of refrigerated pie crusts, fully thawed

3/4

cup

2 oz of freshly grated Cheddar cheese

1

fresh egg

1

Tbsp

of water
Instructions
In a large stockpot, warm the olive oil over medium heat. Add the ground beef and ensure that it is browned uniformly, which should take approximately 3-5 minutes. Incorporate the onion and green bell pepper, allowing them to cook until they attain a softened texture. Periodic stirring is advised.

Incorporate the chili powder, cumin, garlic powder, salt, black pepper, dried oregano leaves, brown sugar or honey, tomato sauce, diced tomatoes, and pinto beans into the stockpot. Allow the mixture to simmer for 15 minutes, ensuring it is stirred frequently to maintain an even consistency.

Meanwhile, set the oven to preheat at a temperature of 350˚F.

Proceed to roll out the thawed pie crusts on a flat surface. Utilize a bowl as a guide to carefully cut three uniform circles from each crust. Gather the excess dough, combine it, roll it out again, and continue to cut out as many circles as the dough allows.

Arrange the pie crust circles on a baking sheet. On each circle, place 3-4 tablespoons of the chili mixture, followed by a sprinkle of Cheddar cheese.

In a separate container, whisk together the egg and water to produce an egg wash. This mixture should then be applied to the edges of each pie circle. Carefully fold each circle in half, creating a half-moon shape. Ensure that the edges are securely pressed together using the back of a fork. It is also crucial to create three small vents on the top of each pie using the fork's tines to facilitate steam release during baking.

Apply a light layer of the remaining egg wash over the tops of the pies to provide a glossy finish.

Place the pies in the preheated oven, allowing them to bake for 12-15 minutes or until they achieve a golden-brown hue on top. Once baked, remove them from the oven and let them cool slightly before serving.