Just a few weeks ago, I made one of my favorite taco recipes: Blackened Mahi-Mahi Tacos. The tacos are filled with spicy blackened fish, cheese, tomatoes, cabbage, and drizzled with a chipotle mayo sauce.
So. Much. Flavor.
These Blackened Mahi-Mahi Tacos Bowls have many of the same flavors, with less mess. I'm pretty messy when it comes to eating things wrapped up in tortillas, so it's nice to avoid cleaning the dining room after dinner.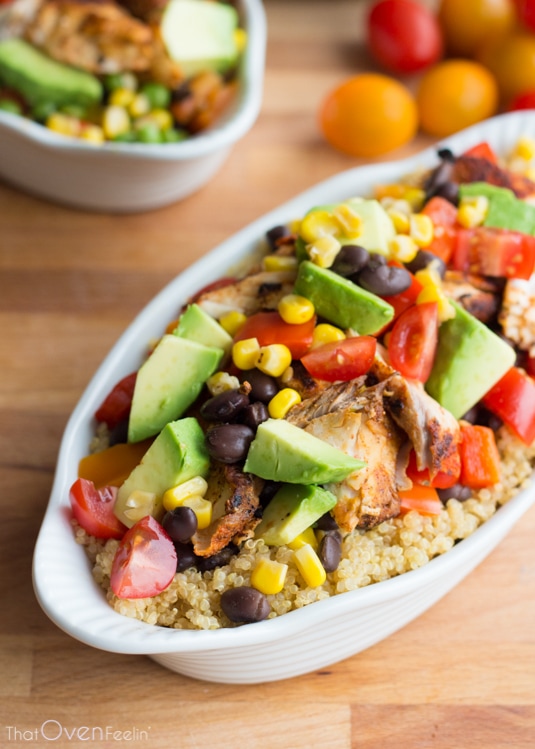 You may use an equal amount of frozen corn in place of the canned corn in this recipe. I actually grabbed what I thought was a bag of corn out of our freezer and dumped the contents into the skillet. Instead of bright yellow kernels, I saw green. I had poured half a bag of peas into the skillet. I don't know about you, but I haven't had many Mahi Mahi Tacos with green peas.
I definitely didn't want to take pictures of a dish with incorrect ingredients, so I painstakingly picked each pea out of the dish with a pair of chopsticks. It was definitely not my best moment.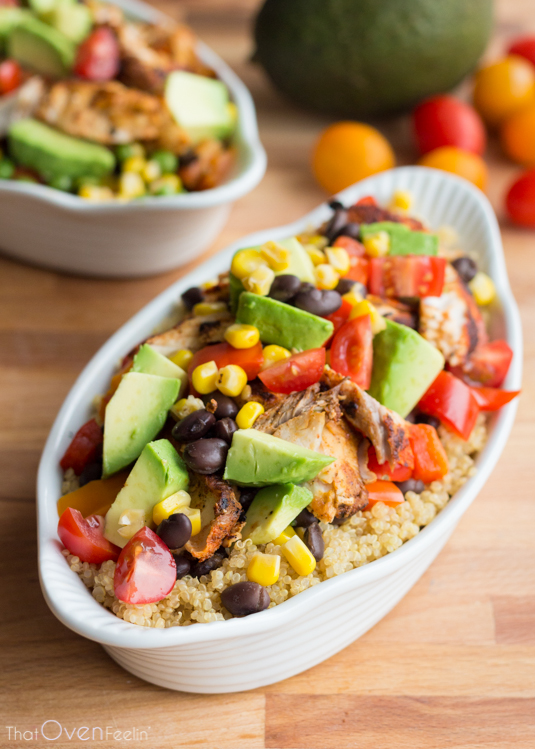 I layered the vegetables and fish over a bed of quinoa, but feel free to use rice or couscous. If you really want to be heathy, you can copy the Mahi-Mahi tacos and serve it over shredded cabbage.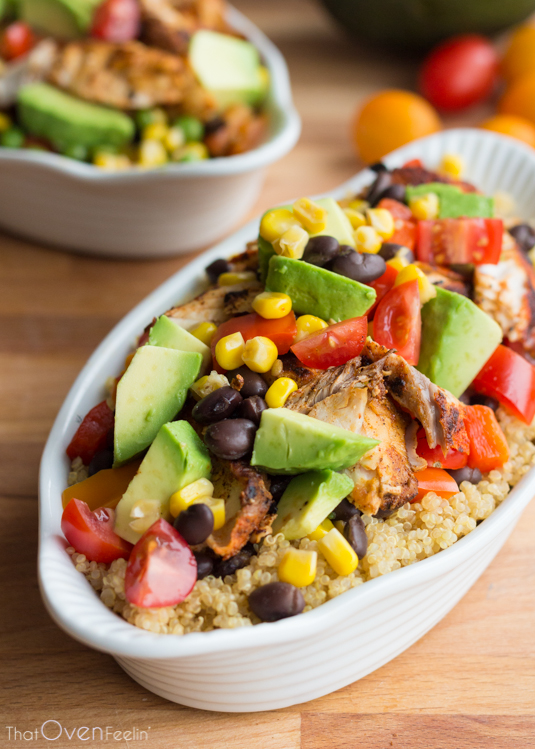 Oooh, then add a drizzle of the chipotle mayo.
I'm excited already.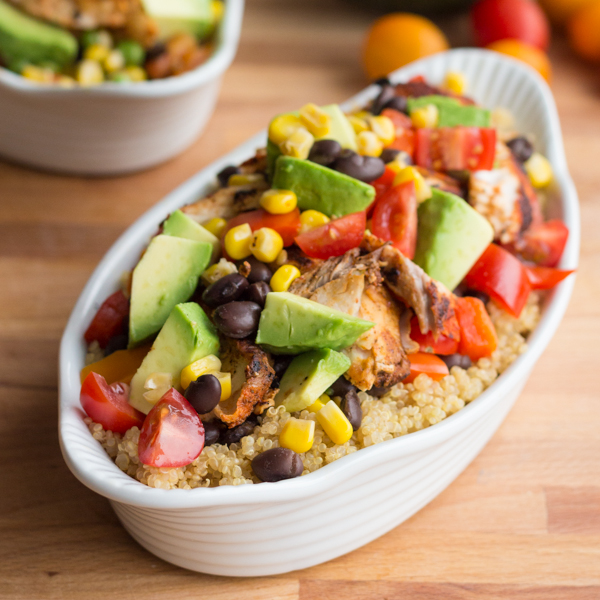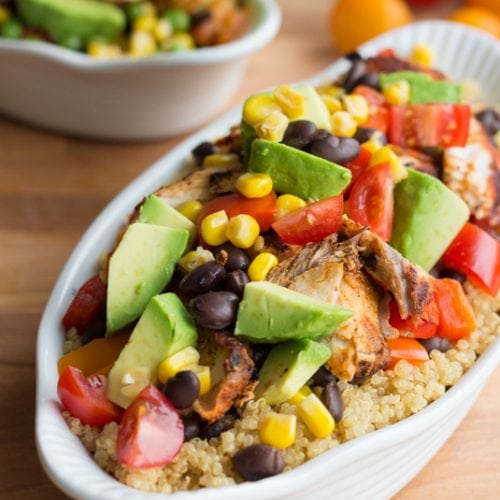 Ingredients
18

oz

Mahi Mahi filets

1

tbsp

paprika

1

tsp

cayenne pepper

½

tsp

garlic powder

½

tsp

onion powder

1

tsp

dried Italian seasoning

3

cloves garlic, minced

1

red bell pepper, chopped

1

can

corn kernels, drained

3

roma tomatoes, chopped

1

can

black beans, drained and rinsed

1

avocado, chopped

1

lemon

3

cups

cooked quinoa or rice

salt and pepper, to taste
Instructions
In a small bowl, combine the paprika, cayenne pepper, garlic powder, onion powder, and dried Italian seasoning to make the blackening seasoning. Salt and pepper the mahi mahi filets, to taste. Sprinkle an even layer of the blackening seasoning over the fish filets, then set aside.

Heat the olive oil in a large skillet over medium-high heat. Add the seasoned mahi mahi filets and cook each side until cooked through, about 3 to 4 minutes per side. Remove the fish from the skillet. Using two forks, gently pull apart the mahi mahi filets into pieces, then set aside.

Using the same skillet, add the garlic and cook until fragrant, about 30 seconds. Add the red bell pepper and corn. Cook for a few minutes, then add the tomatoes and black beans. Cook until the beans are heated through. Season with salt and pepper, to taste.

Layer the quinoa, vegetable mixture, mahi mahi, and avocados into individual serving bowls. Drizzle with a squeeze of fresh lemon juice and serve.