Dive into the deliciousness of Cream Cheese Swirl Brownies, a delightful fusion of fudgy brownies and creamy cheesecake. Main ingredients: all-purpose flour, cocoa powder, unsweetened chocolate, butter, and of course, cream cheese!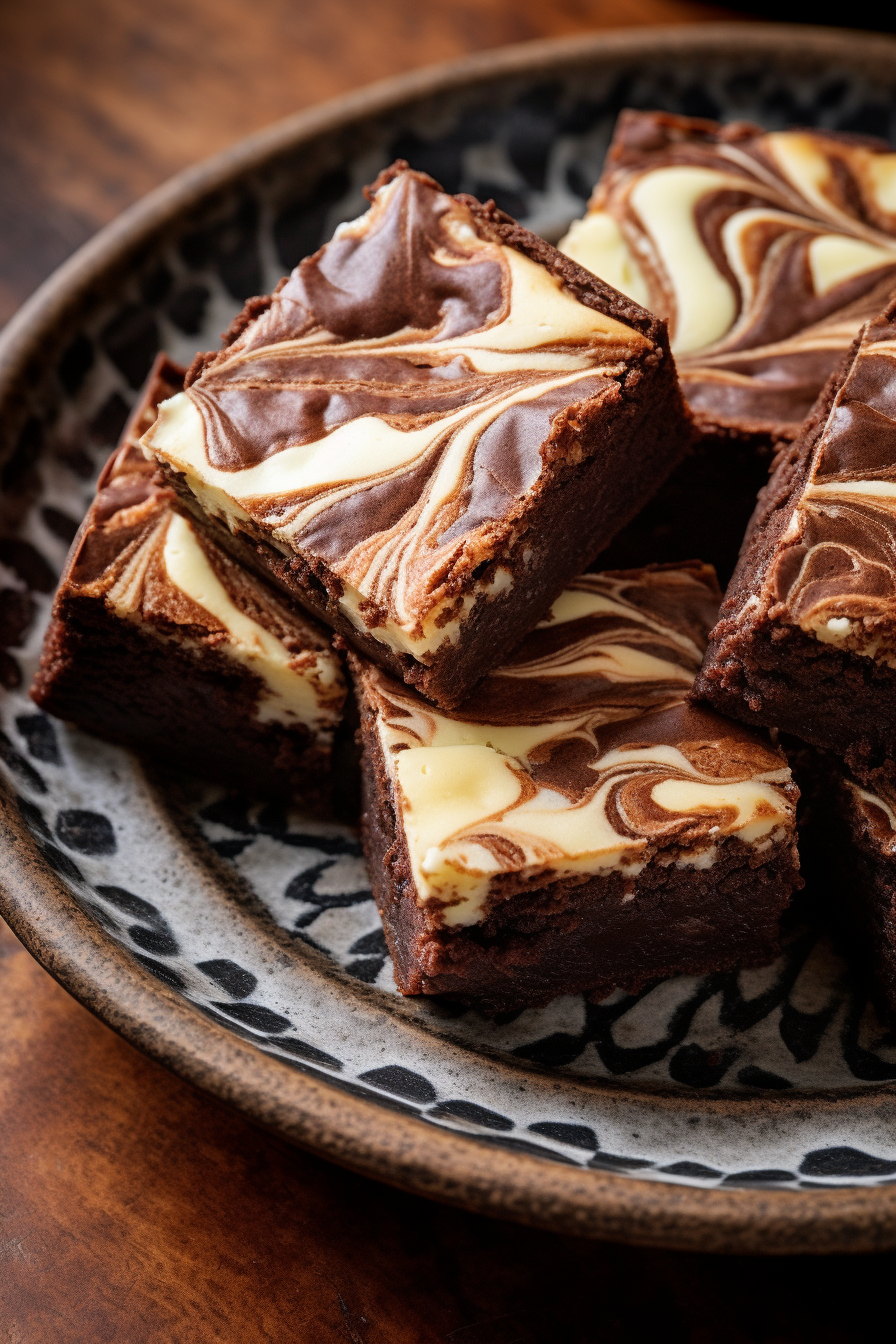 Now, for a little brownie backstory. I remember visiting my grandma every summer. She was an absolute wizard in the kitchen, but her brownies? They were LEGENDARY! One day, she let me in on her secret – a swirl of cream cheese. I initially thought she had lost her marbles, but one bite had me completely sold. Fast forward a few years, and after countless hours (and an alarming number of failed batches), I finally perfected my version. The result? These Cream Cheese Swirl Brownies, an homage to Grandma's genius with a tiny modern twist!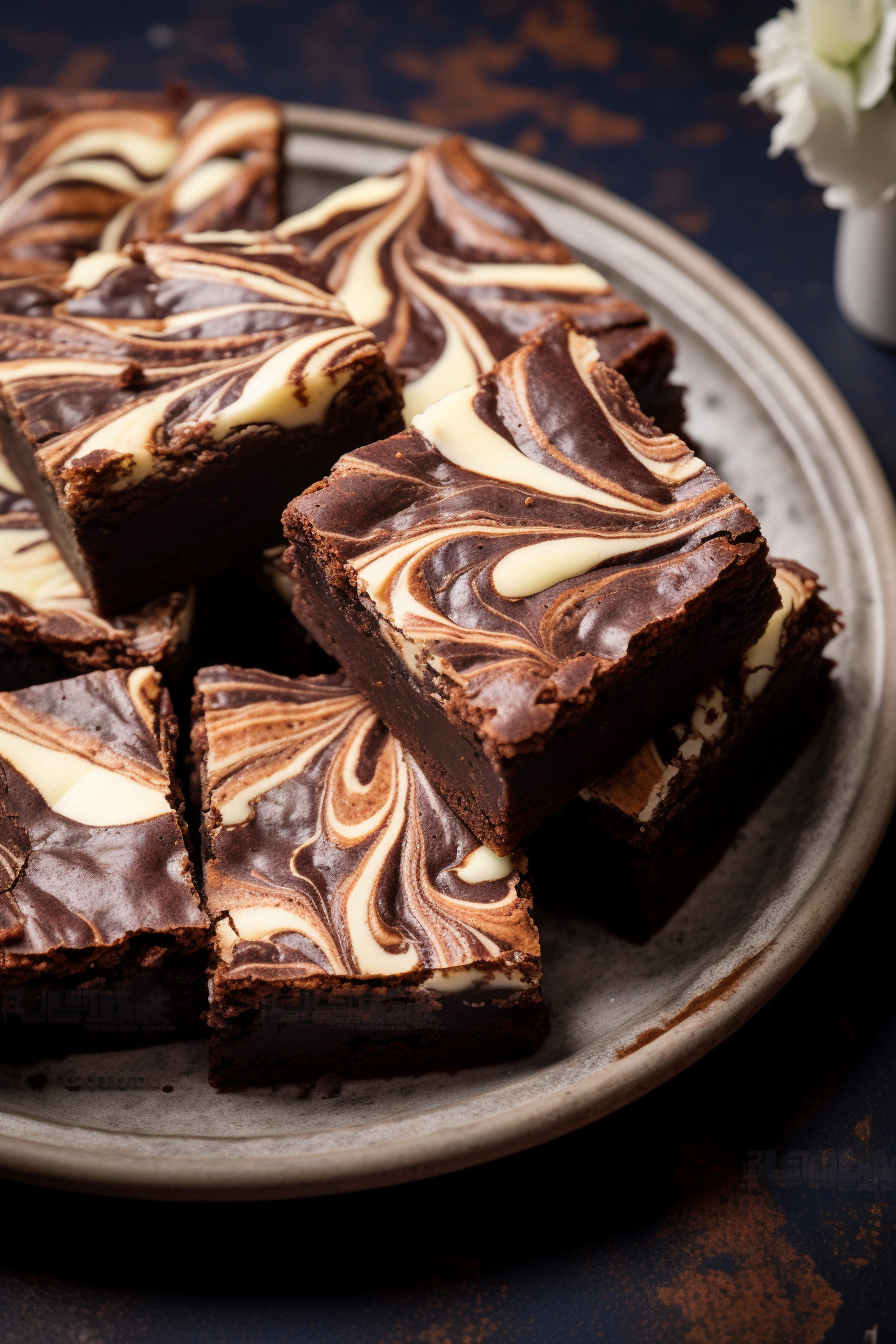 Why These Cream Cheese Swirl Brownies Out:
Let's talk about what makes these brownies extra special.
First, the tantalizing dance of fudgy chocolate and creamy cheesecake in one bite – it's like a dessert tango in your mouth!
Secondly, we took the time to test (and re-test) this recipe, ensuring it's perfect even as a gluten-free treat. So, whether you're a gluten-free gourmet or just looking for a cheeky dessert, these brownies are the bee's knees!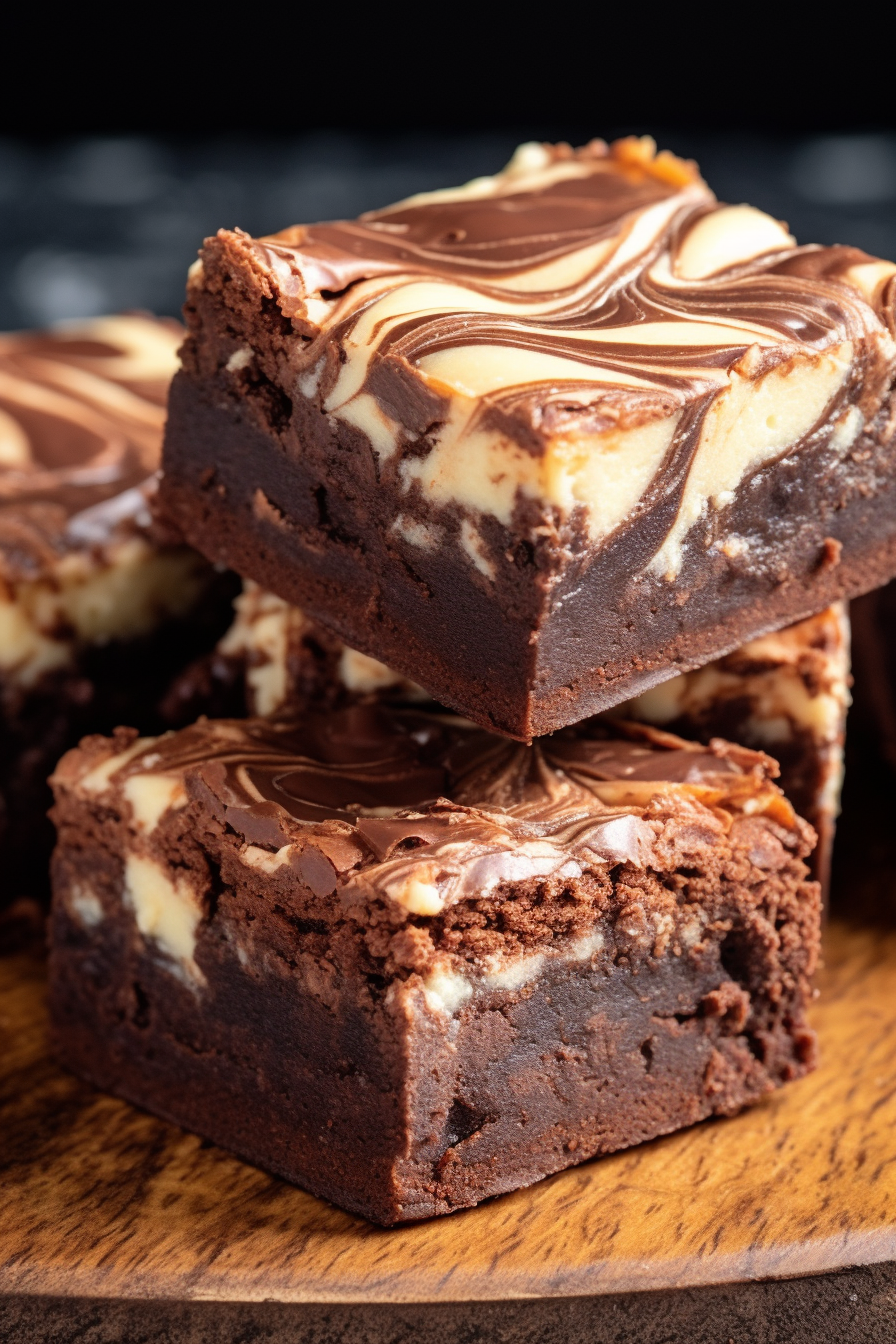 Ingredients Notes For These Cream Cheese Swirl Brownies:
A bit of kitchen wisdom for you all. When measuring flour, ensure it's properly leveled to avoid dense brownies. If you're diving into the gluten-free route, King Arthur's GF Measure for Measure Flour is a lifesaver. For the unsweetened chocolate, quality matters; a good chocolate will elevate your brownies from tasty to taste-bud-tantalizing! Lastly, room temperature cream cheese is key for that smooth, swirl-able consistency.
RECIPE CARD BELOW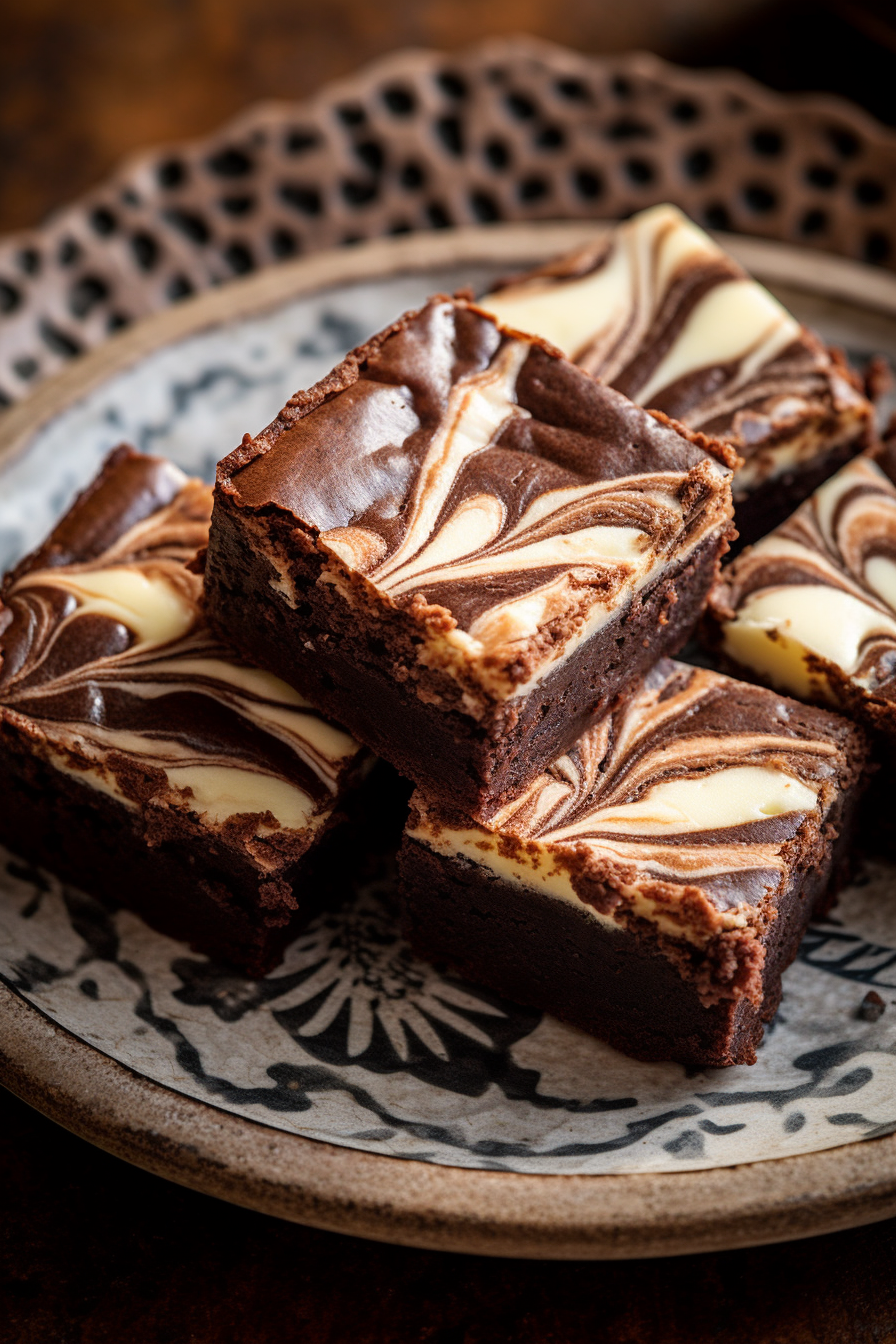 How To Make Cream Cheese Swirl Brownies:
Beginning Steps: Start by preheating that oven. Remember, a warm oven is a happy oven! Line your pan with either aluminum foil or parchment paper (whichever you prefer, no judgment) and give it a light spritz with non-stick spray.
Dry Ingredients: In a bowl, combine your flour, cocoa powder, and salt. This will be your dry team. Mix it up and set aside.
Melting Moments: The saucepan is your friend here. Over a low flame, melt the chocolate and butter together, ensuring a silky-smooth mixture. Patience is key!
Egg Magic: In another bowl (yes, there'll be some washing up, but it's worth it), whisk together the sugar and eggs until it looks like sunshine – pale and voluminous.
Combine & Stir: Pour your beautifully melted chocolate into the egg mixture, followed by vegetable oil and vanilla. Gently fold in the dry team until just combined.
Cream Cheese Art: Save a bit of your batter and pour the rest into the pan. Now, whip up the cream cheese, sugar, and egg. Once creamy, pipe it onto your brownie batter, creating that artsy grid. Swirl it, drop the remaining batter, and swirl again. Picasso would be proud!
Baking Time: This depends on your pan type and desired brownie consistency. Follow the provided times and remember, the toothpick test never lies! Once done, let it cool (I know, the waiting is the hardest part!).
Storage Options:
After you've managed to resist gobbling them all up, store your brownie masterpieces in an airtight container at room temperature. They'll stay fresh for about 3-4 days. If you want them to last a bit longer, refrigerate them. They'll be good for about a week. And hey, they're freezable! Just slice and wrap them individually, and they can be your sweet secret stash for up to 3 months.
Variations and Substitutions:
Feeling adventurous? Swap out the vanilla extract for almond or hazelnut for a nutty twist. If you're vegan, there are some fantastic vegan cream cheeses on the market that'll work wonderfully. And for an extra pop of flavor, sprinkle in some chocolate chips or crushed nuts into your batter. Remember, the brownie world is your oyster, so feel free to get creative!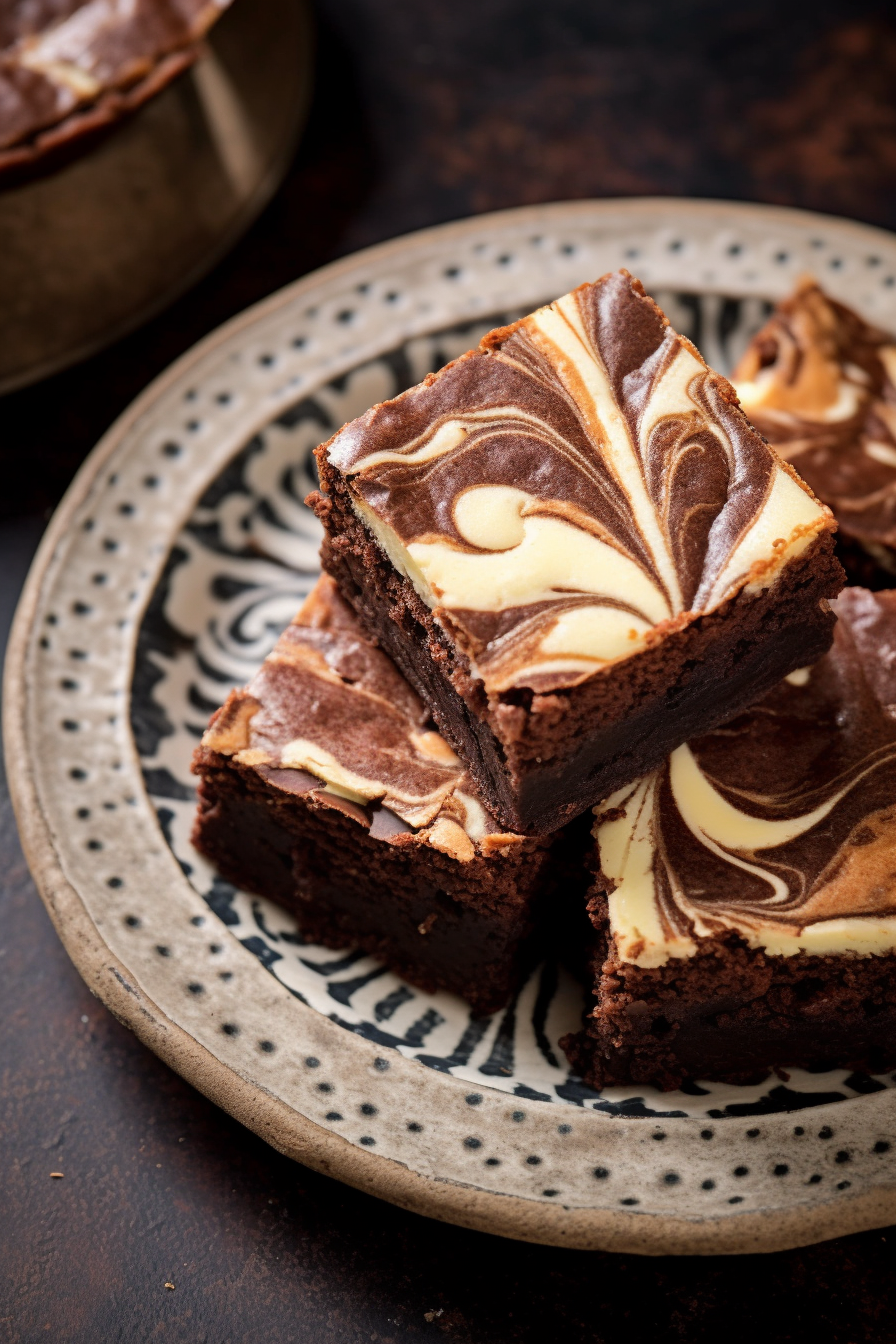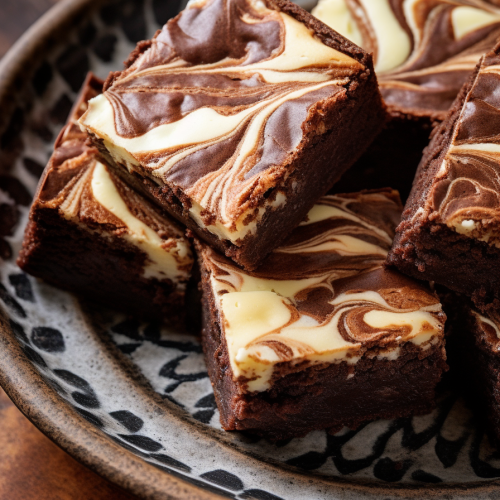 Cream Cheese Swirl Brownies
Dive into the deliciousness of Cream Cheese Swirl Brownies, a delightful fusion of fudgy brownies and creamy cheesecake. Main ingredients: all-purpose flour, cocoa powder, unsweetened chocolate, butter, and of course, cream cheese!
Print
Pin
Rate
Ingredients
Flour Mixture:
¾

cup

all-purpose flour OR gluten-free flour

Recommended: King Arthur's GF Measure for Measure Flour

½

teaspoon

salt

⅓

cup

unsweetened cocoa powder
Chocolate Mixture:
2

ounces

unsweetened chocolate

finely chopped

8

tablespoons

unsalted butter

cut into small cubes
Wet Mixture:
1 ¼

cups

granulated sugar

2

large eggs

whole

1

large egg yolk

¼

cup

vegetable oil

1

teaspoon

pure vanilla extract
Cream Cheese Mixture:
4

ounces

cream cheese

at room temperature

¼

cup

granulated sugar

1

large egg

whole
Instructions
Oven Preparation: Initiate the heating process of the oven to a temperature of 350º F. Prepare an 8×8 or 9×9 inch baking pan by lining it with either aluminum foil or parchment paper. Ensure it is lightly coated with non-stick cooking spray to prevent adherence.

Flour Mixture Preparation: In a suitably sized mixing vessel, amalgamate the all-purpose flour, salt, and cocoa powder. Ensure thorough mixing. Set aside for later incorporation.

Chocolate Mixture Preparation: Using a small saucepan, place it over low heat. Introduce the finely chopped unsweetened chocolate and cubed butter to the saucepan. Periodically stir the contents until a uniform melted mixture is achieved. This should take approximately 5 minutes.

Wet Mixture Preparation: In a separate, larger mixing vessel, introduce the granulated sugar, whole eggs, and additional egg yolk. Utilize an electric mixer to blend the contents for a duration of 1 minute or until the mixture adopts a pale yellow hue and has doubled in volume.

Combining Mixtures: Carefully introduce the previously prepared chocolate mixture into the wet mixture. Subsequently, add the vegetable oil and pure vanilla extract. Incorporate the flour mixture gradually, ensuring that it is mixed until just combined.

Pan Preparation: Reserve approximately 1/3 cup of the final batter. Transfer the remaining batter to the prepared baking pan and level it out. Set aside.

Cream Cheese Mixture Preparation: In a clean mixing vessel, combine the room temperature cream cheese, granulated sugar, and whole egg. Use an electric mixer to achieve a smooth consistency over a duration of 1-2 minutes. Transfer this mixture to a piping bag or an alternative such as a ziplock bag with a corner excised.

Swirling Process: Execute a grid pattern atop the batter in the baking pan using the cream cheese mixture from the piping bag. With a butter knife or a similar utensil, create swirls by dragging it across the grid pattern. Introduce the previously reserved 1/3 cup of batter to fill any gaps and execute additional swirling.

Baking Procedure: The baking duration is contingent upon the type of baking pan in use. If utilizing a glass pan, bake for 35-38 minutes. If a metal pan is in use, bake for 30-35 minutes. The brownies are considered done when a toothpick or probe, upon insertion, emerges clean. For a less fudgy consistency, extend the baking duration as mentioned in the original recipe.

Cooling Phase: Post baking, it is imperative to allow the brownies to return to room temperature prior to slicing.