Dive into a delicious medley of baby carrots glazed in a heartwarming blend of honey, light brown sugar, and unsalted butter, finished with a sprinkle of fresh dill. Ready in under 30 minutes!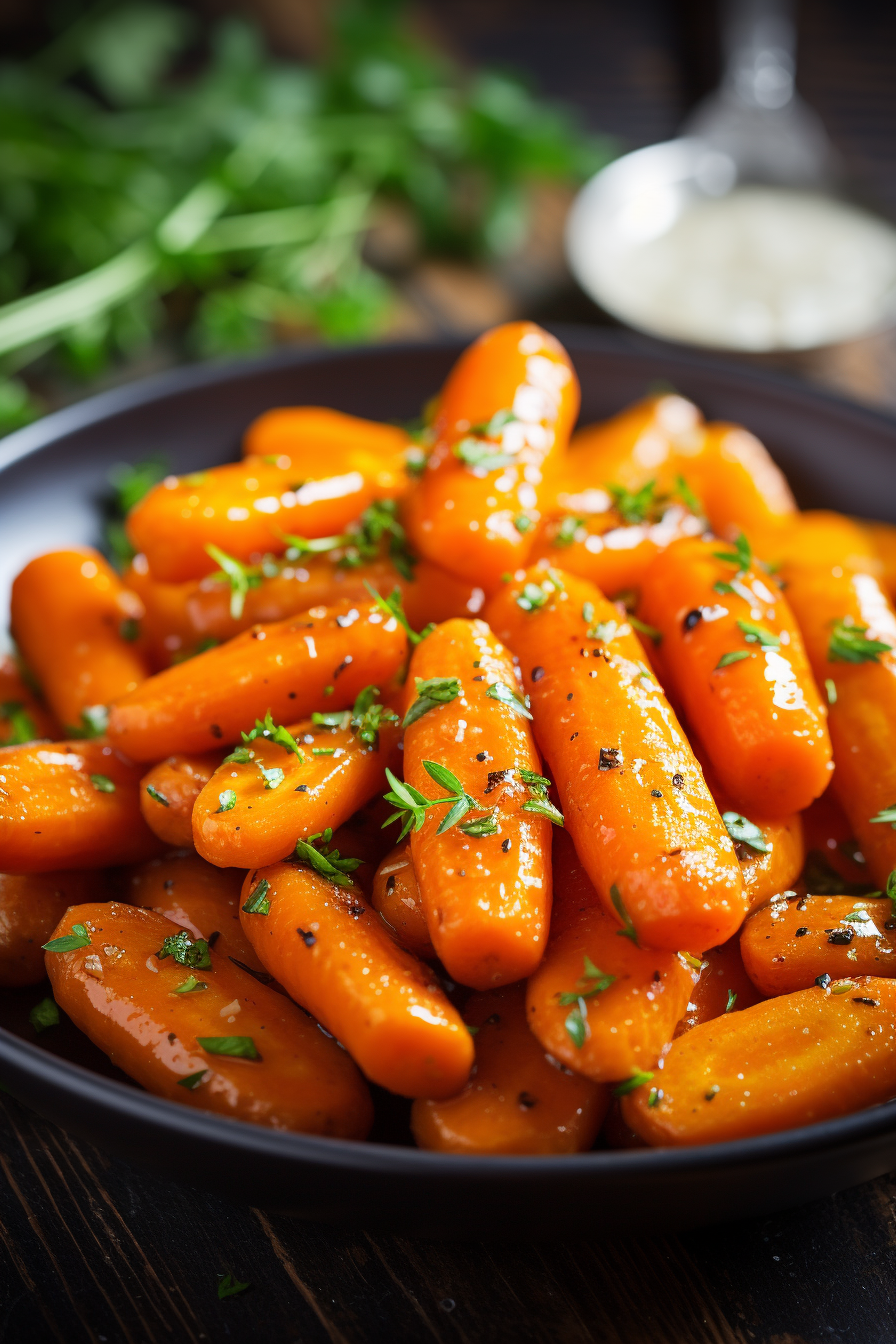 You know, every time I make these "Brown Sugar Honey Glazed Carrots", I'm transported back to my grandma's cozy kitchen. I remember as a kid, peeking over the countertop, watching her gracefully dance around the stove, preparing Sunday dinners. These carrots, though? They were a magical treat. They'd appear on special occasions and Sundays, teasing our taste buds with a sweet and buttery flavor. As time went on, she handed me the wooden spoon, sharing her secrets of the perfect glaze. Fast forward to now, I've added my own little twist, but every bite still feels like a warm hug from grandma. Perfectly sweet, with just the right hint of herbiness, it's a dish that's close to my heart and surely to be close to yours.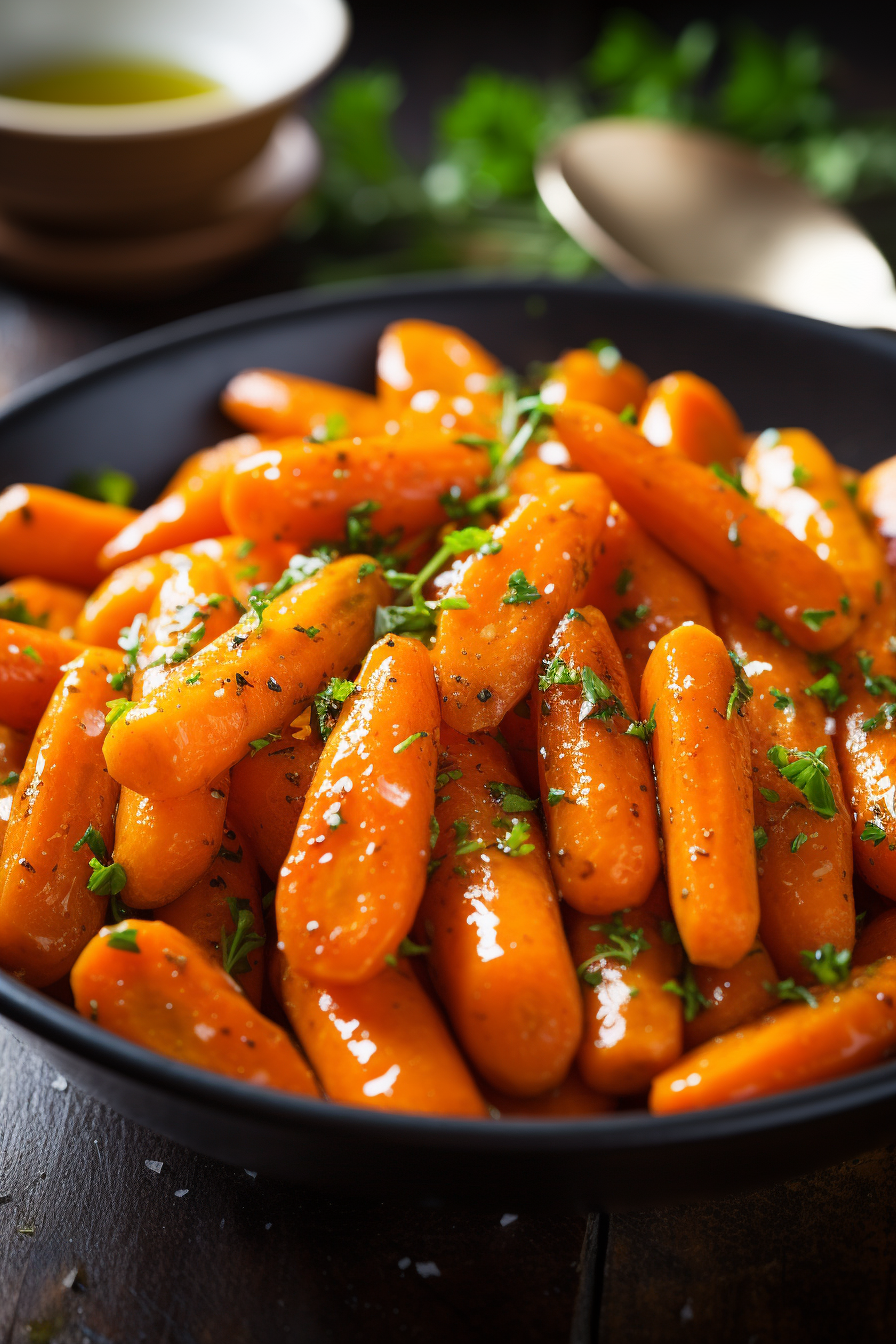 Why You'll Love Brown Sugar Honey Glazed Carrots:
Ah, my dear friend, what sets these "Brown Sugar Honey Glazed Carrots" apart from the rest, you ask?
First, let's talk time-efficiency: In just under 30 minutes, you've got a dish that'll make you look like a culinary wizard without the hassle.
Plus, the tender-crisp texture of these carrots? Unbeatable! It strikes that divine balance of being soft without turning into mush.
And the flavor? A blend of honey and brown sugar that perfectly complements the natural sweetness of the baby carrots, without overpowering it.
Finally, that touch of fresh dill? It's like a surprise guest at a party that everyone's delighted to see, adding a light, fresh contrast that ties everything together!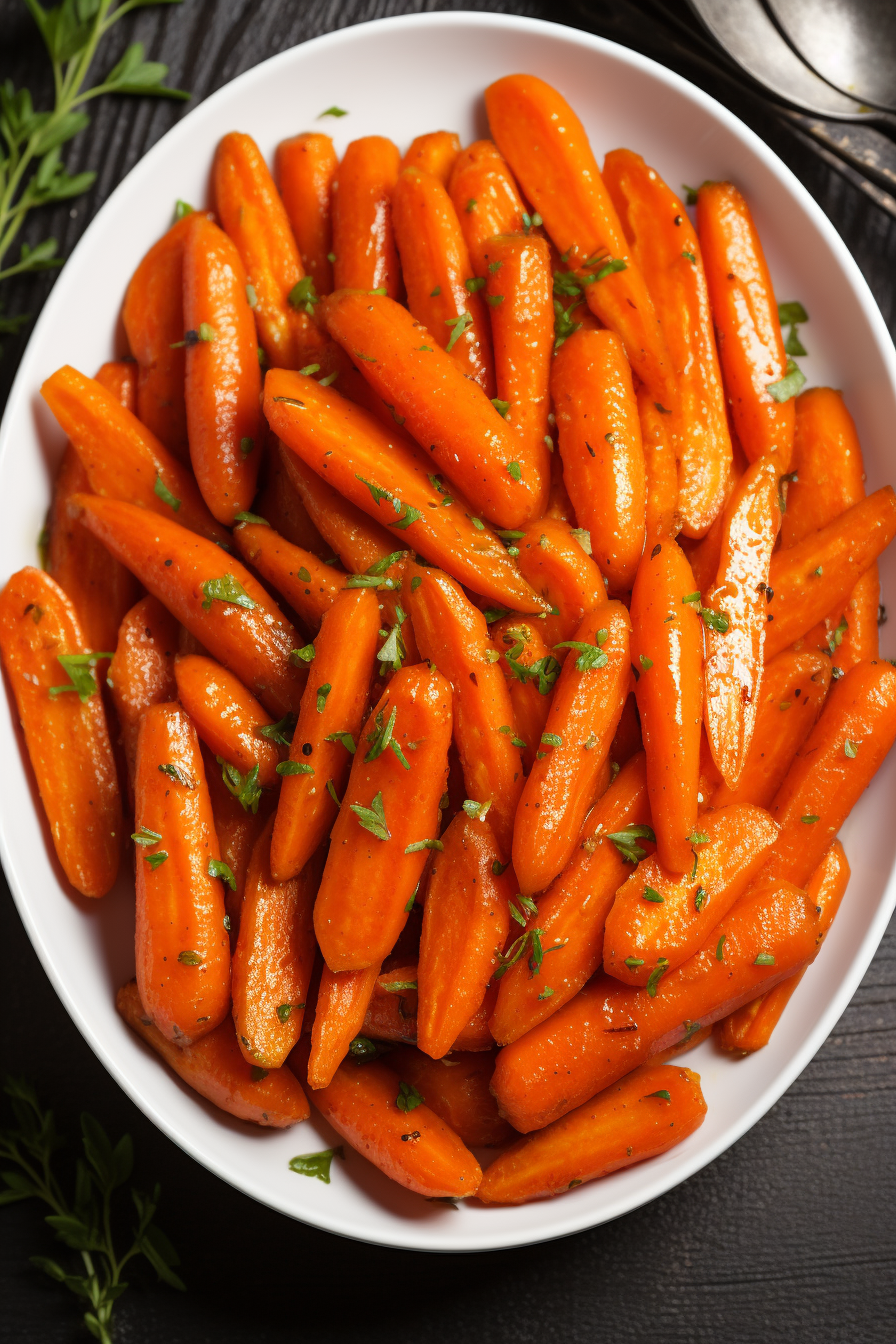 Ingredients Notes For Brown Sugar Honey Glazed Carrots:
Alright, superstar chefs, let's dissect these ingredients, shall we?
Baby Carrots: These are naturally sweet and cook quicker. You could use regular carrots, but you'll need to cut them up and adjust your cooking time.
Unsalted Butter: Using unsalted allows you to control the salt content. Trust me; nobody wants a salty surprise!
Light Brown Sugar: This gives a rich, caramel-y touch. It's not just sugar; it's sugar with character!
Honey: Oh, the natural sweetness! It's liquid gold in this recipe, binding everything together.
Fresh Dill: Don't skimp on this! It breaks up the sweetness and brings a fresh element.
Steps To Make Brown Sugar Honey Glazed Carrots:
Buckle up, buttercups; here's the breakdown:
Carrot Softening Dance: Grab your skillet and toss those baby carrots in with half a cup of water. Crank up the heat to medium-high, and once it's all bubbly and simmering, sprinkle in some salt. Now, stir and jiggy with it till the water bids adieu and those carrots start to feel like they've had a spa day.
Sweet Symphony: Now, for the magic trio – butter, honey, and brown sugar. Toss them in, and stir till they meld together in harmony. Give it about 5 minutes; by then, you'll have a glaze that could make even a shoe taste good (though I don't recommend trying that) and those carrots? Perfectly fork-tender.
Finishing Touch: Seasoning time! A bit more salt, a dash of black pepper, and voila! Oh, and don't forget the dill. It's like the cherry on top.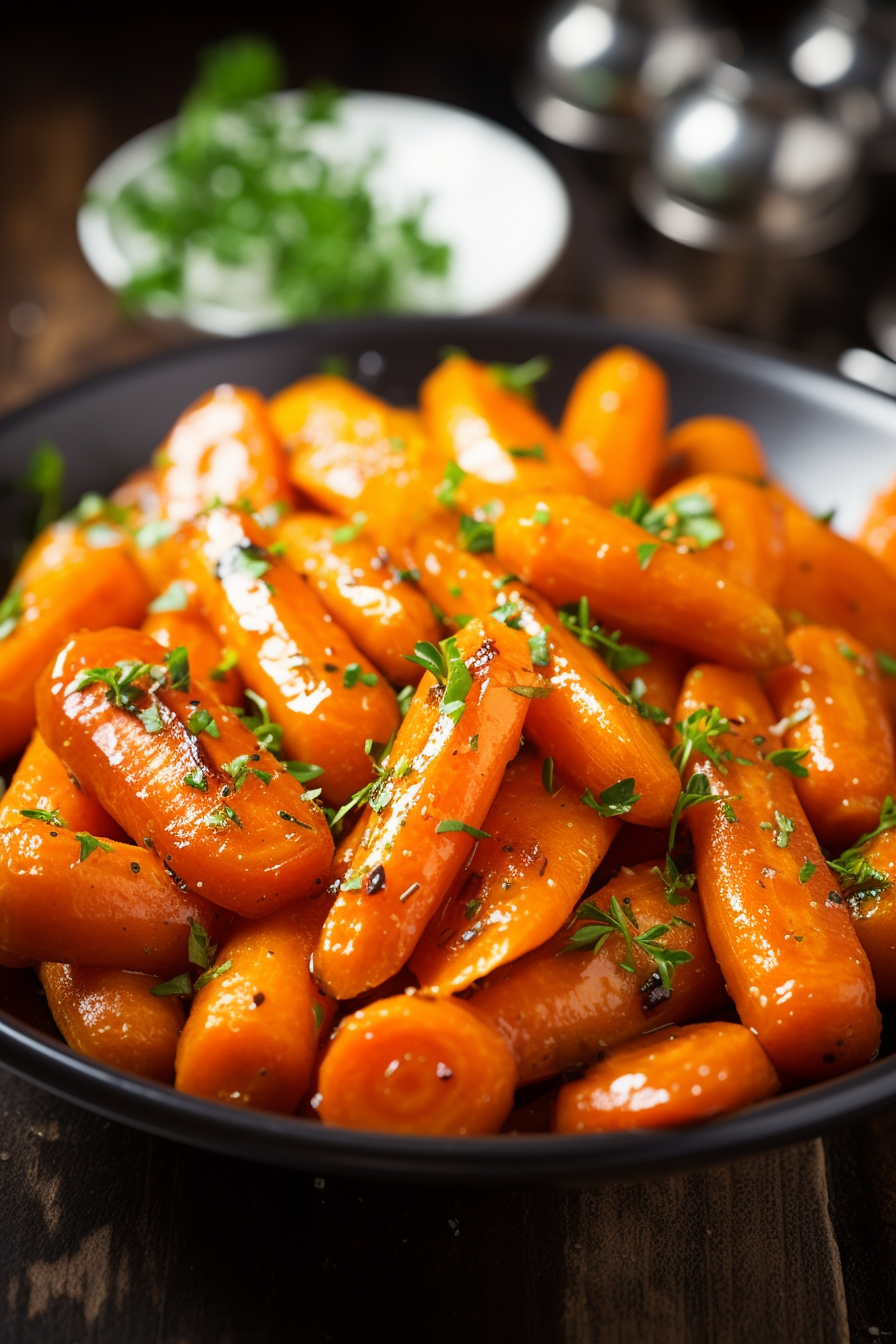 Storage Options:
Got leftovers? First off, kudos for having self-control. Store these glazed wonders in an airtight container in the fridge for up to 3 days. To reheat, either zap them in the microwave or toss them in a pan over low heat until they're warmed through.
Variations and Substitutions:
Variety's the spice of life!
Carrots: Standard carrots work; just slice them into smaller pieces. Or go wild with rainbow carrots for a pop of color!
Sugar: Out of light brown sugar? Dark brown works too. It's moodier but just as delicious.
Herbs: Not a dill fan? Parsley or chives can slide right in there.
Vegan Version: Swap out the butter for coconut oil or vegan butter. The taste might vary slightly, but your bunny friends will thank you!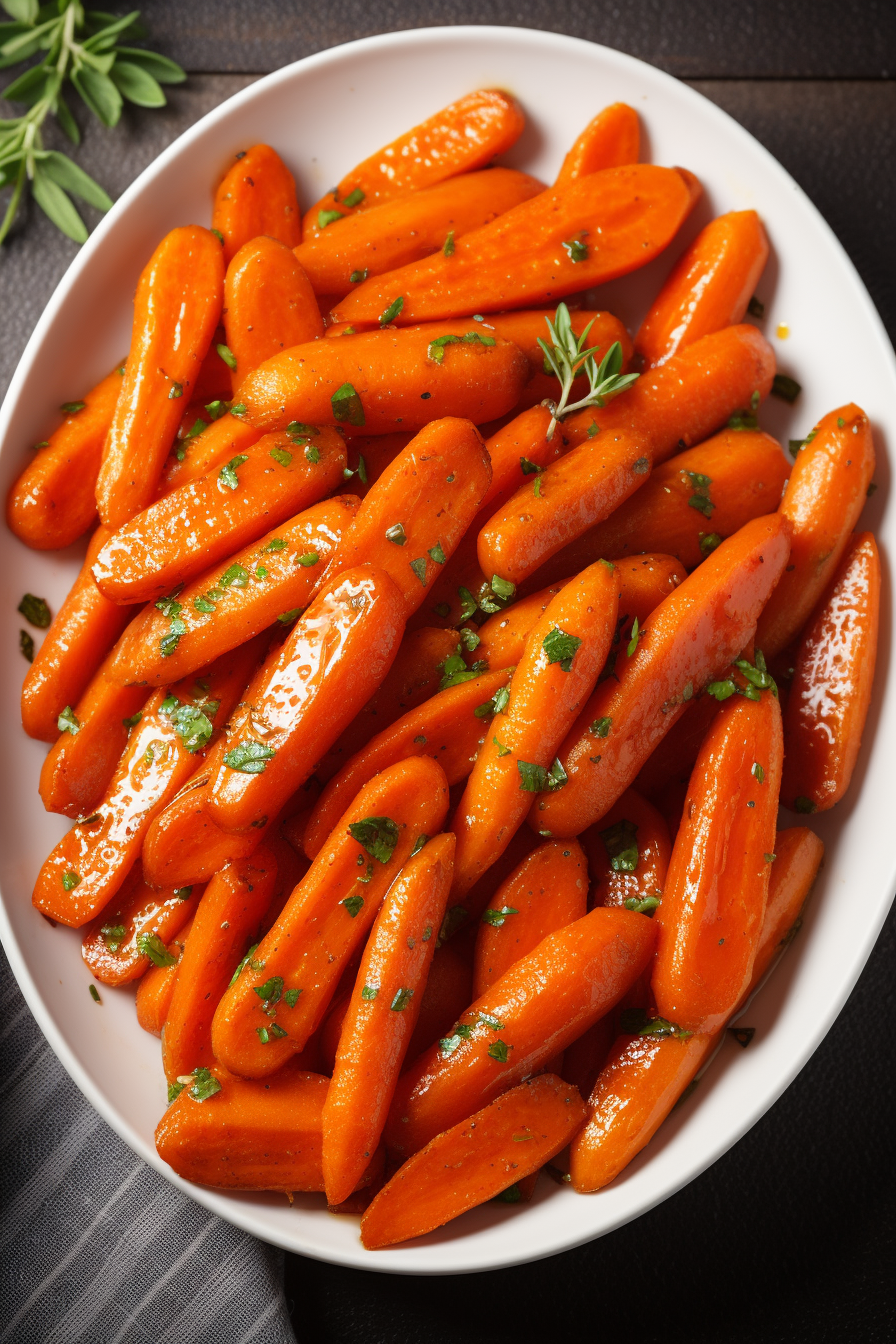 Remember, cooking's all about having fun and adding your own little flair. So, go on and make this dish your own! And most importantly, enjoy every bite.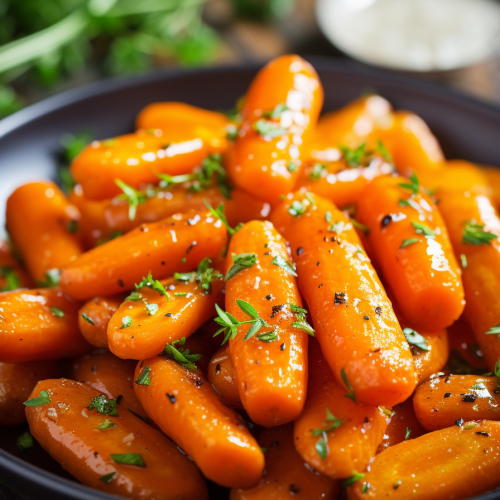 Brown Sugar Honey Glazed Carrots
Dive into a delicious medley of baby carrots glazed in a heartwarming blend of honey, light brown sugar, and unsalted butter, finished with a sprinkle of fresh dill. Ready in under 30 minutes!
Print
Pin
Rate
Ingredients
2

pounds

of baby carrots

500

ml

water

4

tablespoons

of unsalted butter

2

tablespoons

of light brown sugar

packed

2

tablespoons

of pure honey

Salt and black pepper

adjusted to preference

1

tablespoon

of freshly chopped dill
Instructions
Initial Preparation of Carrots: Commence by placing the baby carrots and the designated water volume into a large skillet. Turn the heat to medium-high and await the water's transition to a simmering point. Subsequently, integrate the salt and stir intermittently, ensuring uniformity in the cooking process. This phase is completed when the water has fully evaporated and the carrots exhibit an initial softening.

Sauce Creation: At this juncture, introduce the unsalted butter, pure honey, and packed light brown sugar to the skillet. Continuous stirring is paramount to ensure the sugars appropriately integrate into the butter. Maintain this process for an additional 5 minutes, or until the amalgamation has thickened into a glaze consistency and the carrots can be effortlessly pierced with a fork.

Final Seasoning and Presentation: Once the carrots are sufficiently glazed, it is prudent to taste and adjust seasoning as per individual preference, incorporating additional salt and black pepper as required. To finalize, sprinkle the freshly chopped dill throughout the skillet and stir thoroughly, ensuring the herb is evenly distributed.