Dive into a creamy delight with our stovetop Peanut Butter Fudge recipe, combining sugar, milk, peanut butter, and marshmallow creme for the ultimate treat.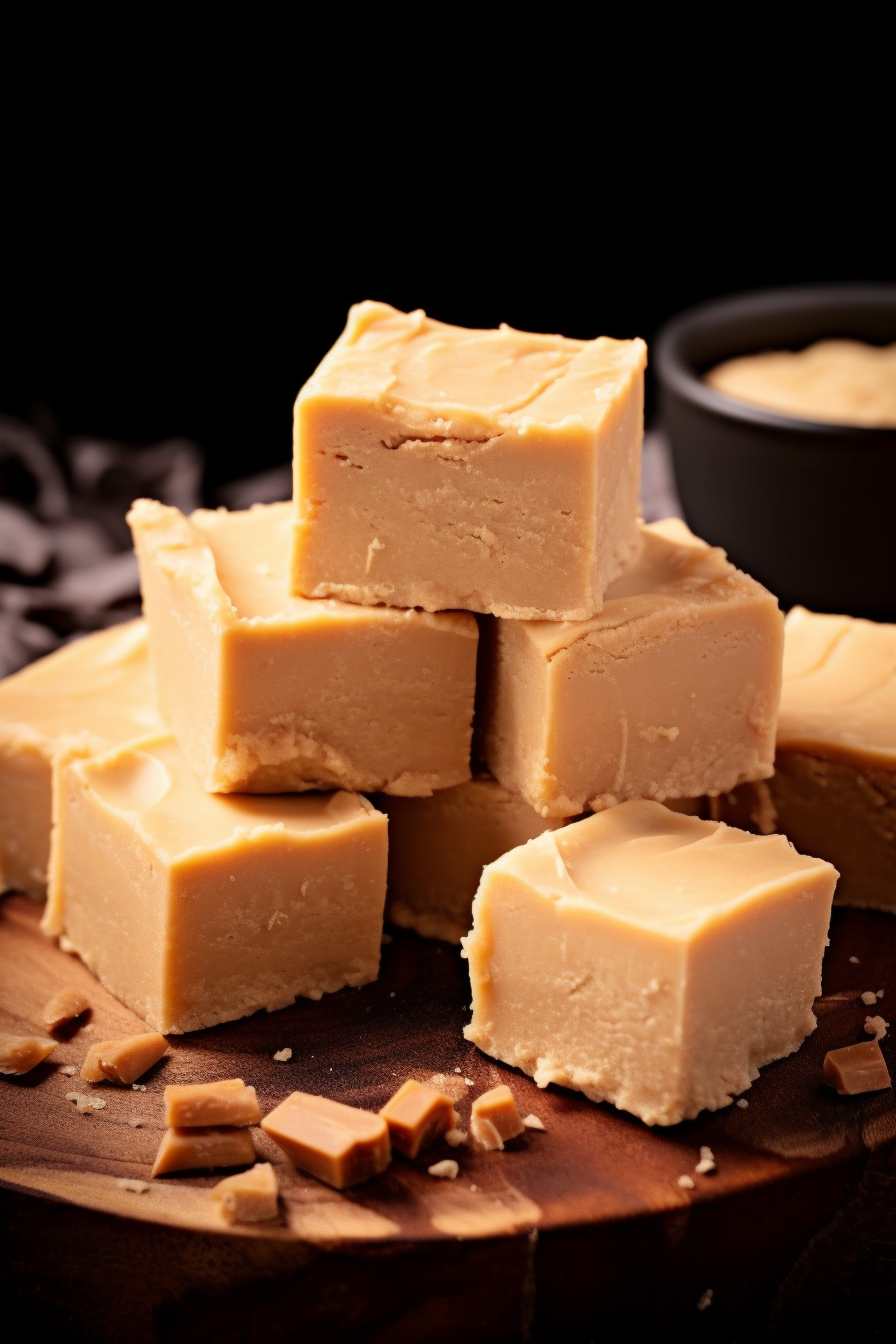 Ah, the Peanut Butter Fudge! Let me take you down memory lane. Growing up in a busy household, desserts were a luxury that only came around once in a blue moon. But this fudge was the exception. My grandma, bless her, had a knack for conjuring up magic in the kitchen. She used to say, "The simpler the recipe, the closer it is to the heart." Every Saturday evening, the aroma of melting peanut butter would waft through the house, signalling the weekend's sweet beginning. The moment she'd pull out that gleaming tray of creamy fudge, we'd all gather around like bees to honey, each eager for a bite. This recipe isn't just about the food; it's about the moments, the laughter, the 'hurry up and set' anticipation, and the familial love wrapped up in each square.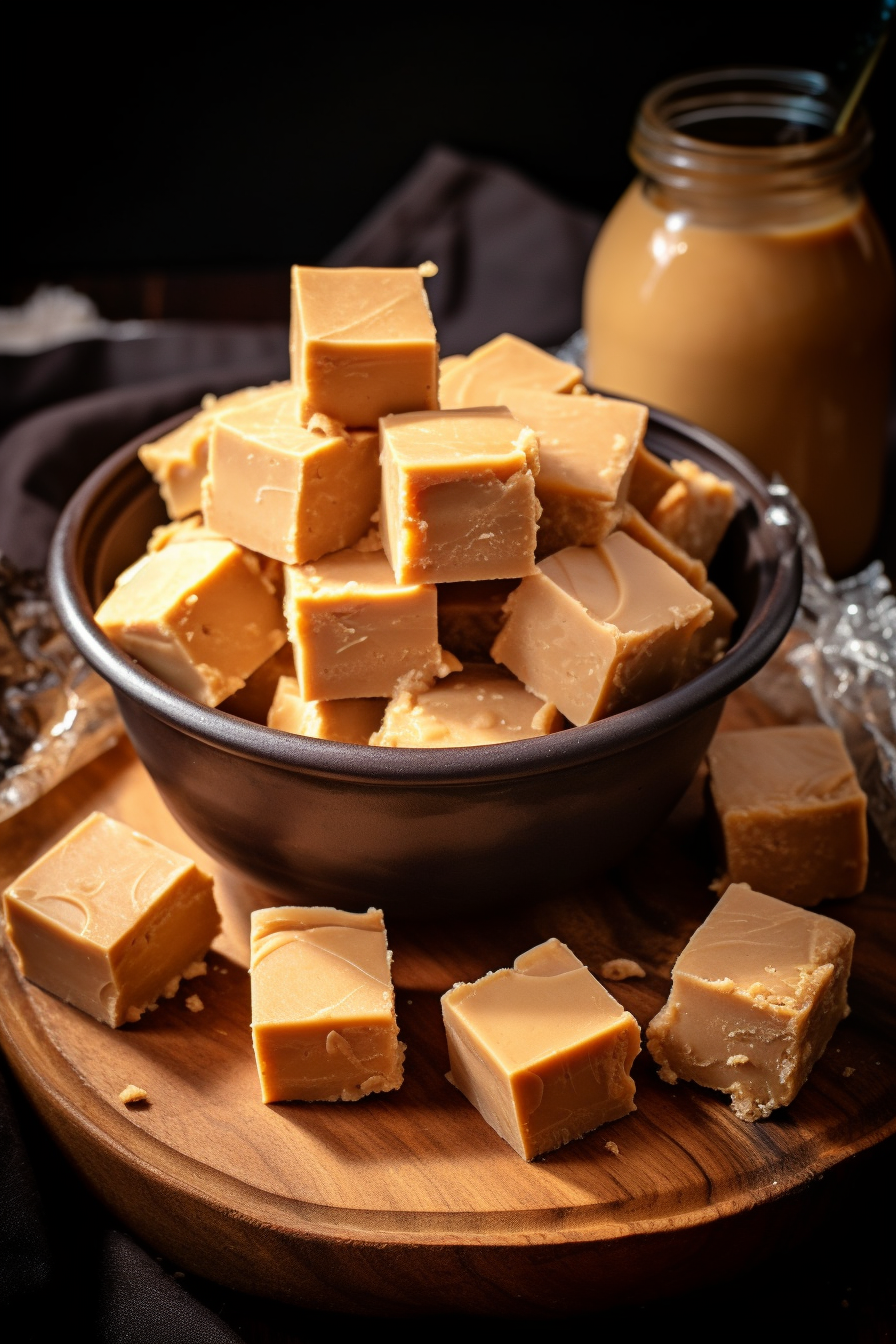 Why You'll Love Peanut Butter Fudge:
This Peanut Butter Fudge isn't your average sweet treat. First off, it's absurdly easy – you're literally five ingredients away from nostalgic bliss! Forget about the fancy thermometers or long hours spent in front of the oven; all this beauty needs is your stovetop's gentle warmth. But the real MVP? The marshmallow creme. It lends an airy lightness that balances out the richness of the peanut butter, creating a melt-in-your-mouth sensation that's unparalleled. In a world filled with complex recipes, this is a refreshing, straightforward win.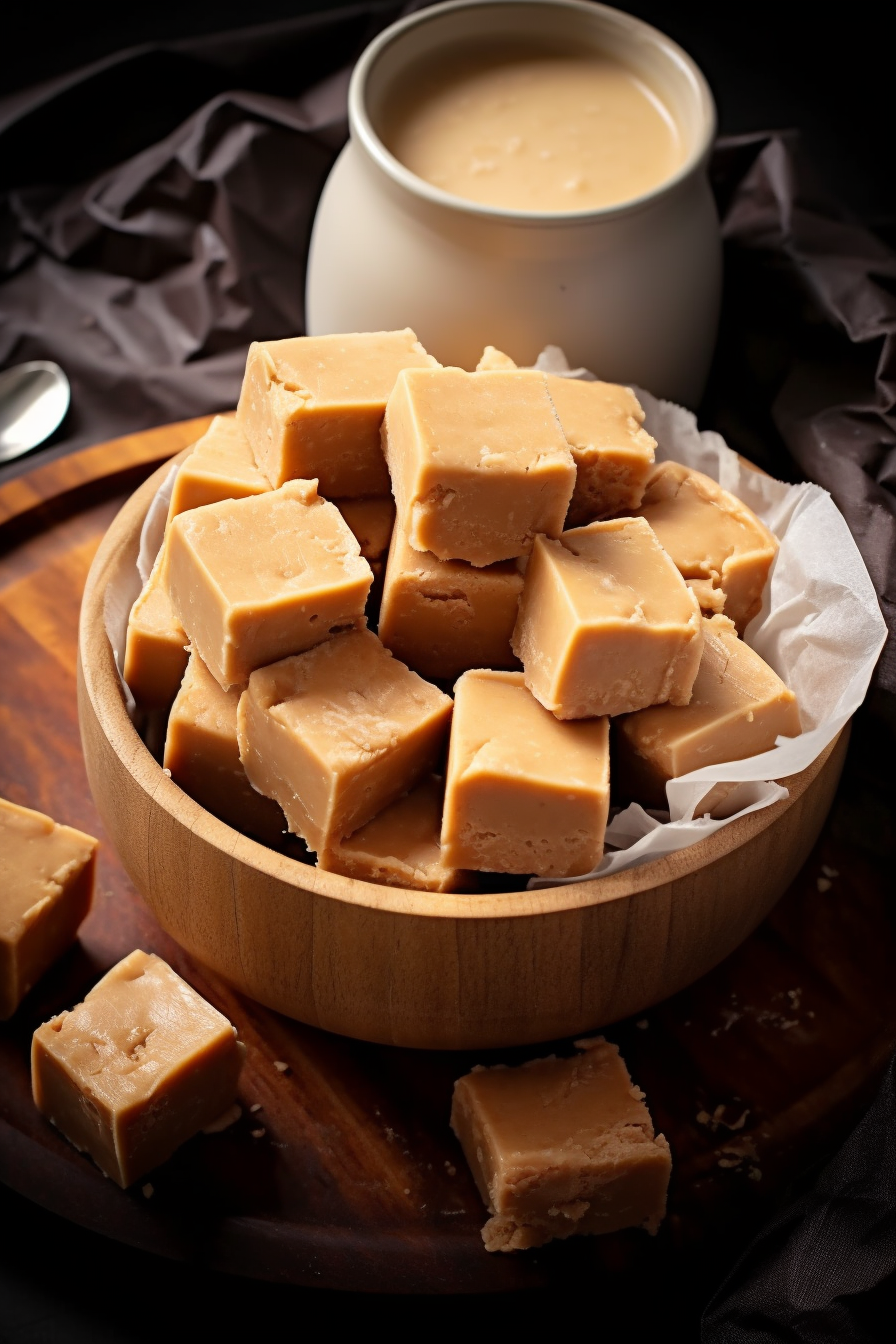 Ingredients Notes For Peanut Butter Fudge:
Let's chat about the players that make this fudge fabulous:
Butter: Used for greasing, it ensures your fudge doesn't stick. Make sure it's real butter for that extra layer of flavor.
Sugar: Regular granulated works wonders, providing the right amount of sweetness.
Milk: I prefer using whole milk for that creamy texture, but you could experiment with alternatives.
Peanut Butter: Go for the smooth kind to maintain that silky consistency, but if you're a fan of crunch, who's stopping you from going nuts?
Marshmallow Creme: The secret weapon! It brings lightness and a unique texture that elevates this fudge from great to grand.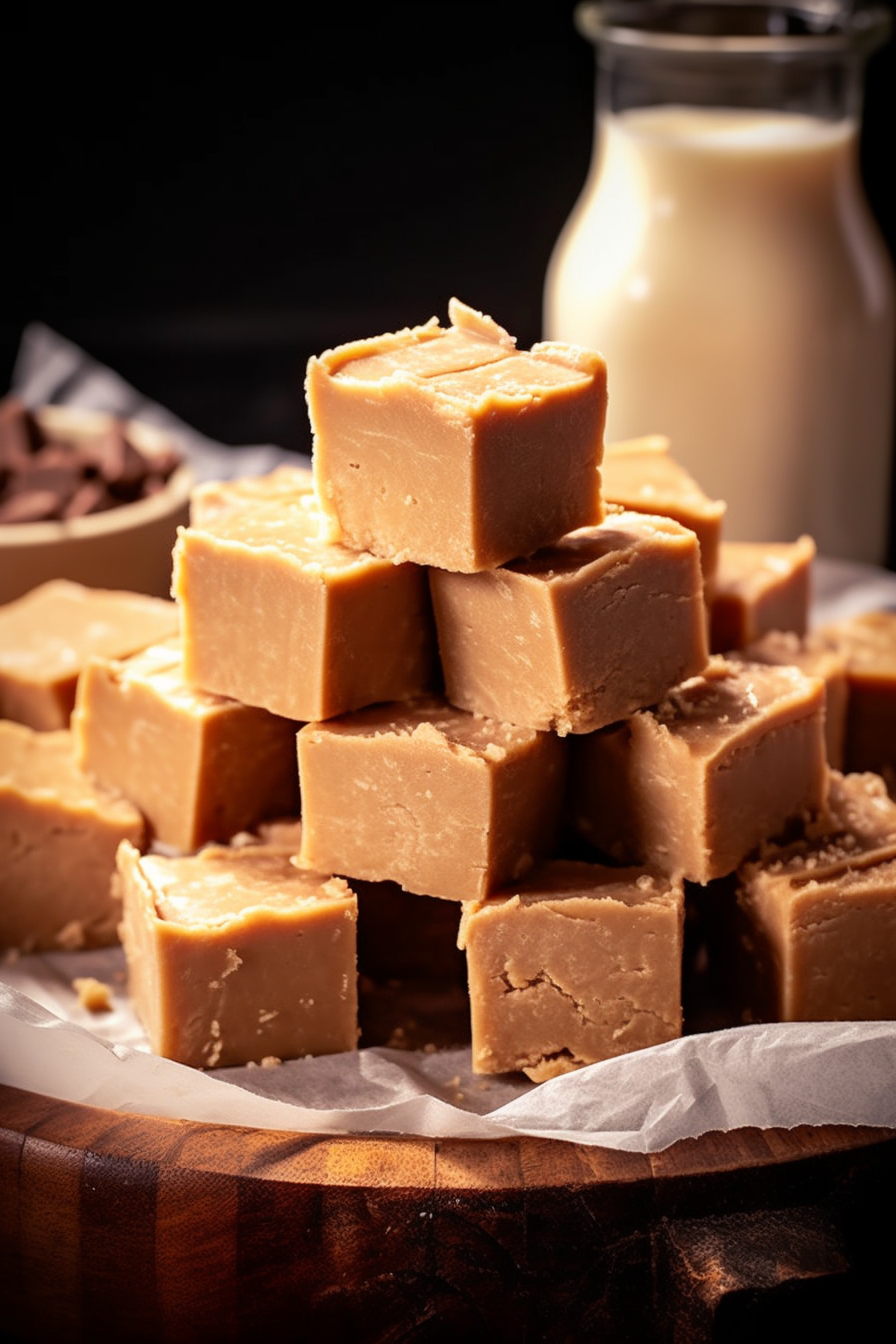 Easy-to-Follow Steps To Make Peanut Butter Fudge:
Prepping the Pan: Begin by lining your 8-inch square pan with foil. Generously butter the foil because, let's face it, nobody wants their fudge sticking and playing hard to get. It's essential to create that non-stick foundation.
Sugar and Milk Symphony: Onward to the saucepan! Bring together the sugar and milk, letting them mingle and boil for a good 4 minutes. Think of it as a mini hot tub party for your ingredients.
Enter Peanut Butter & Marshmallow Creme: As soon as your timer dings, quickly stir in the peanut butter and marshmallow creme. Mix them with gusto till they're perfectly combined and looking lusciously smooth.
Pan Time: Swiftly pour that gorgeous mixture into your prepped pan. Time is of the essence here, as you want to capture that creamy consistency.
Chillaxing: Let your masterpiece chill out in the fridge until it sets firm. Play some jazz, pour yourself a drink, and let it do its thing.
The Grand Reveal: Once set, channel your inner artist and cut them into squares. Marvel at your creation and enjoy!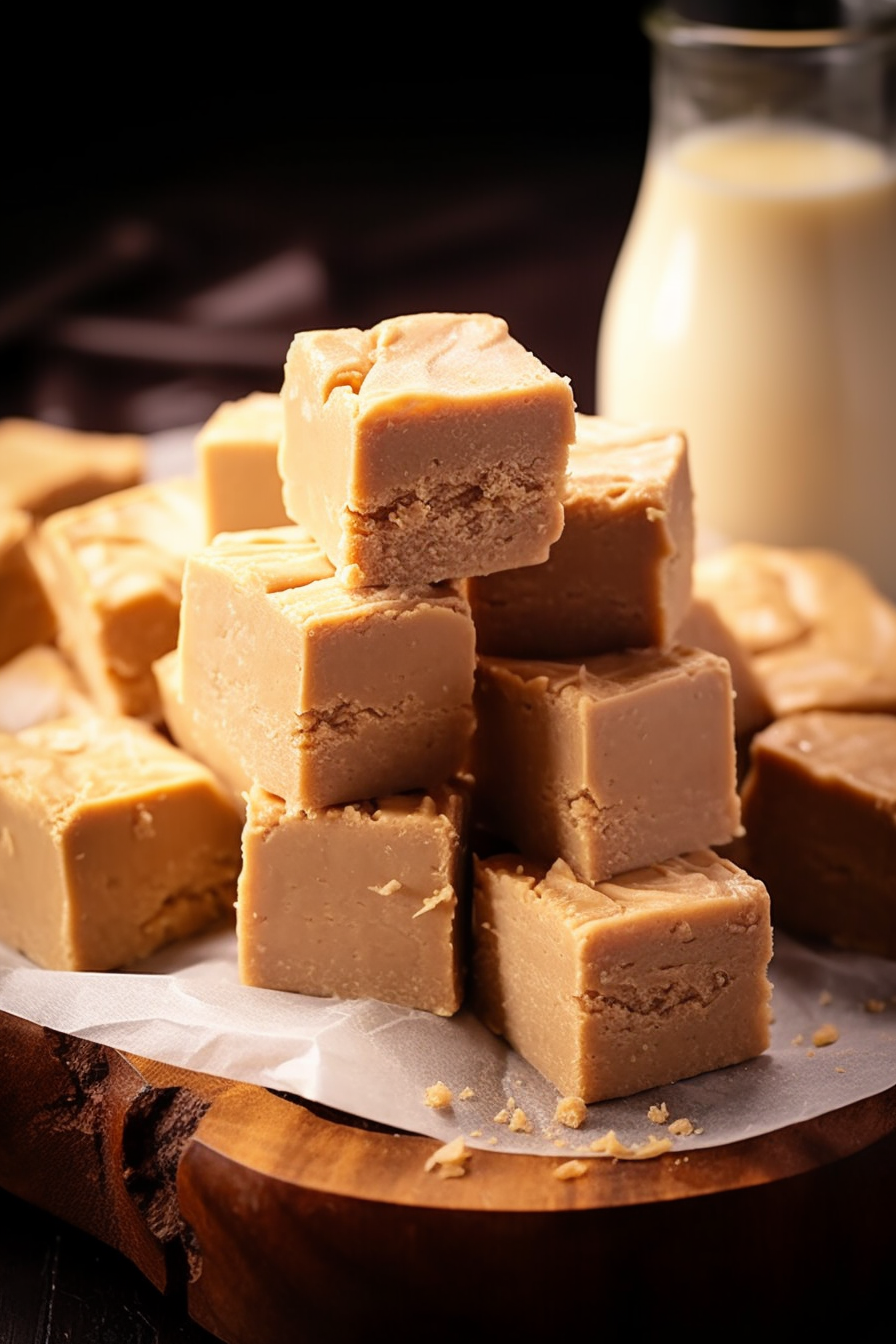 Storage Options:
Once you've managed not to devour the entire batch (kudos to your self-control!), store the remaining squares in an airtight container. Pop them in the fridge if you fancy a cold treat or let them sit in a cool, dry place for a softer texture. They'll be good for about 1-2 weeks, but I bet they won't last that long!
Variations and Substitutions:
Feeling adventurous?
Swap peanut butter for almond or cashew butter for a different nutty spin.
Add a sprinkle of sea salt on top before setting for a salty-sweet contrast.
For a chocolate twist, swirl in some melted chocolate chips.
Dairy-free? Try using almond or coconut milk, and ensure your marshmallow creme is vegan-friendly.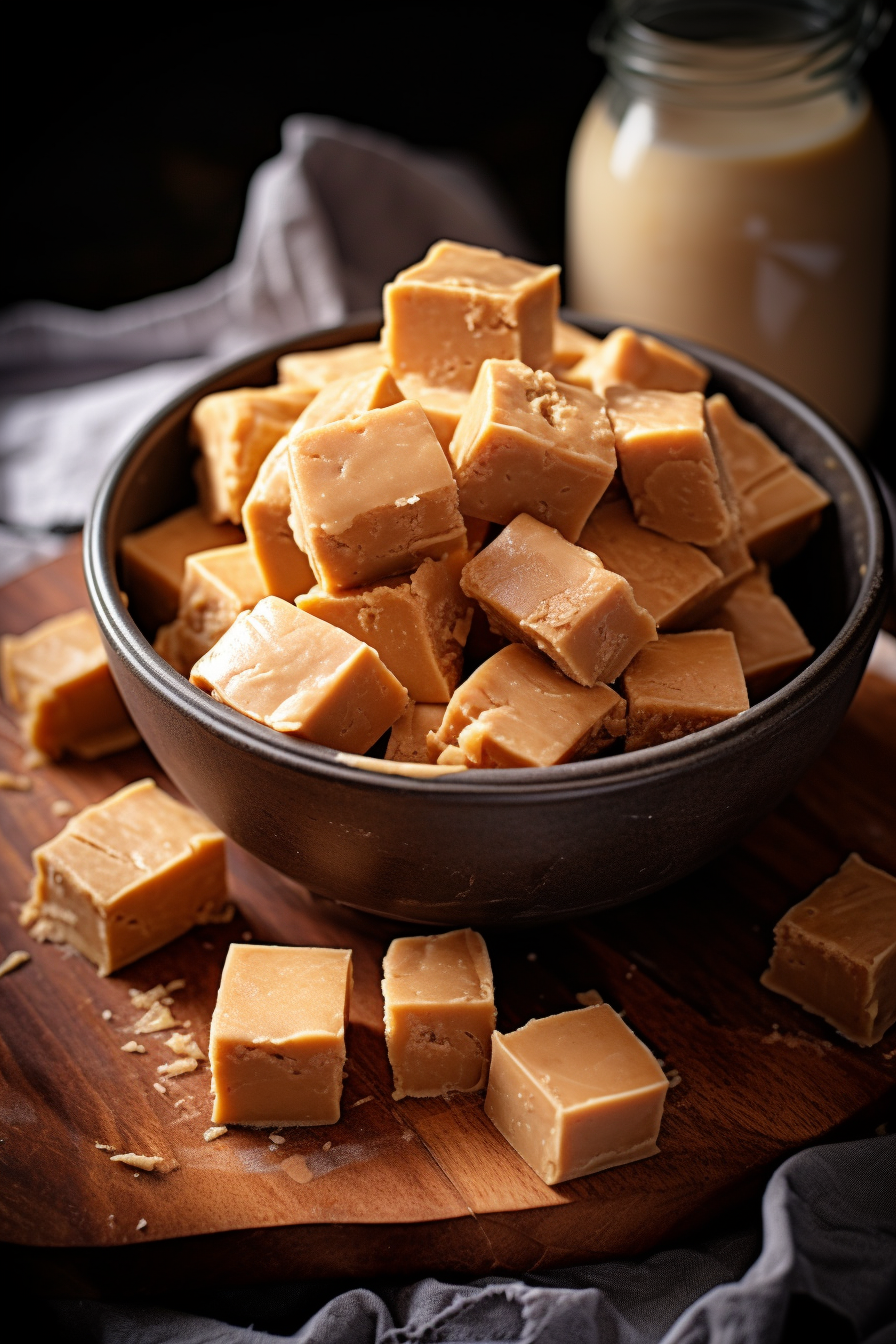 Just remember, the best recipes are made with a sprinkle of fun and a dash of love. Happy fudging! 🥜🍫🎉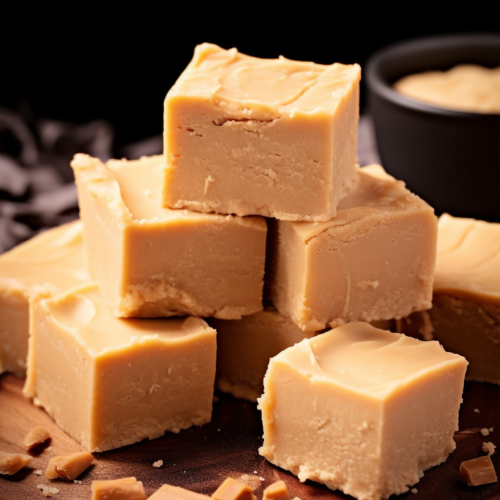 Peanut Butter Fudge
Dive into a creamy delight with our stovetop Peanut Butter Fudge recipe, combining sugar, milk, peanut butter, and marshmallow creme for the ultimate treat.
Print
Pin
Rate
Ingredients
Butter

for the purpose of greasing the foil

2

cups

granulated sugar

1/2

cup

whole milk

1-1/3

cups

smooth peanut butter

1

jar

7 oz. marshmallow cream
Instructions
Preparation of the Pan: Initiate by lining an 8-inch square pan using foil. Subsequently, apply a generous amount of butter to the foil to prevent adhesion. Set it aside for subsequent use.

Milk and Sugar Combination: In a medium-sized saucepan, combine the milk and sugar. Allow the mixture to come to a boil and let it simmer for a duration of 4 minutes.

Incorporation of Peanut Butter and Marshmallow Cream: Post the boiling of milk and sugar, introduce the peanut butter and marshmallow cream to the saucepan. Ensure thorough mixing until the constituents are uniformly combined.

Transfer to Pan: With diligence, pour the resultant mixture into the previously prepared pan.

Setting: Place the pan in a refrigerator and allow the mixture to set until it achieves the desired firmness.

Final Step: Once firmly set, use a sharp knife to cut the fudge into even squares.